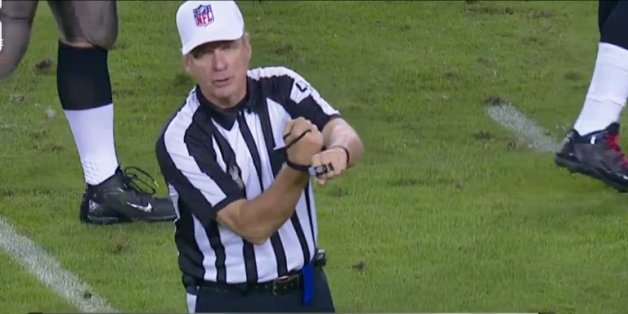 It would seem that Richie Incognito is responsible for more than his share of the scandal swirling around the Miami Dolphins but he was incorrectly blamed on "Monday Night Football" for at least one unnecessary act he definitely didn't commit.
With the depleted Dolphins visiting the Tampa Bay Buccaneers on Monday night, ESPN's Mike Tirico attributed an unnecessary roughness penalty to Incognito during the first quarter. As referee Jeff Triplette was signaling for a personal foul against Dolphins center Mike Pouncey, Tirico told viewers that "it looks like it's on Incognito." He quickly corrected himself.
Incognito, voted the dirtiest player in the NFL in a poll of players conducted by The Sporting News in 2009, has become the face of the Dolphins' locker room troubles. He was suspended on by the team on Nov. 2 as the NFL investigates the circumstances that led to teammate Jonathan Martin's abrupt departure on Oct. 28 to deal with emotional issues. During the first sit-down interview since his suspension, Incognito confirmed to Jay Glazer of FOX Sports the he left a threatening voice message for Martin earlier this year that contained a racial slur.
BEFORE YOU GO
PHOTO GALLERY
PHOTOS: Bucs vs. Dolphins