They call themselves the Karretjie Mense, or cart people.
For nearly 80 years this nomadic group moved around South African town of Colesberg, herding sheep and fixing fences for local farmers. In the past decade, however, the Karretjie Mense have been forced to stop their nomadic lifestyle and move into impoverished shacks near public roads.
The stunning photos below, taken by South African photographer Conrad Bornman, capture both the breathtaking environment and the heartbreaking poverty surrounding the group.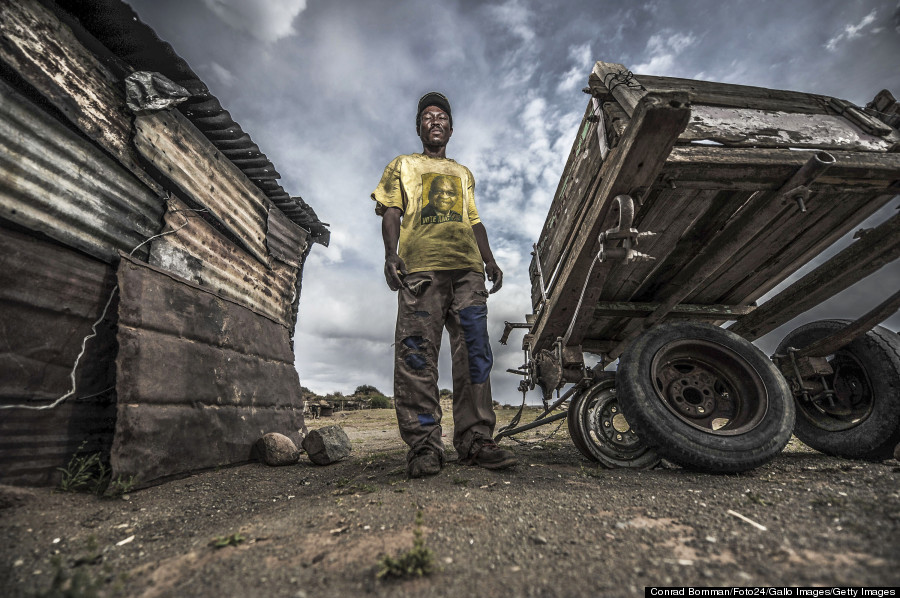 Hendrik Joggem, one of the Karretjie Mense, stands alongside his shack on Nov. 8, 2013, about 60km outside of Colesberg, South Africa. Karretjie Mense are traditionally nomadic, but this existence is no longer possible due to how the area has developed. They are trained sheep shearers and fence builders, but because of the automation of the farming trade, work is few and far between, leaving them to live in abject poverty.(Conrad Bornman/Foto24/Gallo Images/Getty Images)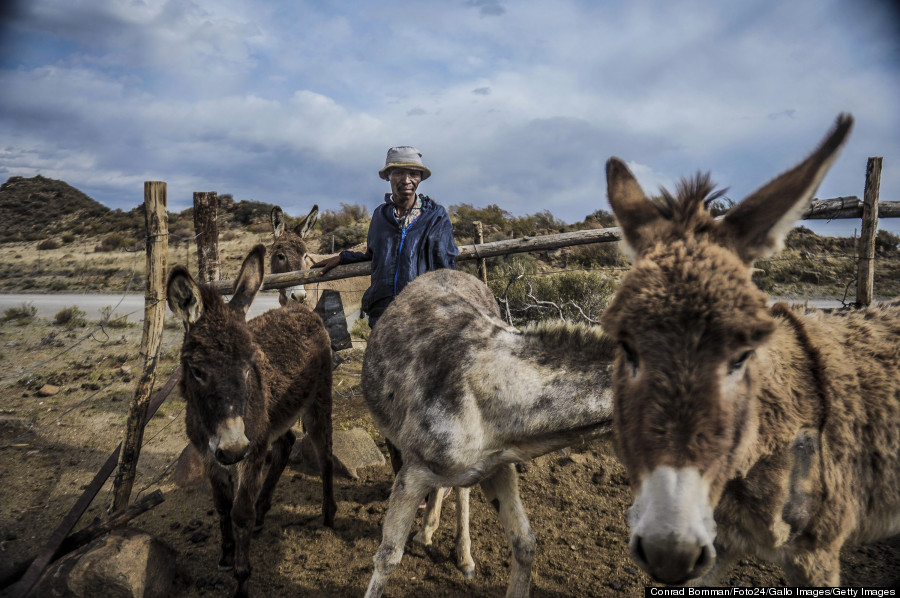 Isak Botha, one of the Karretjie Mense, in the donkey kraal [an enclosure for livestock] on Nov. 8, 2013, about 60km outside of Colesberg, South Africa. (Conrad Bornman/Foto24/Gallo Images/Getty Images)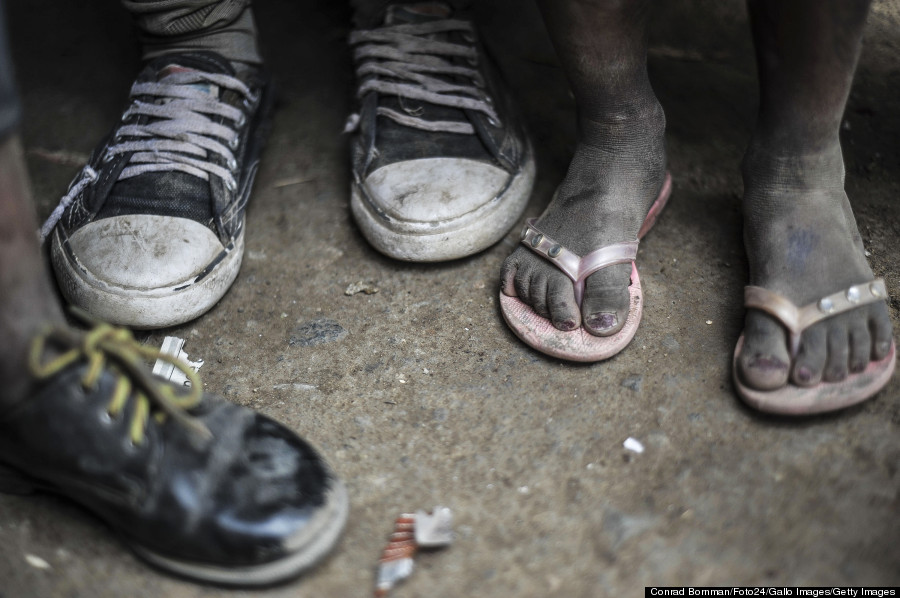 Feet of the Karretjie Mense on Nov. 8, 2013, about 60km outside of Colesberg, South Africa. (Conrad Bornman/Foto24/Gallo Images/Getty Images)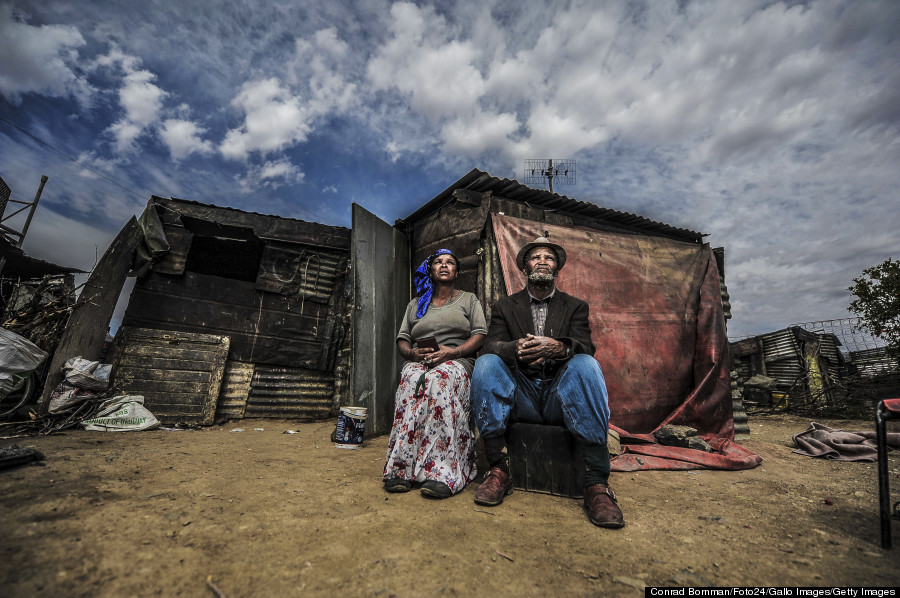 Lena Sors and Isak Arnoster, Karretjie Mense, sit alongside their shack on Nov. 8, 2013, about 60km outside of Colesberg, South Africa.(Conrad Bornman/Foto24/Gallo Images/Getty Images)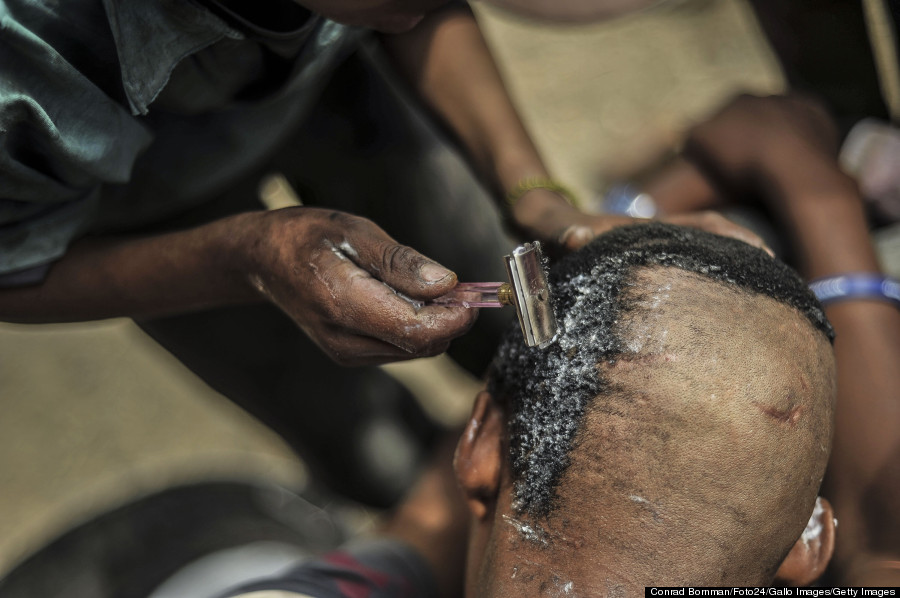 Hendrik Sors, one of the Karretjie Mense, gets his head shaved on Nov. 8, 2013, about 60km outside of Colesberg, South Africa. (Conrad Bornman/Foto24/Gallo Images/Getty Images)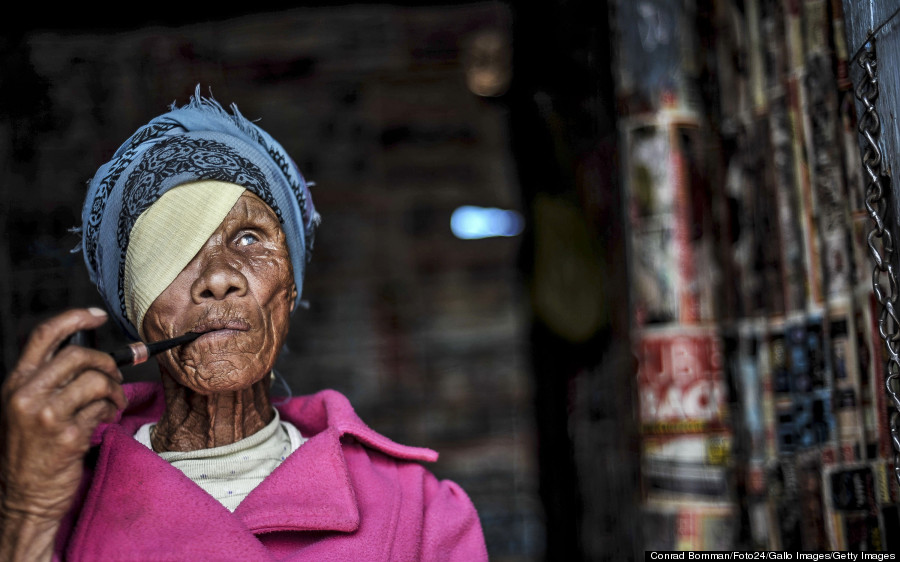 Miekie van Rooyen, one of the Karretjie Mense, sits smoking her pipe on Nov. 8, 2013, about 60km outside of Colesberg, South Africa. Miekie is 80 and blind, she battles to walk.(Conrad Bornman/Foto24/Gallo Images/Getty Images)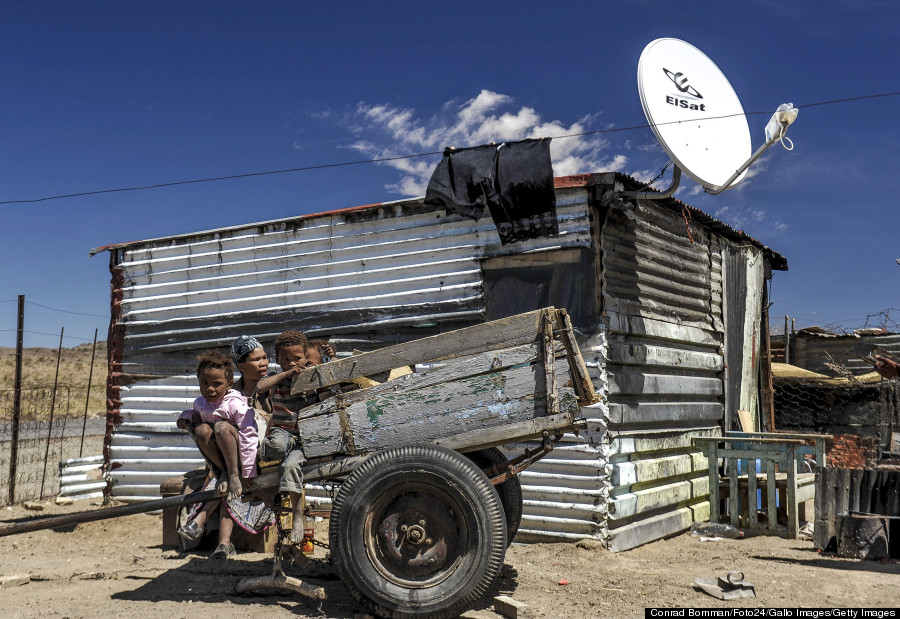 Karretjie Mense children play on a wagon, standing alongside a shack, on November 8, 2013 about 60km outside of Colesberg, South Africa.
(Conrad Bornman/Foto24/Gallo Images/Getty Images)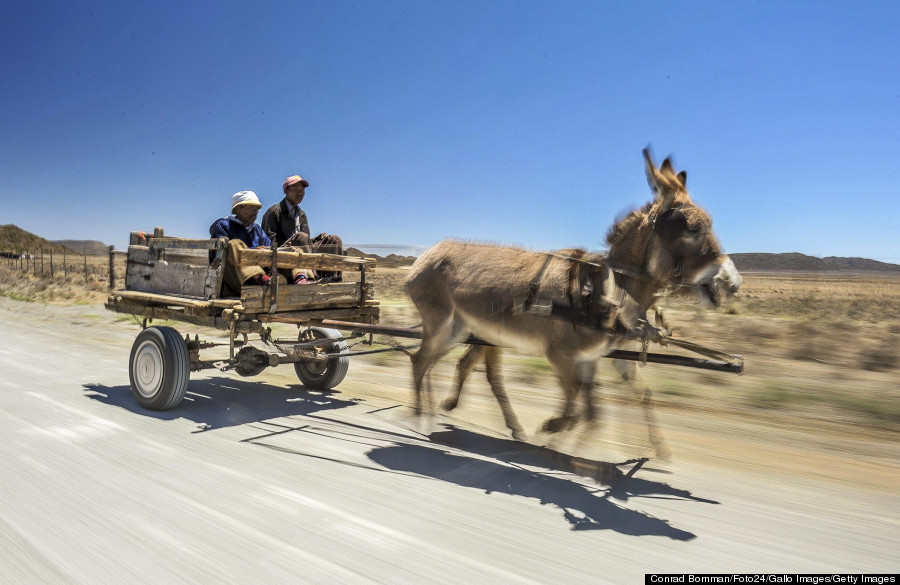 Isak Botha and Elvis Joggem, Karretjie Mense, use the donkey to get into town on Nov. 8, 2013, about 60km outside of Colesberg, South Africa.
(Conrad Bornman/Foto24/Gallo Images/Getty Images)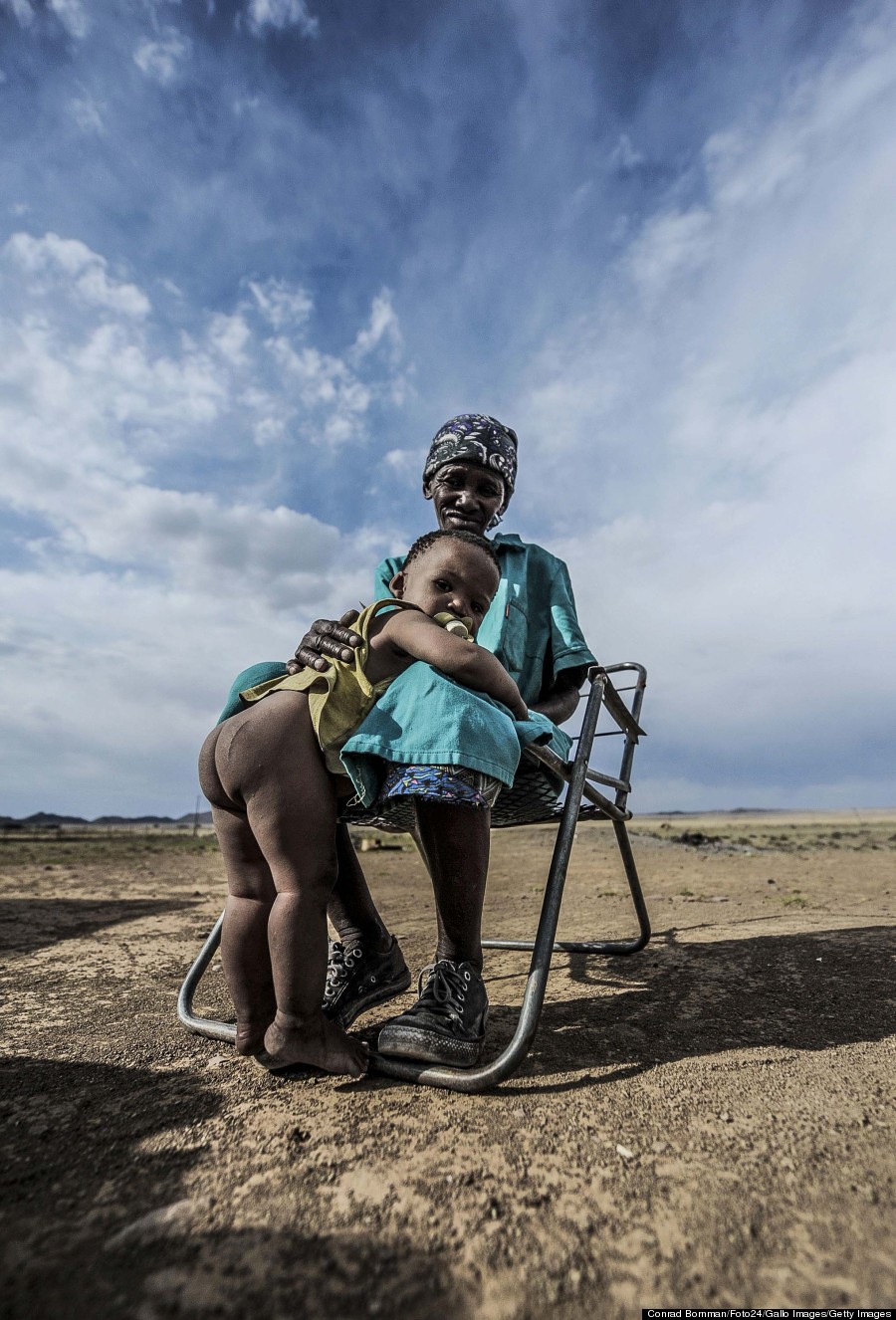 Koekie Mokoena plays with Wange Wienge, both Karretjie Mense, on Nov. 8, 2013, about 60km outside of Colesberg, South Africa.
(Conrad Bornman/Foto24/Gallo Images/Getty Images)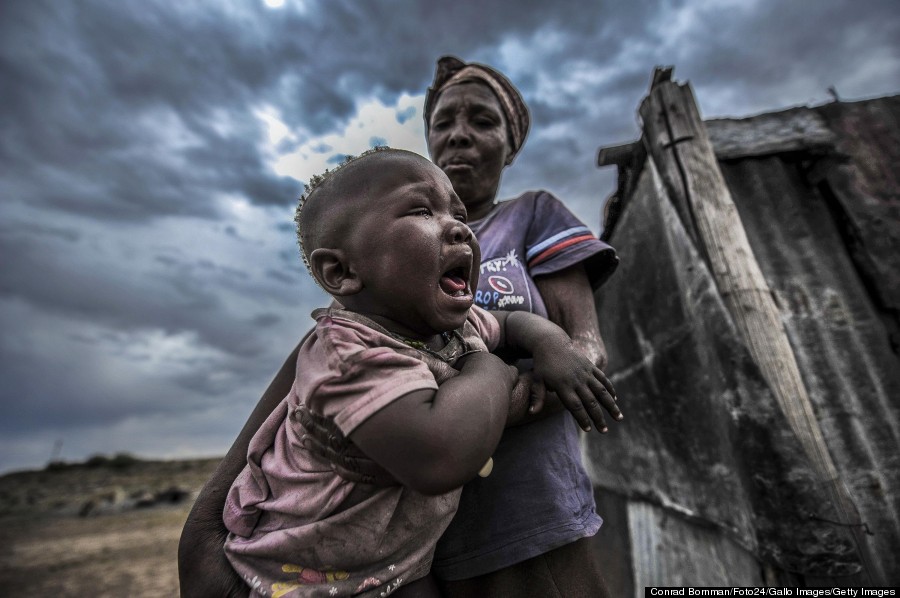 Griet Hendriks comforts Blinkkop Joggem on November 8, 2013 about 60km outside of Colesberg, South Africa.
(Conrad Bornman/Foto24/Gallo Images/Getty Images)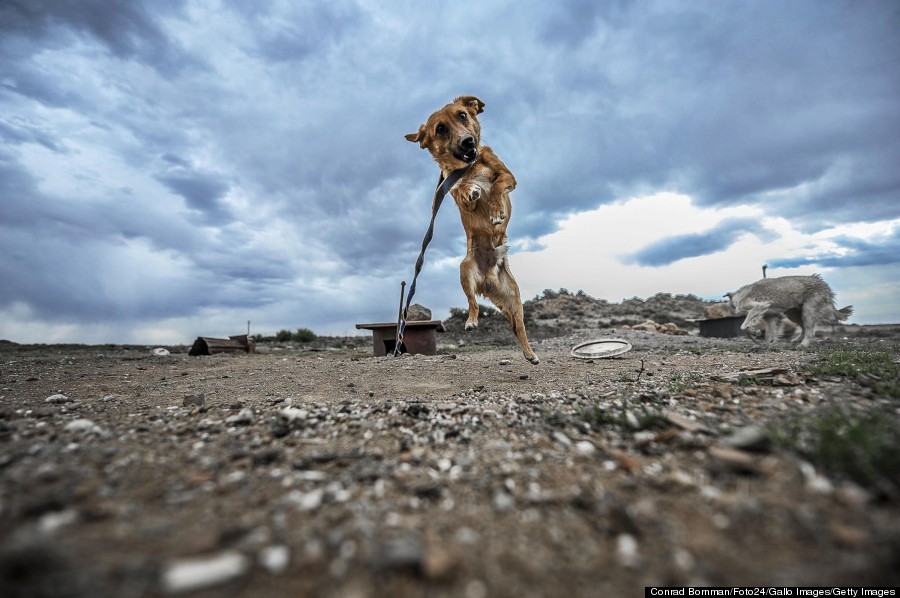 One of the Karretjie Mense's pet dogs, chained up on Nov. 8, 2013, about 60km outside of Colesberg, South Africa.
(Conrad Bornman/Foto24/Gallo Images/Getty Images)