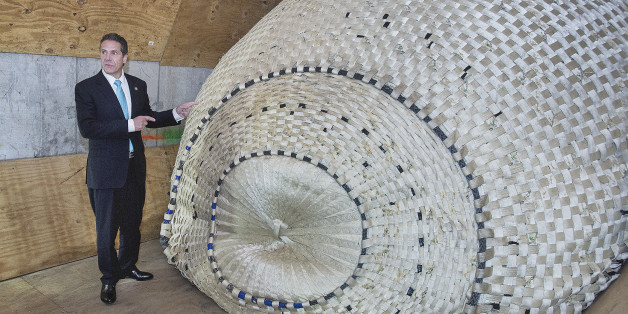 After Hurricane Sandy illustrated the dire need to protect New York City's subways from flooding, the "tunnel plug" was born.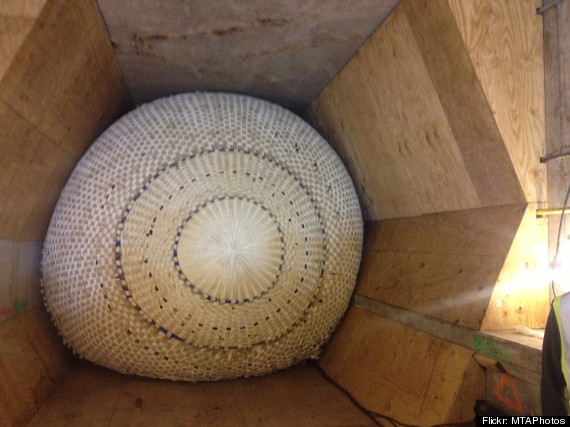 During a "Sandy Resilience Tour" on the one year anniversary of Hurricane Sandy this year, officials from the MTA and New York Governor Andrew Cuomo revealed the first prototype of the subway plug at South Ferry station. The plug is currently undergoing testing at a location that is undisclosed for "security reasons."
On #Sandy1year tour w/#SecDonovan @ #SouthFerry viewing tunnel plug demo 2 stop water from entering subways: pic.twitter.com/xmfb6dB6Lw @HUDgov

— Andrew Cuomo (@NYGovCuomo) October 29, 2013
The plug was designed by the Delaware-based company ILC Dover, which is known for its contracts with the Department of Defense and NASA. Gizmodo reports that the plug is made of woven Vectran fabric, a material similar to one ILC Dover uses to make space suits.
The plugs are designed to withstand 17 pounds per square inch of force and can protect the tunnels from smoke and gasses, as well as water.
Dave Codogan, ILC Dover's director of engineering, said that the plug is designed to be inflated remotely and quickly. "It will be packed in its container until an event is sensed and then deployed via inflation with air," he told Fast Company. "It is possible to use water or some other medium, but air is low risk."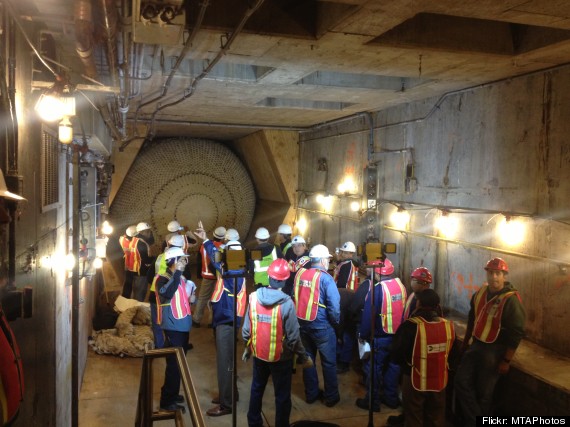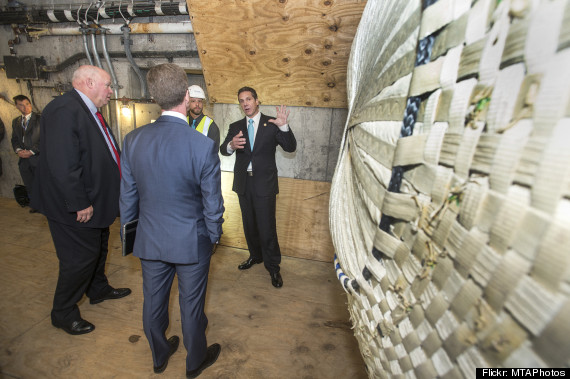 Previously, storm preparations for the subway system mostly comprised of sandbags and plywood barriers, both of which proved inefficient against the severe flooding caused by Hurricane Sandy.
BEFORE YOU GO
PHOTO GALLERY
Top 10 Costliest U.S. Hurricanes