Want to find out how annoying you sound to your Facebook friends? Check out "What Would I Say?" a new site that generates Facebook statuses in your voice.
Created at Princeton University's HackPrinceton 2013 over the weekend, the site puts together pieces of your old Facebook statuses to make new ones that uncannily sound like you. You just log into your Facebook through the site and press "GENERATE STATUS."
You don't have to worry about your privacy being invaded because, as the site explains, your personal information is only ever seen by your own browser and it isn't stored at all.
I'm only moderately upset by what this site taught me about my web presence.
I use a LOT of capital letters.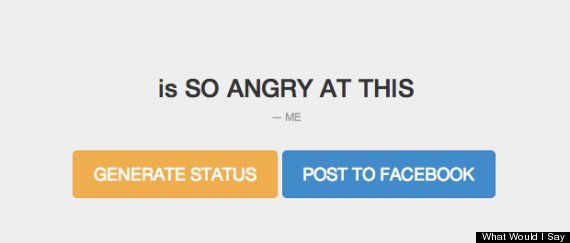 I'm also a tad dramatic.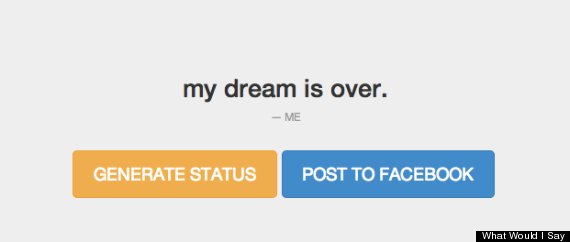 And... eccentric.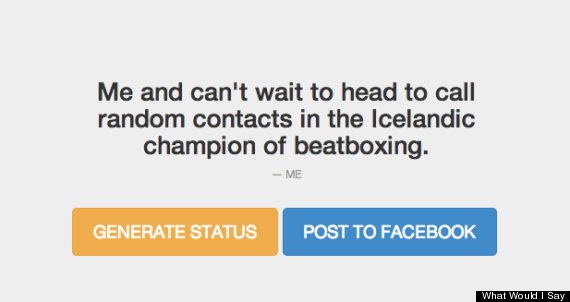 I'd say that sums me up pretty well.
BEFORE YOU GO
PHOTO GALLERY
5 People You Should Never Friend On Facebook