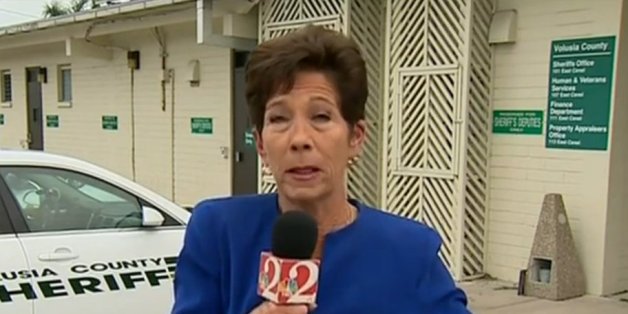 A local news reporter in Florida allegedly had a gun pulled on her while trying to report a story on Tuesday.
WESH-TV's Claire Metz showed up at the home of Shauna Justice, a police dispatcher who was suspended for allegedly using a cell phone while a trainee took a call. The trainee sent firefighters to the wrong address, and the victim died of a heart attack.
Metz said that she approached Justice's home, and that Justice opened the door pointing a gun to the reporter's head and telling her to get off her property.
"The gun was no more than a foot or two from my head, and Ms. Justice held it on me until I backed away to our truck," Metz said.
Justice was arrested on charges of aggravated assault with a deadly weapon and is being held on $1,500 bond, according to the Associated Press.