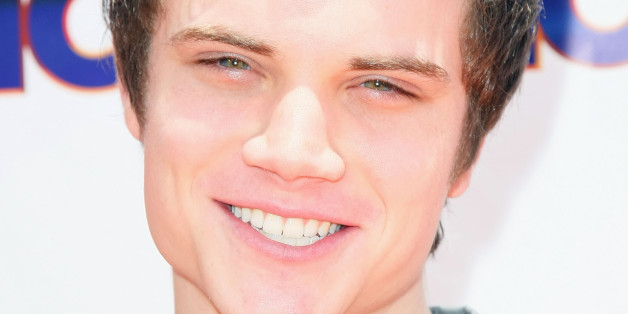 Slated for release on Friday, Nov. 15, "Geography Club" is a new film that explores what it means to be closeted and LGBT in high school -- and to then find a supportive group of friends whose struggles parallel your own.
The film is based on Brent Hartinger's best-selling Russel Middlebrook series of novels. Cameron Deane Stewart, who plays a lead role in the film, recently sat down with KCAL to discuss the queer themes guiding the "Geography Club" plot line.
"I love that this movie also touches on other ideas of finding yourself," said Stewart in the above. "It touches on bullying -- one of the characters is abused. And it touches on just finding a group of people who are going through a similar thing as you and finding the camaraderie in that."
Producer Michael Huffington echoed Stewart's perspective in a July interview with the Hollywood Reporter. "This universal story of each of us finding our true selves will resonate with anyone who attended high school for decades to come," he told reporters.
Curious to learn more about the "Geography Club"? Check out the trailer below.