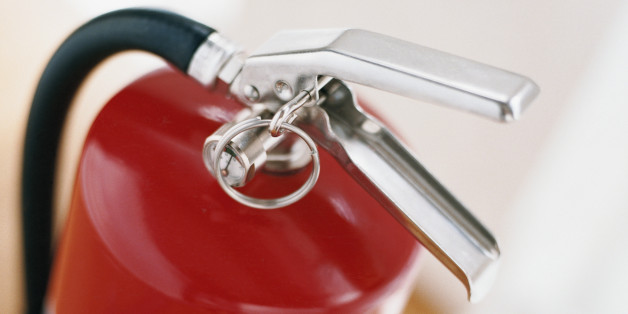 If you have a fire in your pants, this is not how to put it out.
Joseph Small, 20 appeared in Westminster Magistrate's Court in London this week and admitted to multiple charges after a hotel rampage that involved him shoving a fire house up his butt, Sunday World reported.
Police say that on Halloween, Small stripped naked on the fourth-floor hallway of a Premier Inn before inserting the hose of a fire extinguisher in between his buttcheeks and started playing with his own fire hose, according to the Metro.
Hotel workers told officials that Small, who was a guest at the hotel, then began yelling at a Bangladeshi hotel worker, saying "This country has been taken over by al-Qaeda. Go back to Pakistan."
Oh yeah, he also peed on the floor.
On Tuesday, he admitted to charges of criminal damage, racially aggravated harassment and outraging public decency. He will be sentenced December 3.
Small didn't poop on the floor, but if he had, he would have been close to achieving the alleged trifecta of Florida resident and Weird News hero Gregory Matthew Bruni, aka., the alleged violent naked pooping masturbator.
BEFORE YOU GO