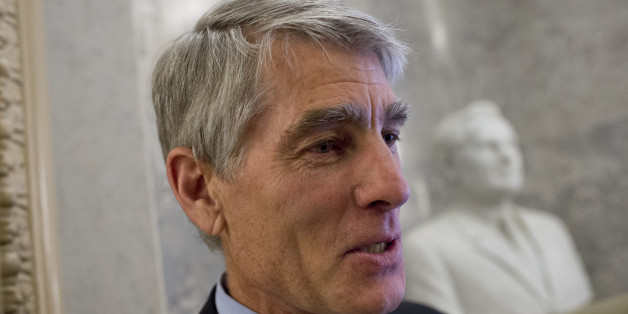 WASHINGTON -- Sen. Mark Udall (D-Colo.) on Wednesday became the second Democrat to introduce legislation that would let people with canceled insurance plans keep their coverage.
Udall's bill, The Continuous Coverage Act, would let people stay with their current health plan for a full two years, through Dec. 31, 2015, regardless of whether they receive a cancellation notice.
"I have repeatedly said that the Affordable Care Act isn't perfect, and it will need to be improved as it is implemented," Udall said in a statement. "This common-sense bill ensures the health reform law allows Coloradans to maintain insurance coverage."
The measure comes in response to estimates of, at least, hundreds of thousands of people receiving notices from their health insurance companies about their individual plans being canceled. Companies are terminating certain policies in response to Obamacare requirements that the plans be held to a higher standard. President Barack Obama apologized last week for not doing enough to ensure that people aren't kicked off plans they may like -- even if plans through the Obamacare insurance exchanges may be cheaper and more comprehensive.
Udall's legislation is the latest sign of how uneasy Democrats are getting about the current state of the health care law. Between cancellation notices going out and problems with the Obamacare website, Udall is one in a small but growing group of Democrats turning to solutions of their own. Sen. Mary Landrieu (D-La.) offered a bill last week that would require health insurance companies to continue offering their existing plans indefinitely. House Republicans, meanwhile, are voting this week on a GOP bill that would allow insurance companies to offer their existing plans for a year, a measure that some Democrats are likely to support.
None of this is good news for the White House, which is scrambling to come up with its own fix that doesn't endanger the success of the insurance exchanges under Obamacare. So far, the administration has put nothing on the table. But White House press secretary Jay Carney threw cold water on the GOP bill, and on Wednesday, administration officials met with House Democrats to urge them to oppose it, arguing it would gut a major piece of Obamacare.
White House officials will also pay a visit to the full Senate Democratic Caucus on Thursday, likely pressing them to hold off on moving bills that preserve current plans as the administration searches for a solution. Senate Majority Leader Harry Reid (D-Nev.) ducked reporters' questions about the Senate's next steps, saying he'll have more after Thursday's meeting. But he said he is "very comfortable" in his confidence that the health care program will get up and running.
Sen. Jeff Merkley (D-Ore.), a co-sponsor of Landrieu's bill, said he's backing the Louisiana senator's measure because lawmakers "should honor the basic premise" of Obama's years-long "if you like it, you can keep it" message about people's health insurance plans. Getting to the heart of the matter, Merkley said he didn't think Landrieu's proposal would risk the success of the insurance exchanges. For starters, he said, only about 5 percent of the U.S. population is even affected by the spate of termination notices, which comes to about 11 million people, according to the Census Bureau.
"We're talking about a small proportion of the participants," Merkley told reporters, "and we're talking about a situation where most people, when they actually can see what options are on the exchange, they're going to find that the prices that come from a large-group negotiation deal is much better than the deal they were able to get as a single individual."
BEFORE YOU GO
PHOTO GALLERY
Lies And Distortions Of The Health Care Debate