Does that photo make your stomach drop?
Redditor AdventurousHuman posted the photo of hiking China's Mount Huashan. The trail is one of the most dangerous in the world.
The trails up Mount Hua Shan involve steep staircases, vertical ascents, and a plank trail consisting of wooden platforms bolted onto the mountainside.
This is what Mount Hua Shan looks like from afar: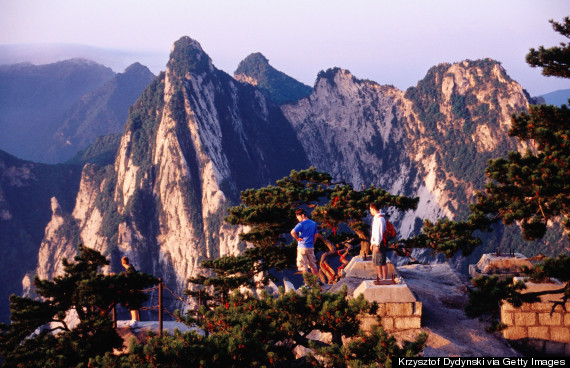 Many have taken on the challenge of trekking Mount Hua Shan. Such brave adventurers have taken to documenting their journeys so the rest of us scaredy cats can live vicariously through them.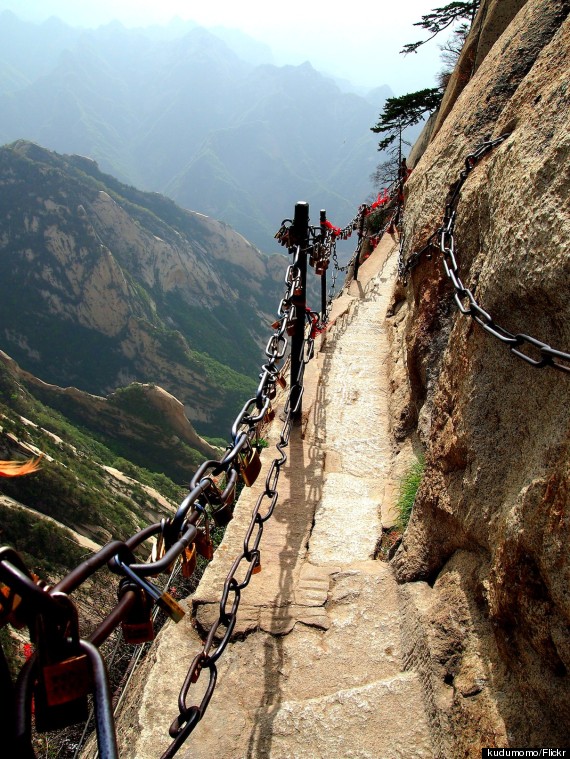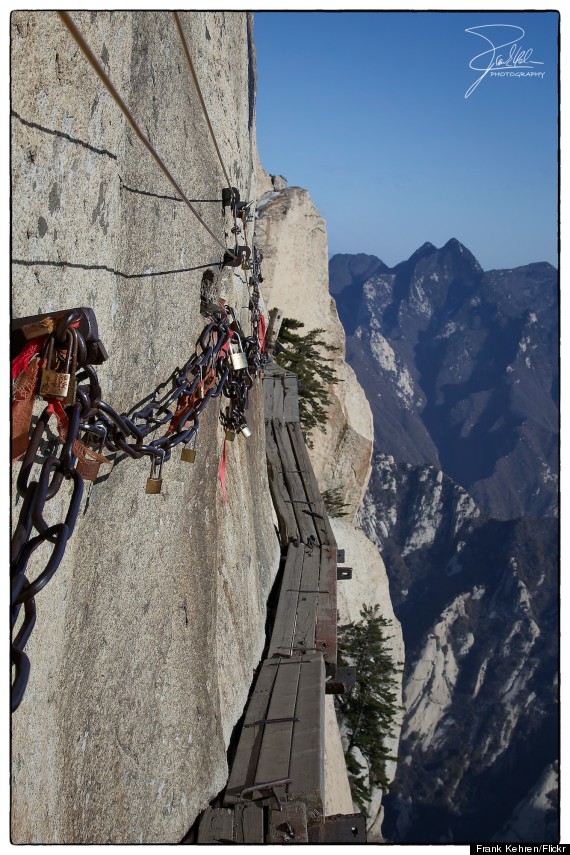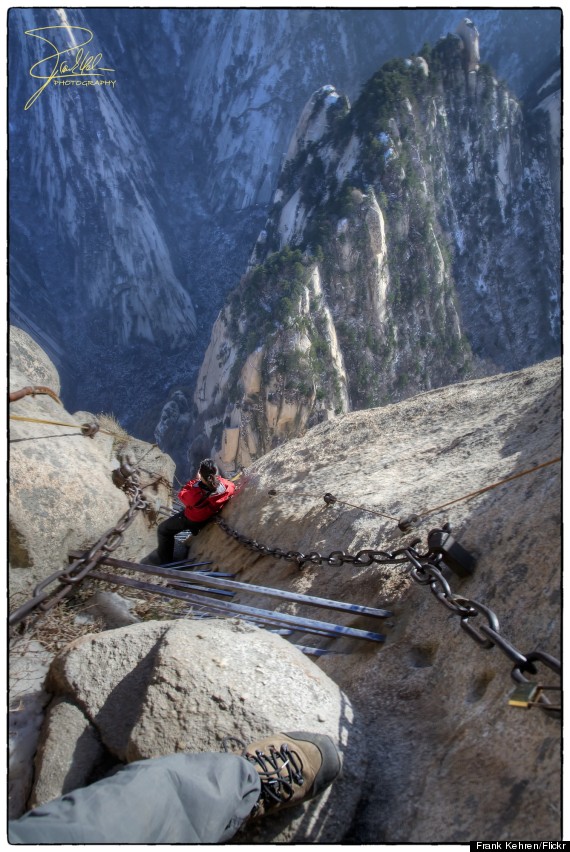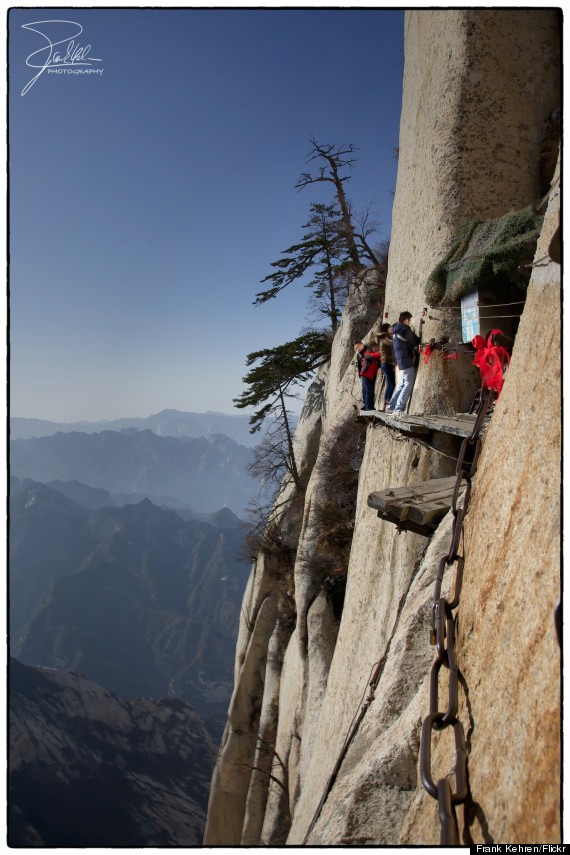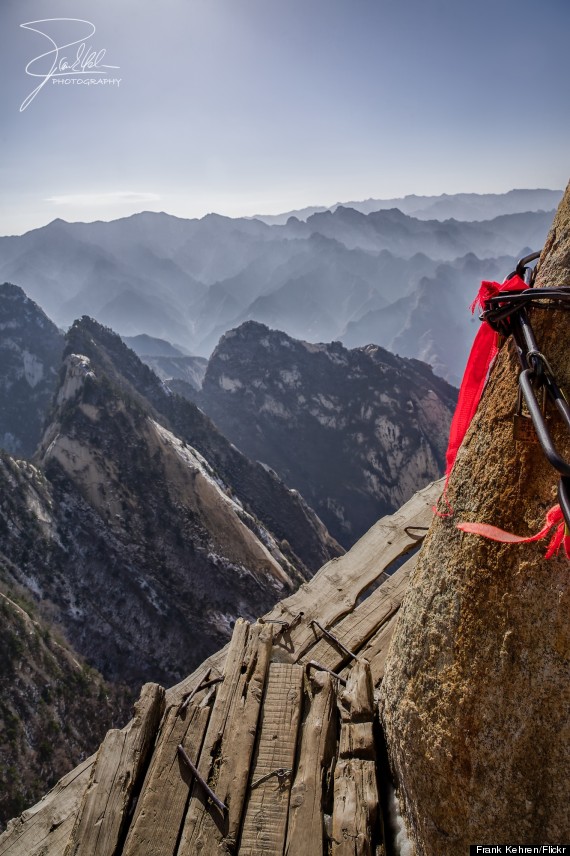 And here's a gut-wrenching video of a Mount Hua Shan climb, just in case you haven't had enough yet.
BEFORE YOU GO
PHOTO GALLERY
Kashmir's Extreme Slopes