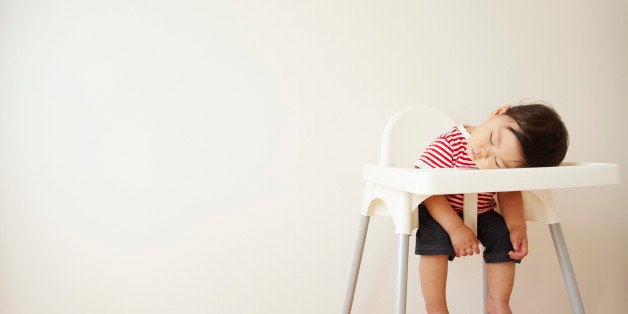 Sleep is about to get its moment in the public health spotlight, thanks to a new partnership between the Centers for Disease Control and Prevention, the American Academy of Sleep Medicine and the Sleep Research Society.
The National Healthy Sleep Awareness Project, announced today, aims to bring awareness to the health risks of insufficient sleep, sleep disorders such as sleep apnea and insomnia, and drowsy driving, explained M. Safwan Badr, M.D., president of the AASM. Right now, he said, about 30 percent of adults in the U.S. aren't getting the recommended seven to nine hours of sleep each night.
"Sleep health hasn't gotten into the general conversation, and that's what we need to keep hammering," Badr, who is also the professor and chief of the division of pulmonary, critical care and sleep medicine at the Wayne State University School of Medicine in Detroit, told HuffPost. "When we talk about exercise and nutrition, we need to talk about sleep."

The project will receive $1 million in funding from the CDC and will last for five years.
While many of the specifics of the project haven't yet been figured out -- such as what specific interventions will be used to spread information to the general public -- Badr noted that the initiative will involve identifying key partners at a local and state level. That could include local sleep societies or health care systems that would want to join in the mission to inform both the public and health care providers about the importance of proper sleep. The initiative will also look at ways to expand the collection of sleep health data.
BEFORE YOU GO
PHOTO GALLERY
Sleep Deprivation Can...