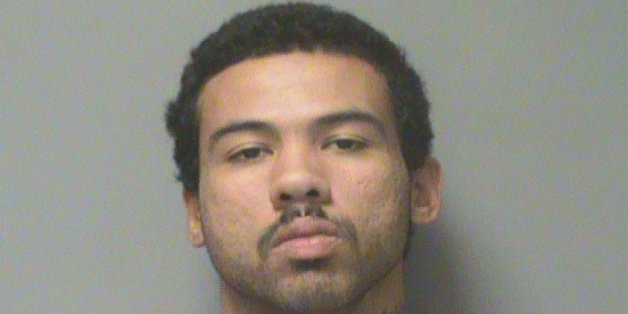 Two suspects are accused of holding two teens at gunpoint, robbing one and leaving him on the side of the road, stranded and naked.
The Des Moines Register reported that Iowa man Nicholas Jackson, 23, is in custody while police search for a second suspect in an alleged robbery.
Last Thursday, a 19-year-old man and 17-year-old girl were sitting in vehicle at a mobile home park when two masked men allegedly entered, demanding money and jewelry, according to KCRG.
One suspect was armed with a knife, the other a shotgun, according to a police report.
After driving the suspects around, the victims drove back to the mobile home park where the female victim was ordered to leave. The suspects allegedly told the male victim to continue driving.
The victim was ordered to park the vehicle on the side of the highway, where the two suspects are accused of forcing the man on the ground, stealing his wallet, cell phone, and $100 in cash.
The police report states the suspect then told the man to take off his clothes, and that they would kill him if he at any point looked up, or called police.
Jackson and his accomplice allegedly took the vehicle, leaving the victim stranded.
The 19-year-old was forced to walk for over an hour, naked, to his uncle's house to get help, he said.
According to the report, the victim said he walked through corn fields and hid from vehicles to shield his nakedness. During his walk, he injured the bottoms of his feet.
Jackson was arrested and charged with first-degree robbery and first-degree burglary with intentional or reckless bodily injury, according to the Associated Press.
As of Wednesday, police have not yet found the second suspect.
Jackson is being held on a $50,000 bond.
BEFORE YOU GO
PHOTO GALLERY
Bank Robbing Family