The summits of Mauna Kea and Mauna Loa on Hawaii's Big Island regularly see temperatures below freezing during the winter and snowfall is not uncommon. In fact, the Big Island often boasts the rare opportunity to both ski and surf in the same day.
Mauna Kea is nearly 14,000 feet above sea level, with Mauna Loa just slightly shorter. Mauna Kea means "white mountain" in Hawaiian, and according to Hawaiian mythology, Poli'ahu, a goddess of snow, lives there.
The volcano is also home to the world-famous Mauna Kea observatory, which is a popular tourist destination for stargazing and sunset hikes.
Below, Poli'ahu's handiwork: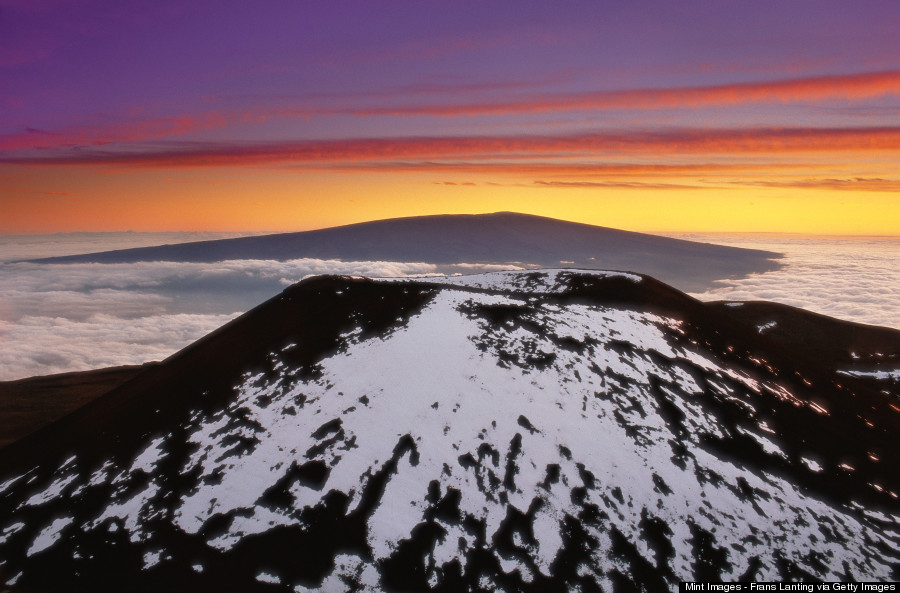 View of Mauna Loa from Mauna Kea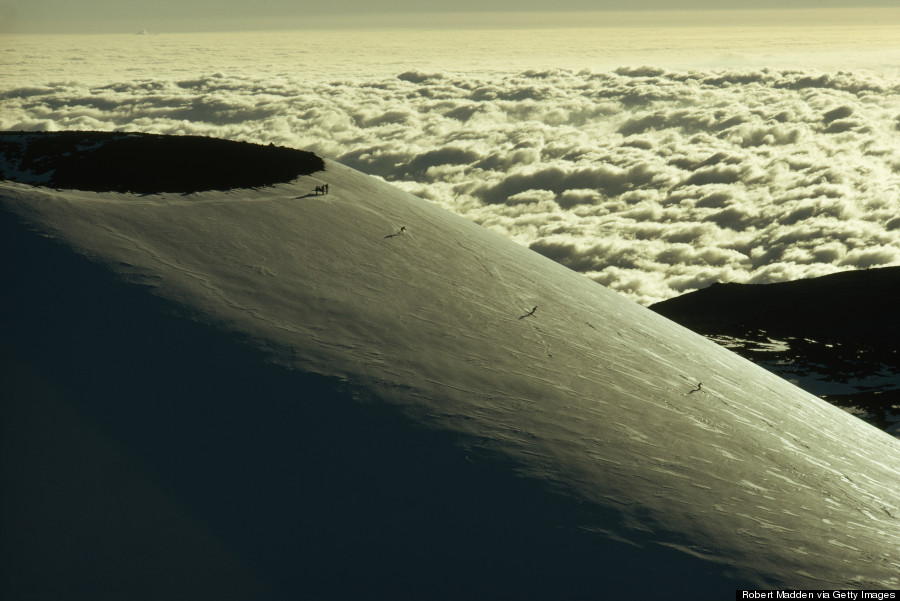 Skiers on snowy Mauna Kea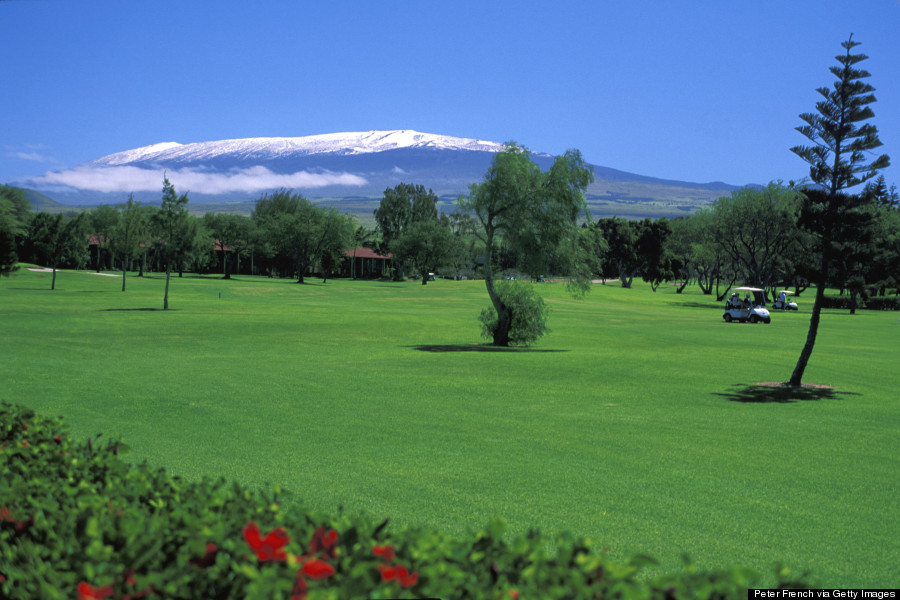 View of snow-covered Mauna Kea from a Big Island golf course. Mauna Kea summit road near Hilo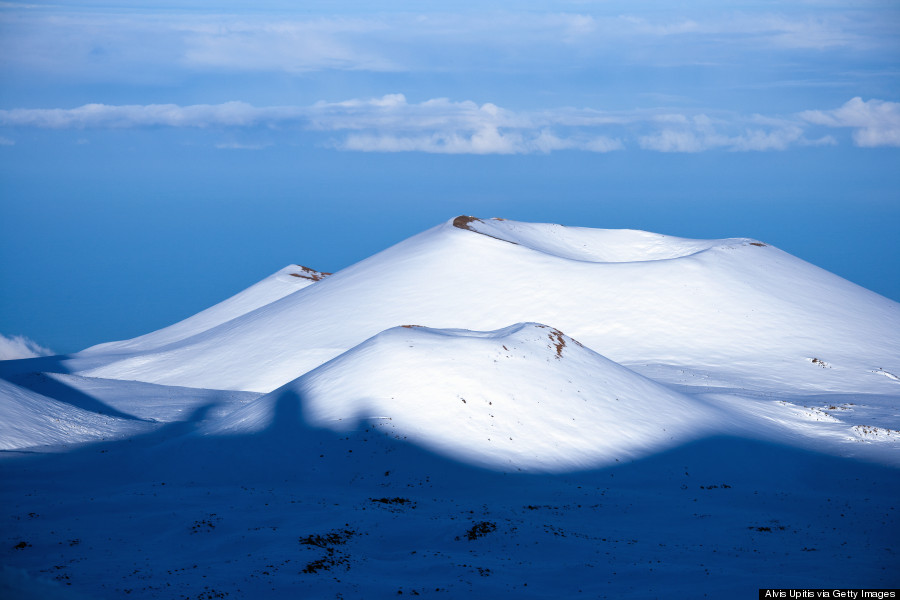 A white blanket covers Mauna Kea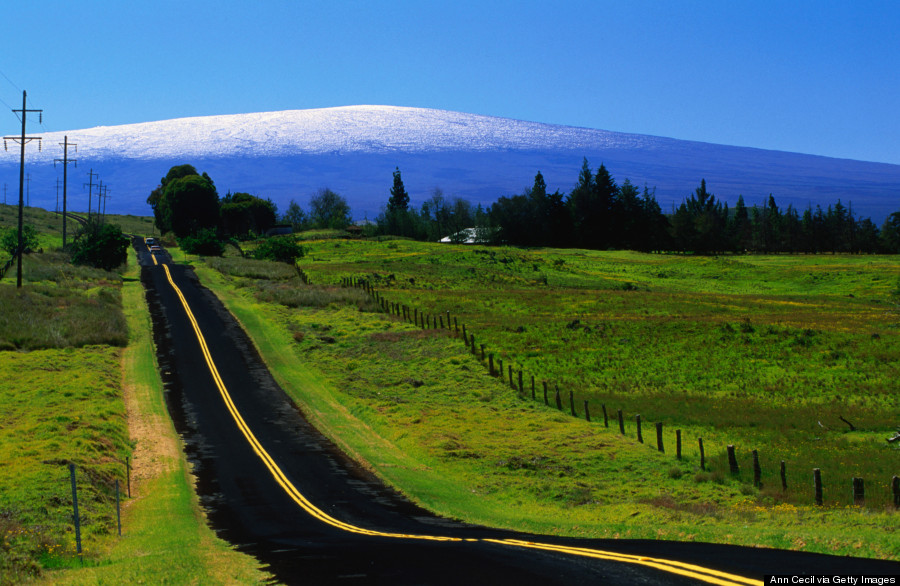 Saddle Road, which connects east and west Hawaii, with Mauna Loa in the distance.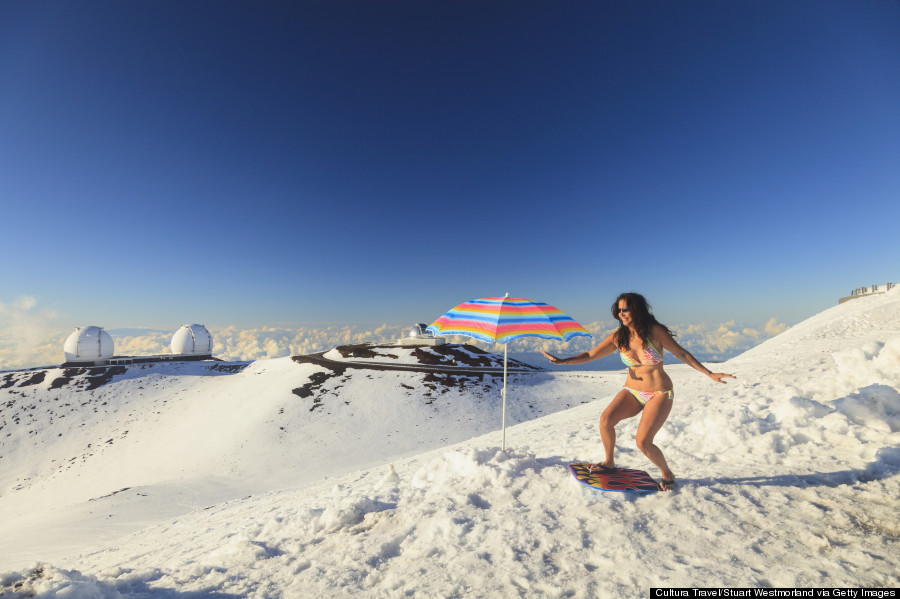 A surfer chick checks out the snow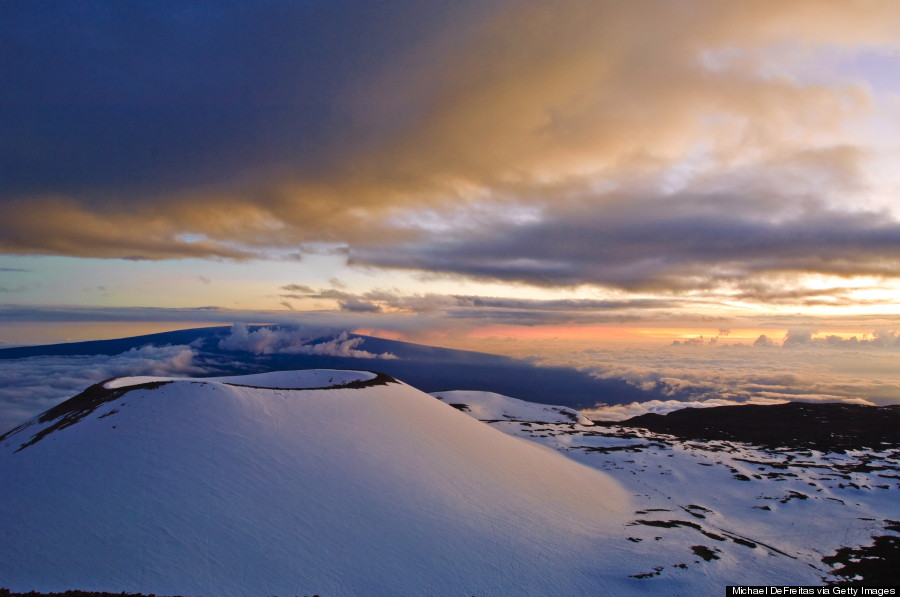 The sun sets over a tranquil Mauna Kea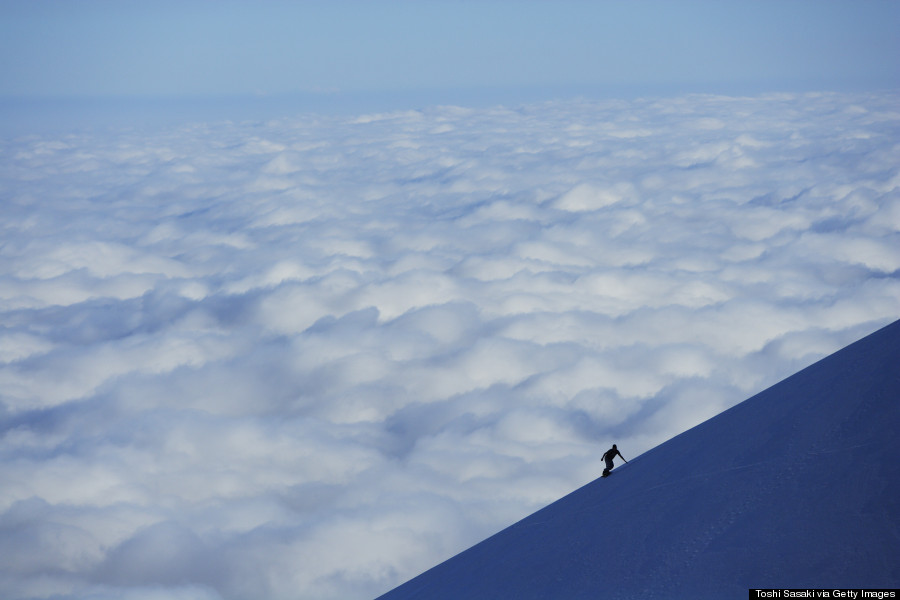 A snow boarder descends icy Mauna Kea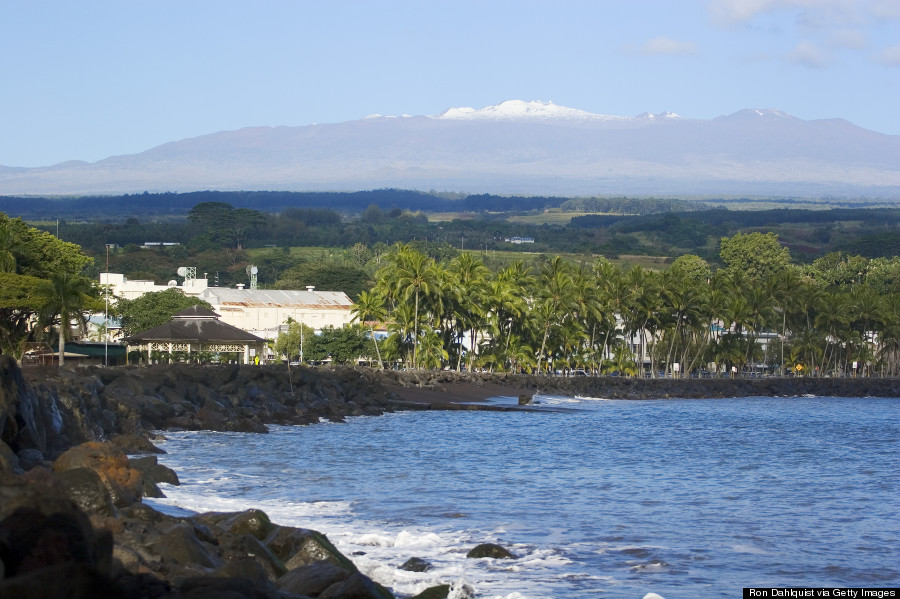 Snow-covered Mauna Kea is seen in the background.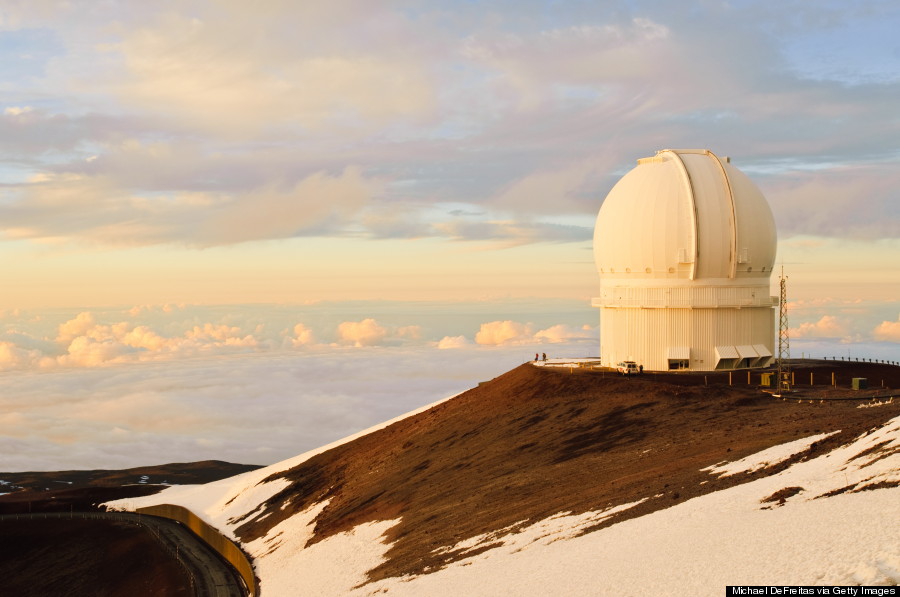 The Mauna Kea observatory.
BEFORE YOU GO
PHOTO GALLERY
Hawaii In Photos