As the consumer demand for wellness steadily increases, advertisers are getting more creative to appeal to our desire for physical, emotional and spiritual well-being.
American consumers are turning inward, and advertisers in industries ranging from tourism to publishing to health are following suit. Meditation has gone from a niche New Age practice to a favorite pastime of CEOs and celebrities from Larry Brilliant to Lena Dunham.
"This is not just a geek thing," the New York Times recently wrote of the mindfulness trend. "Everywhere lately, the here and now is the place to be."
Here are 10 beautiful print ads that make us want to tap into our potential for wisdom and well-being.
Ad Council
The Ad Council's "Discover the Forest" PSA sends a strong message about unplugging and recharging. Aimed at tweens (ages 8-12) and their parents, the print ads and television PSAs in the series juxtapose technology (smartphones, tablets, and video game controllers) with discovery of nature.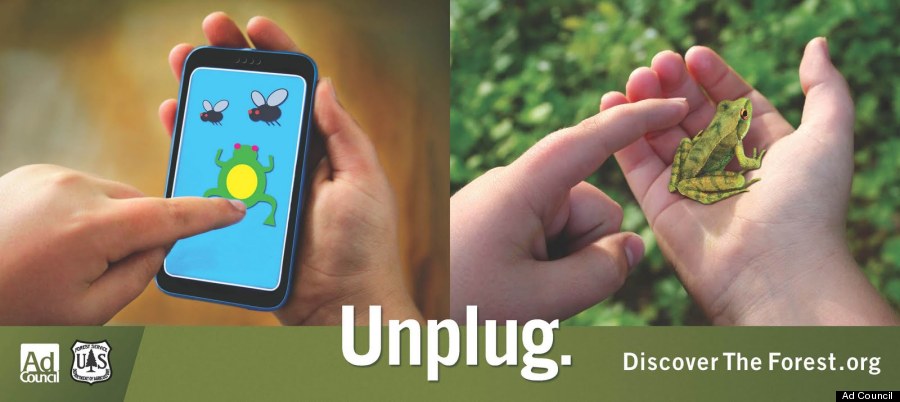 Abacus Wealth Management
This "Mind Over Money" print ad for Abacus Wealth Management appeared in recent issues of Mindful Magazine and Shambhala Sun, targeting wealthy consumers who care about wellness and spirituality. The ad notes that the company's financial strategies are based on Buddhist concepts like simplicity and awareness.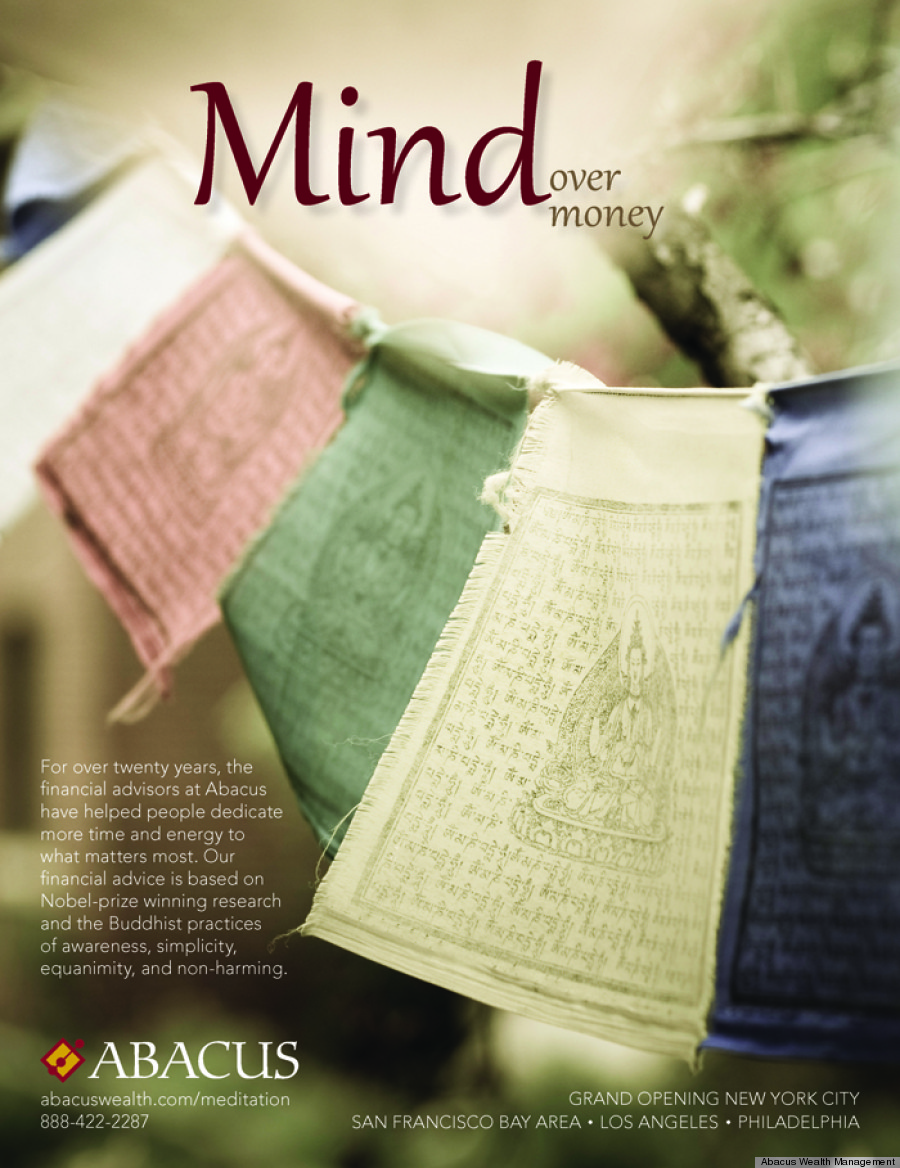 Greater Miami Convention & Visitors Bureau
Using the tagline "Express Yourself," Miami tourism ads appealed to potential visitors' desire for restorative wellness travel with buzzwords like "bliss," "soul" and "inspiration."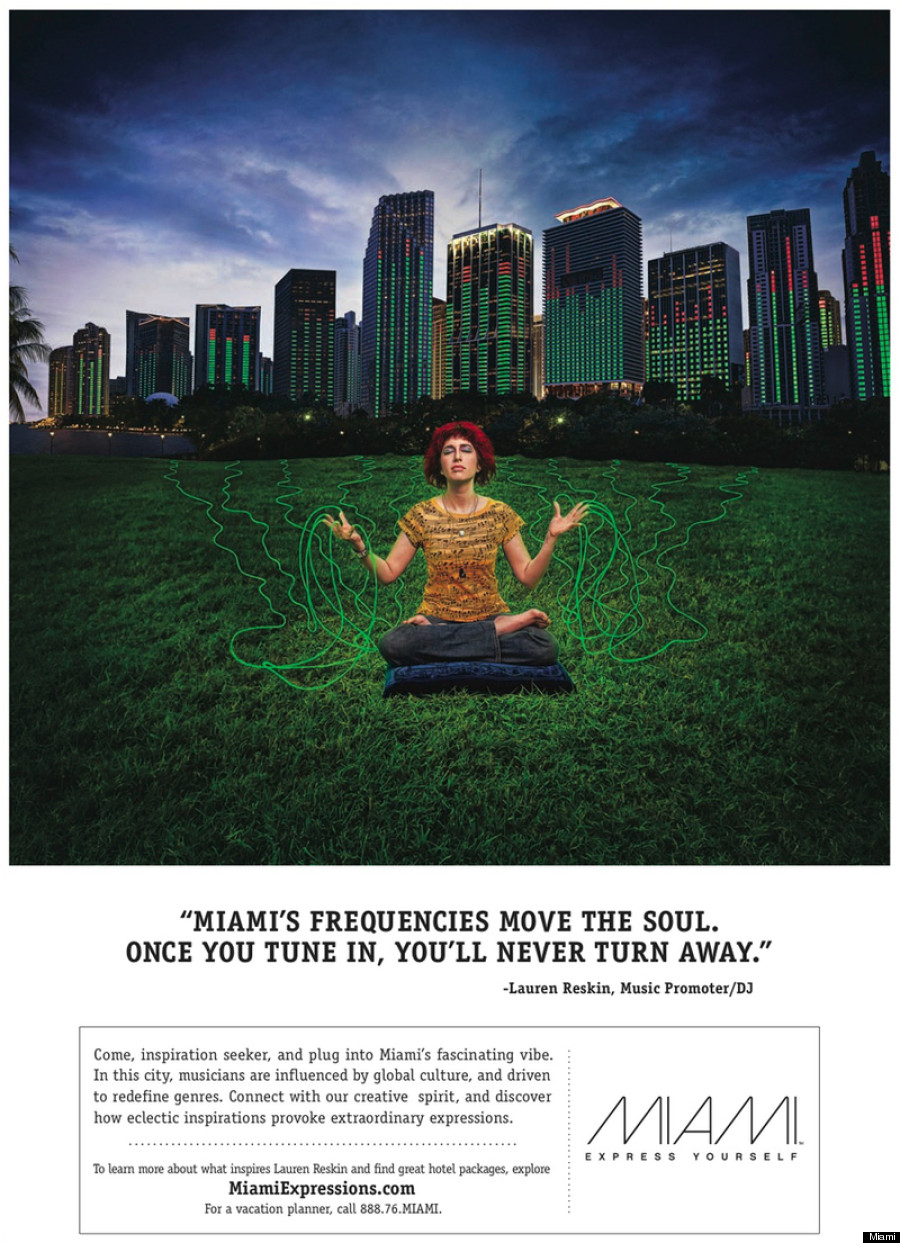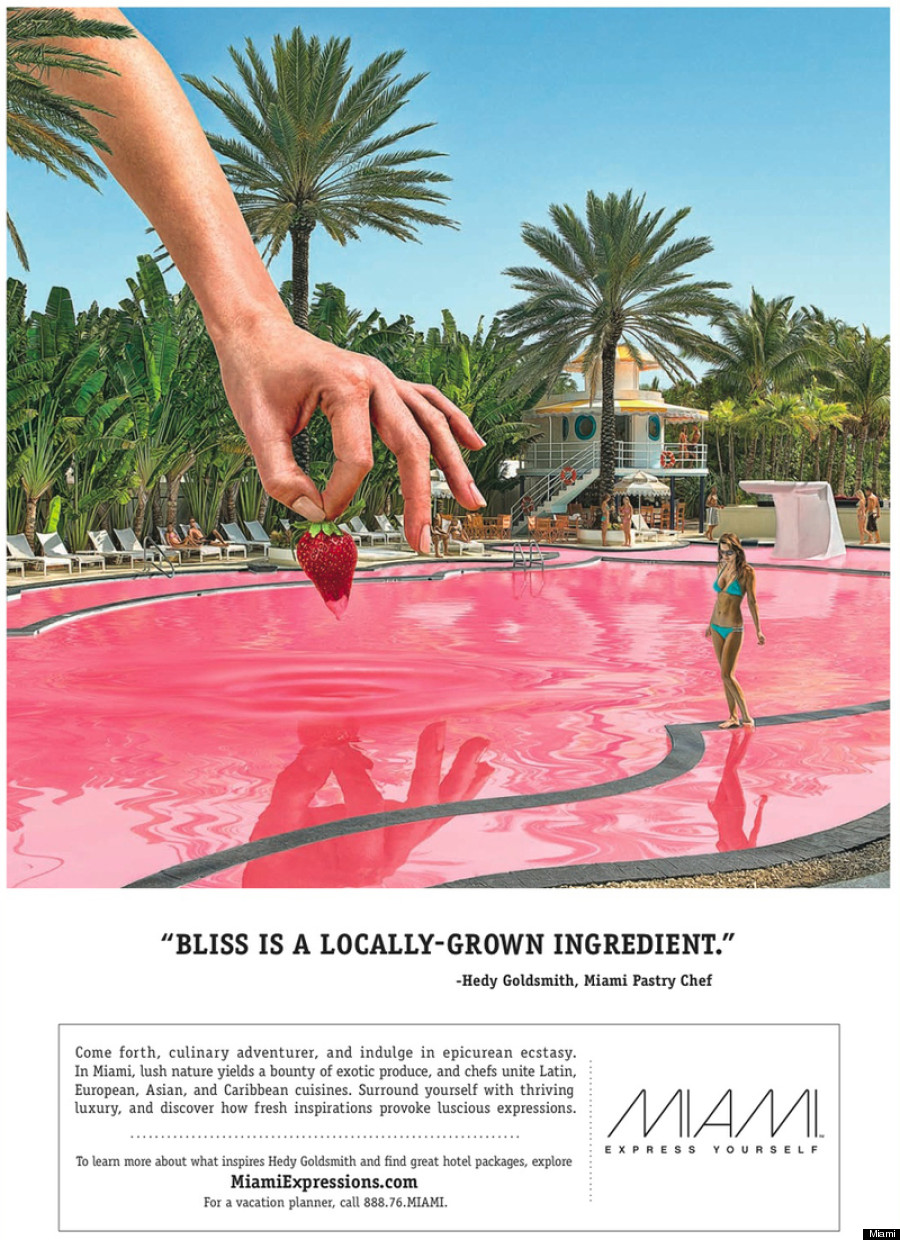 Fertinelli Books
Italian publisher Fertinelli Books built beautifully designed print ads based around their slogan, "Reading means resisting," that remind us of the power of reading to block out the distractions of our everyday lives.
"It's often hard to advertise books these days, thanks to the likes of the Kindle, but this sweet illustration goes back to the roots of why reading is great," Creativebloq wrote of the ad. "Together, you and the book are shutting out the sounds of the world and to most of us, that sounds like a pretty nice idea."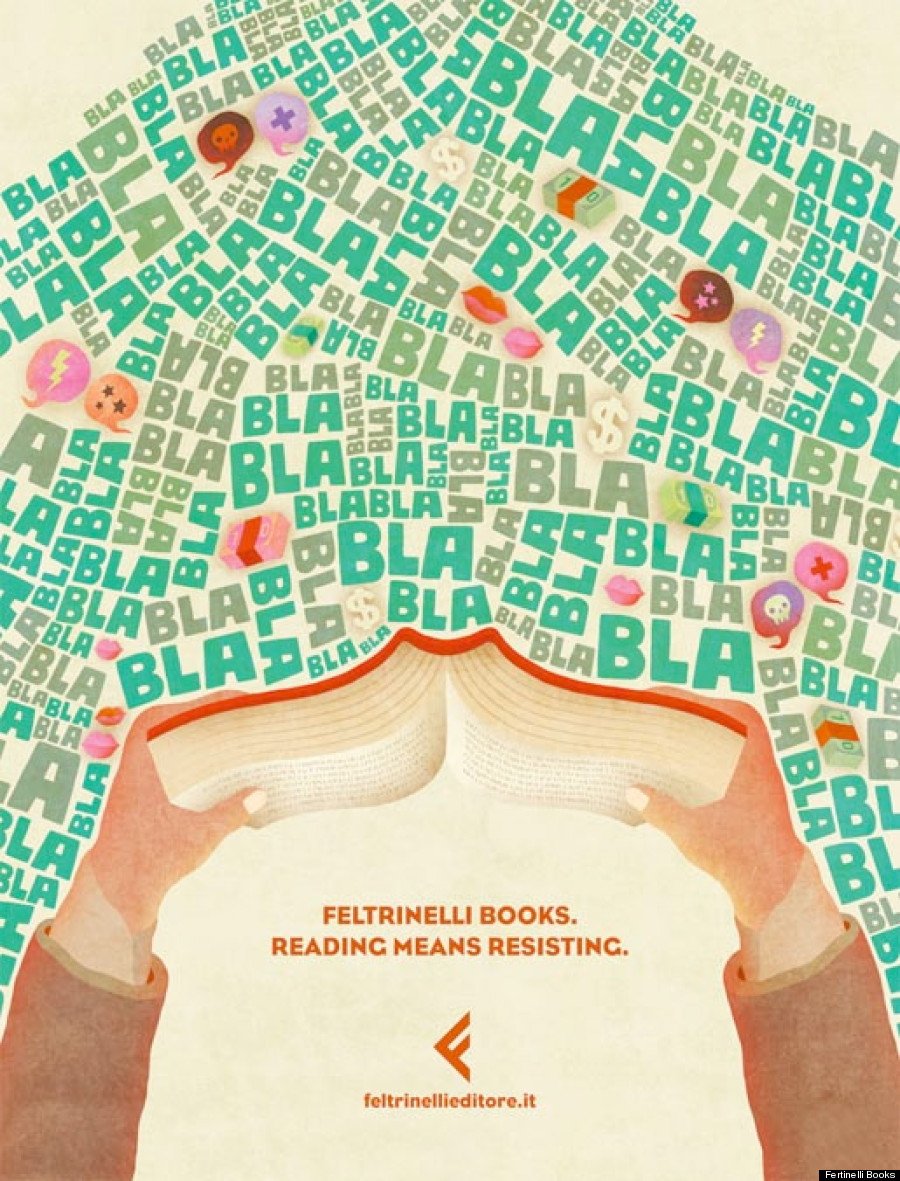 Expedia.co.uk
Created this year by London ad agency Ogilvy & Mather, Expedia UK's "Find Whatever Floats Your Boat" ad campaign appeals to that "Eat, Pray, Love" desire we have to escape our mundane lives and get back to nature and freedom. The ad won a Gold Lion at the 2013 Cannes Awards.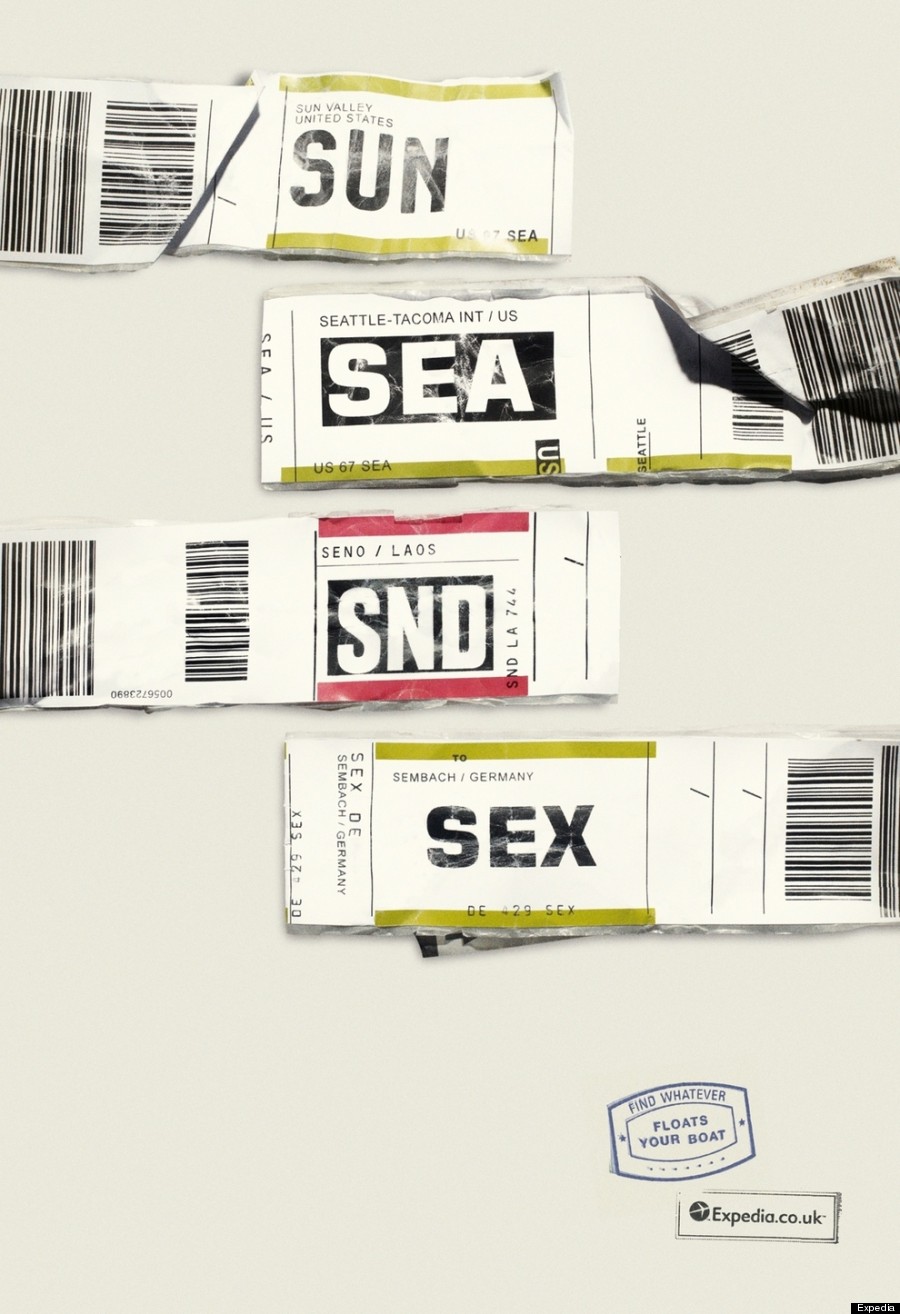 Lotte Yoga School.
A series of print ads for Lotte Yoga School in Amsterdam avoids the usual "woman stretching" fitness-oriented yoga ads in favor of advertising some of the deeper benefits of a yoga practice: "Yoga for a more flexible mind," "yoga for greater self-control," and below, "yoga for being nicer to people."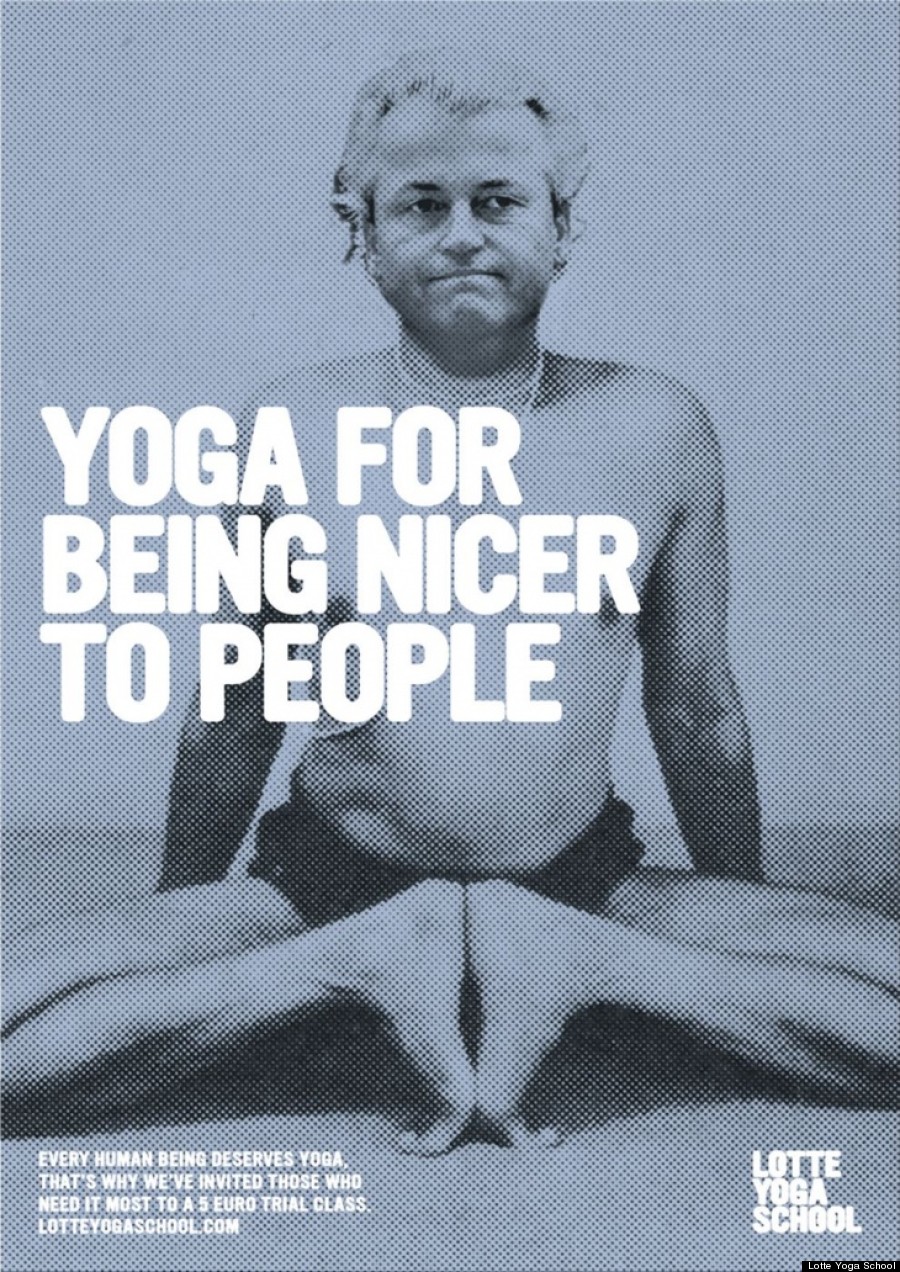 Incredible India ad campaign
The wildly successful "Incredible India" campaign launched in 2002 to revive tourism. This particular print ad presented an image of yogic serenity and touted the country's ancient healing techniques as a way to attract tourists to India's many destination spas and wellness retreat centers. In it's first year, the campaign corresponded with a 16 percent increase in tourism to India.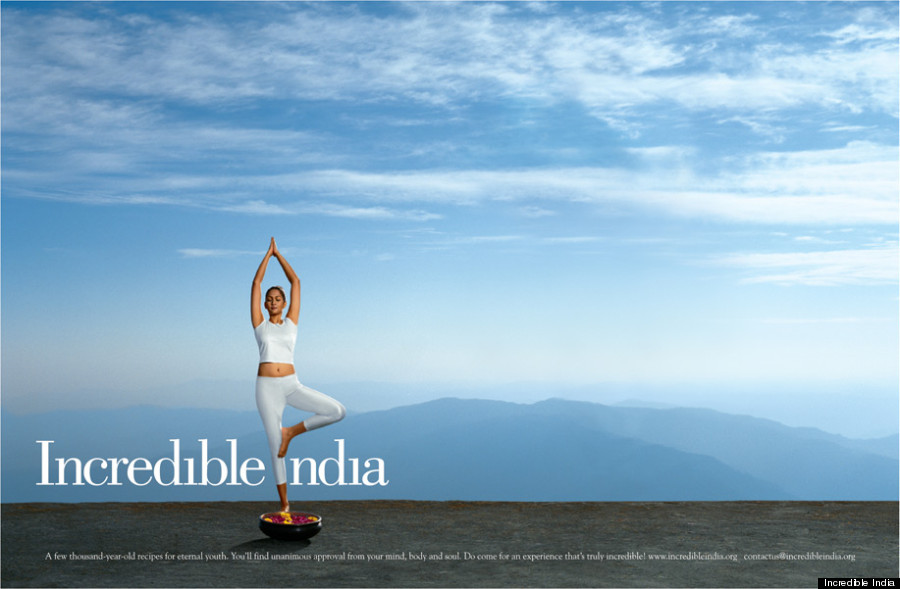 Westin Hotels
Westin's $30 million "For A Better You" ad campaign positioned the hotel as a wellness destination where guests could enjoy what the ads deem the "elements of well-being": sleep, healthy food, relaxation and sunshine. The ads targeted wealthier consumers who care about and spend money on personal health and wellness.
"It's a target we call the balance-seekers," Greg Andersen, chief executive of Bartle Bogle Hegarty New York advertising agency, told the New York Times in 2011. "They are already leading healthy life styles and are looking for a place to stay where they can continue that, whether they're a family spending a week at a nice resort or a business traveler in town for 24 hours."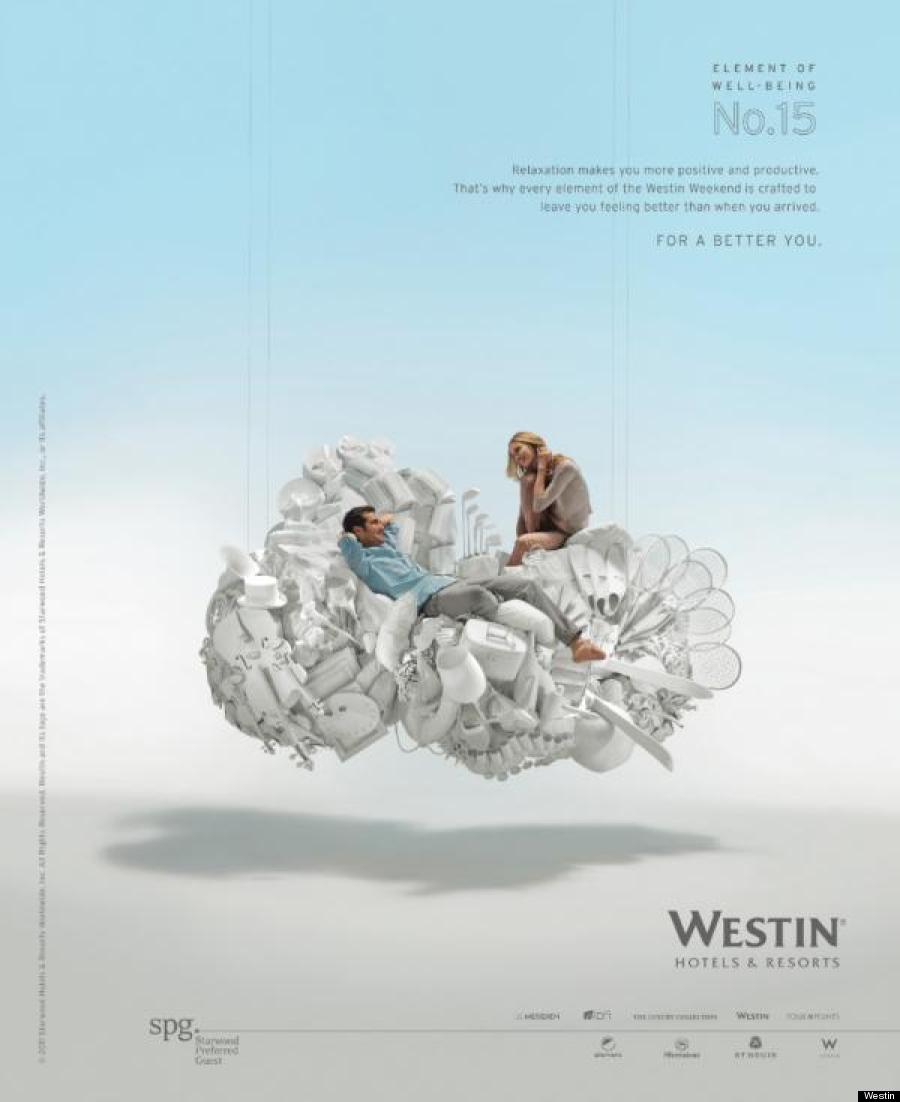 Cam Il Mondo Del Bambino Campaign
This whimsical ad for an Italian baby products company plays to our sense of imagination and wonder, using stunning artwork to present the world through the eyes of young children.