We love us a good Forever 21 dress or Zara shirt, the sort of thing we'll wear for a few months then swap out for something trendier. But the wiser move would be to shop for investment pieces, the kind of trusty, high-quality items that we'll still love -- and actually wear! -- in 20 years.
So we consulted with the women of HuffPost and gathered up the ultimate list of items to buy now... and to never, ever get rid of.
A black leather jacket
Go for high-quality, and it could last for decades.

Kenya-Ap Jacket, Mackage, $650; Veda x Madewell Black Leather Moto Jacket, Madewell, $555; Belvedere Leather Jacket, All Saints, $490.
A leather handbag
Get one that's sturdy, high-quality leather and ideally medium-sized (not too massive, not so small it's useless). Store it properly, with love and care.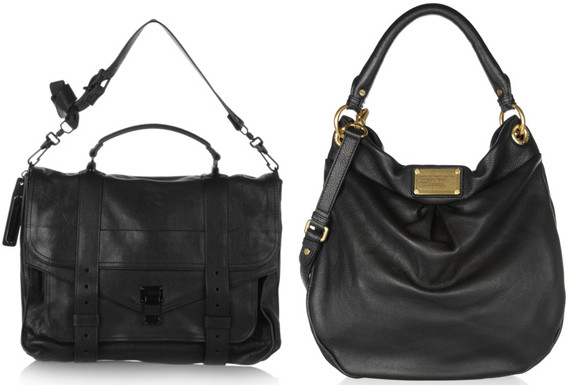 Classic Q Hillier Hobo bag, Marc by Marc Jacobs, $428; PS1 Large Leather Satchel, Proenza Schouler, $1,995.
Nice sunglasses
They don't need to be super expensive, but when it comes to sunglasses, price is often correlated with quality. Sunnies by Ray-Ban or Vuarnet, in timeless styles like aviators, will become your prized possessions.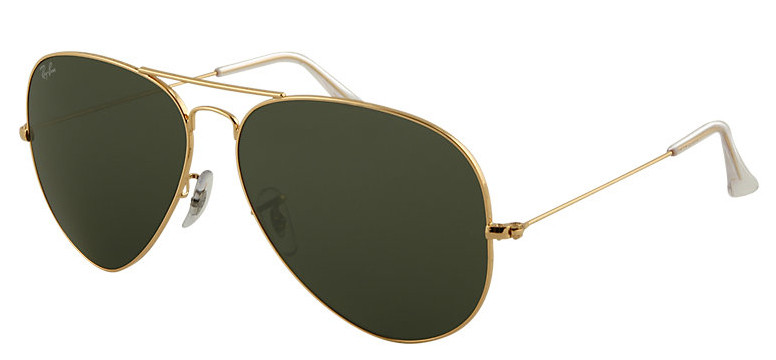 Aviator Large Metal II, Ray-Ban, $145.
A tailored black blazer
Investing in a quality blazer that won't tear, wilt or go out of style will serve your wardrobe for years. Has there been a recent era in which blazers weren't in style? Our point exactly.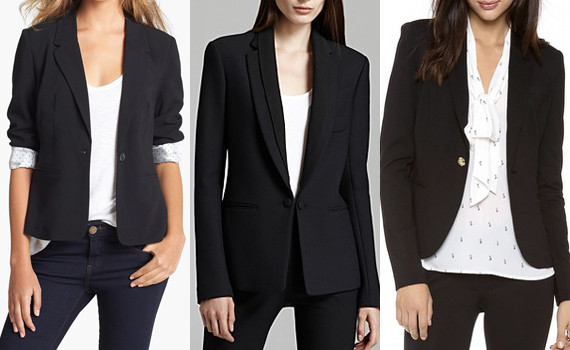 Stretch Crepe Blazer, Kensie, $89; Donelly Edgewood Twill Blazer, Theory, $475; Solid Ponte Blazer, Juicy Couture, $148.
A real Irish sweater
Whether you buy it in Ireland or online from a heritage brand like Aran, these chunky sweaters will last. They're so untrendy, they're never not in style, and they'll be the warmest thing in your wardrobe by far.

Irish Fisherman's Button-Mock Heritage Sweater, L.L. Bean, $159; Merino Sweater, Aran, $86.95; Black Sheep Irish Fisherman's Sweater, Orvis, $109.
Crystal jewelry
It's not diamonds, but it still sparkles and will never not be in style. You'll wear those crystal drop earrings forever.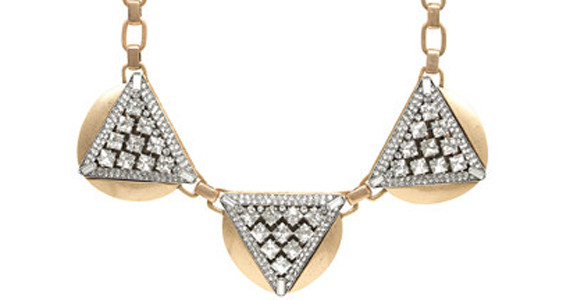 Crystal Triangles Necklace, J. Crew, $135.
A diamond tennis bracelet
But there's nothing wrong with diamonds, either. If you can afford the investment, a simple strand of diamonds around the wrist always makes for a tasteful accessory.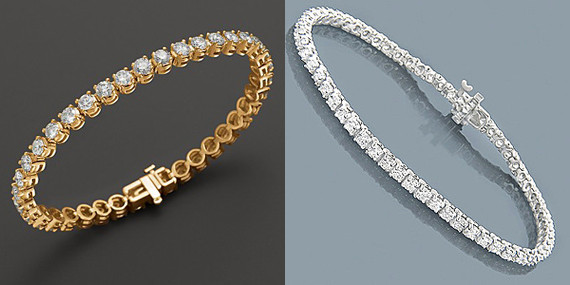 Certified Diamond Tennis Bracelet in 14K Yellow Gold, Bloomingdale's, $4,500; 4K Round Diamond Tennis Bracelet, $3,395.
Leather sandals
Whether they're from a high-quality store or bespoke, sturdy huaraches will last for decades as long as they get resoled every few years. And you'll never not want nice sandals for the summer.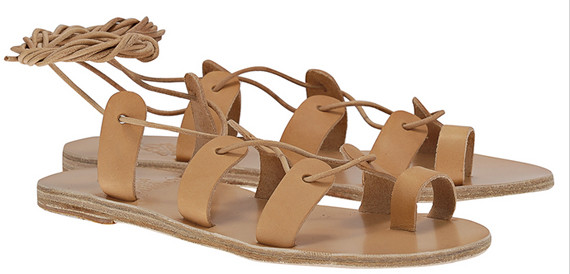 Alcyone Sandals, Ancient Greek Sandals, $168.
A black wool winter coat
If it's made of a quality material (read: not something blended with polyester), a wool coat should last you years. Just keep it clean and store it well!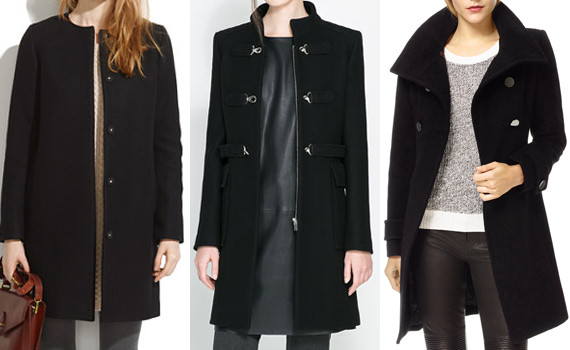 Curator Coat, Madewell, $275; Wool Coat with Hook and Eye Closure, Zara, $239; Bromley Wool Coat, Babaton, $350.
A leather wallet
Again, the material matters. A designer leather wallet or one of that caliber should work for years -- and luckily, "wallet trends" don't really exist. When it comes to style, a wallet is a wallet is a wallet.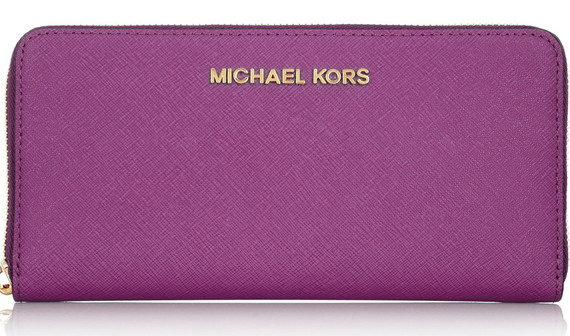 Textured-Leather Continental Wallet, Michael Michael Kors, $140.
A soft, luxurious scarf
Some women swear that their Hermès scarves were worth the cash (and they just might be). For those who can't afford to splurge on Hermès, a simple yet luxe-feeling scarf in a material like cashmere (think Loro Piana) is a worthy investment.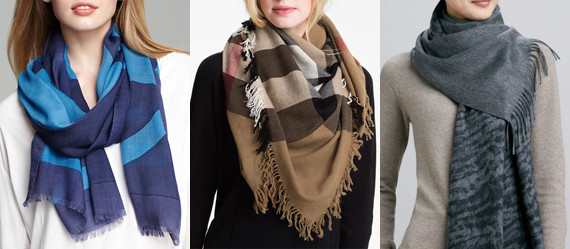 Reva Scarf, Tory Burch, $165; Check Merino Wool Scarf, Burberry, $295; Lynx-Print Melange Cashmere Scarf, Loro Piana, $995.
A Rolex-like watch
It doesn't have to be Rolex, or Cartier or Piaget for that matter. But a silver- or gold-tone watch with a sporty, yet classic feel is always cool -- and it always feels supremely grown-up.

Retro Traveler Chronograph Stainless Steel Watch, Fossil, $99; Marci Watch, Marc by Marc Jacobs, $129; Men's Gold-Tone Stainless Steel Bracelet Watch, Seiko, $216.
Diamond stud earrings
Expensive, but you only need the one pair. And if you don't lose them, they'll last forever.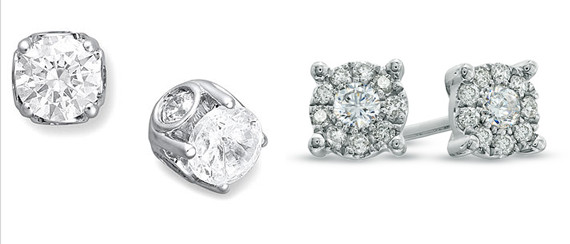 Diamond Earrings, 14k White Gold Diamond Spiral Bezel Stud Earrings, Macy's, $1,049; T.W. Diamond Frame Stud Earrings, Brilliant Value, $399.
Black leather heels
If you want to go big, invest in a brand like Christian Louboutin or Manolo Blahnik, or go for something slightly more affordable. Either way, a classic black pump or kitten heel will serve you well and never feel dated. Just remember to get them resoled.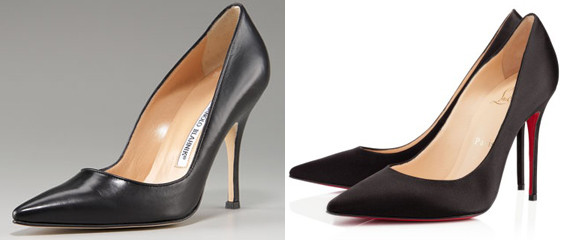 Leather Pump, Manolo Blahnik, $665; Decollete 554, Christian Louboutin, $625.
A special, big purchase from a trip abroad
Meaningless tchotchkes and trinkets gather dust after trips. But that one special item bought on a major trip, you'll always keep and cherish. And it will bring back memories for decades to come.
More styles that we think are timeless:
PHOTO GALLERY
Timeless Fashions
Want more? Be sure to check out HuffPost Style on Twitter, Facebook, Tumblr, Pinterest and Instagram at @HuffPostStyle.