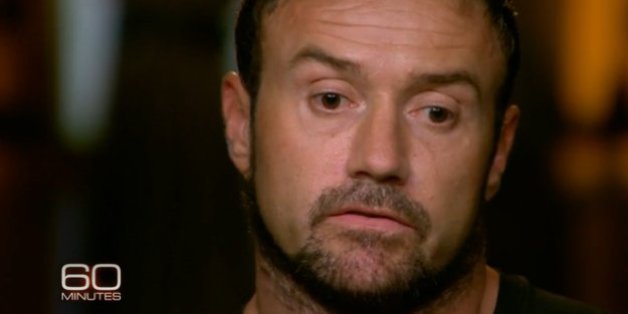 The man whose discredited account of the Benghazi attacks has sent "60 Minutes" spiraling into one of the biggest scandals in its history resurfaced on Thursday after weeks of hiding.
Dylan Davies, the British security contractor who was found to have told several contradictory stories about his actions on the night on the attacks, wrote his book publisher to say that he was laying low to protect his family, the Daily Beast reported.
Davies sent the email to publisher Simon & Schuster last Friday morning. Just last week, Simon & Schuster suspended publication of Davies' book after reports of his lies surfaced.
In the email, Davies said that a letter was delivered to his home on Sunday, November 3rd threatening to endanger his family.
"Stop talking now or your wife and son will disappear," the letter said.
Davies told Simon & Schuster vice president Jennifer Robinson that he would be leaving his home in South Wales:
"Due to this threat I will not discuss the book with anyone under any circumstances for the foreseeable future, I am not prepared to put my family in danger. I stand by my story however I understand that it continues to be rubbished, which I expected."
The timing couldn't be more detrimental for investigators, as there are still many details and questions that remain unanswered by "60 Minutes." On Wednesday, CBS News said that it would begin a deeper "journalistic review" into the controversy.
An investigation into the threats made against Davies, as well as his whereabouts, will be conducted by South Wales police, a spokesman told the Daily Beast.
BEFORE YOU GO