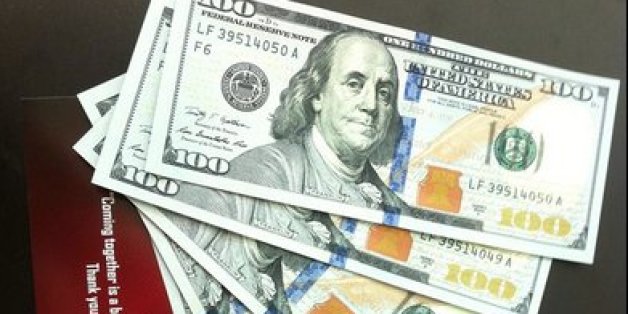 Pay attention employers: here's a lesson in treating your workers right.
Griffin Communications, the owner of CBS stations KWTV and KQCW in Oklahoma, decided to give $500 to every employee at the company for no other reason than, "why not?"
Poynter shared this Facebook post on Thursday by KOTV-TV content director Ed Trauschke showing off his five, shiny new $100 bills, along with a little message: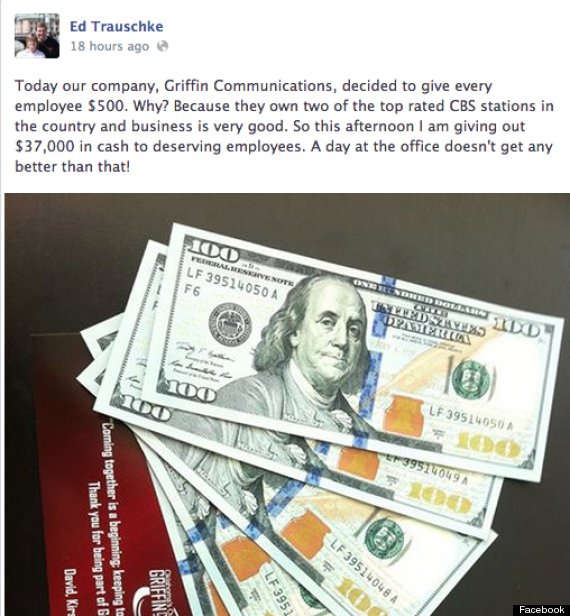 It must be a good day to be Mr. Trauschke. But it makes sense: Business is good, people are happy-- so why not share the wealth?
PS: Dear HuffPost bosses: ahem.
BEFORE YOU GO
PHOTO GALLERY
CBS Morning History