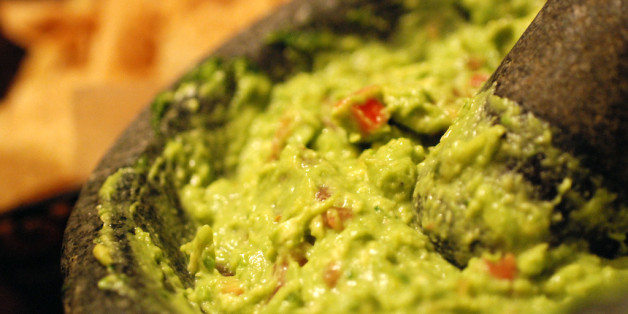 We don't mess around when it comes to guacamole. We understand the importance of this simple avocado dip. No party is really worth it unless there's guacamole -- and a lot of it. Honestly, it's the only reason we even think about tortilla chips.
Guacamole is just one of those foods that makes people happy. So it's important to get it right. We've made countless recipes, and have eaten even more bowls of the stuff than we can remember, in search of the perfect guac.
With all that avocado dip consumption, we've gotten to the bottom of what makes a guacamole great -- and what simple mistakes people make that can ruin the most perfect of foods. Don't be the person responsible for destroying such a good dish. Read on for what not to do when you make your next batch of guacamole (which we hope is within the next couple of hours).
PHOTO GALLERY
Guacamole Tips
Want to read more from HuffPost Taste? Follow us on Twitter, Facebook, Pinterest and Tumblr.