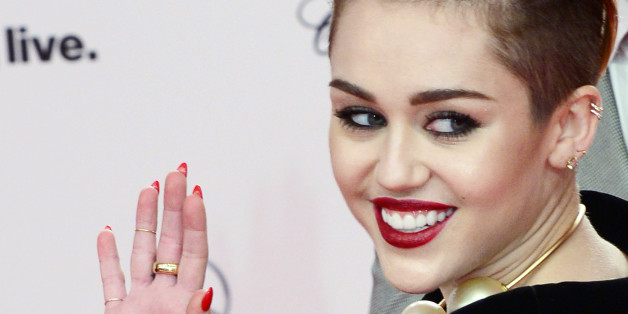 Leave it to Miley Cyrus to keep us guessing.
The 20-year-old singer is apparently all about extremes, and when she covers up, she really covers up. The "We Can't Stop" songstress showed up to the Bambi Awards in Germany on Thursday (Nov. 14) in a black maxi dress with huge bell sleeves that overwhelmed her slight frame. The getup was a strange choice for the notoriously scandalous star -- in more ways than one.
While Cyrus managed to keep her tongue in her mouth for the red carpet, she just couldn't resist her signature pose when she posted a photo of herself on Instagram before the awards show.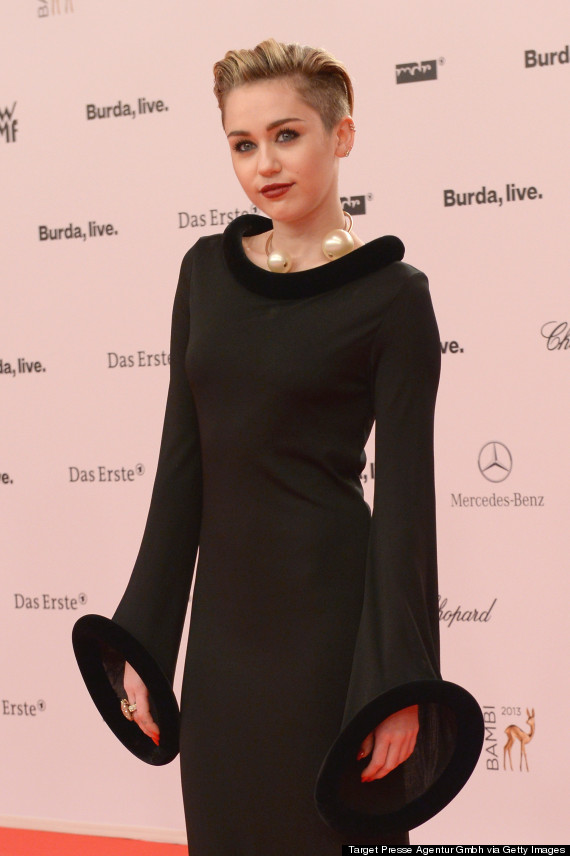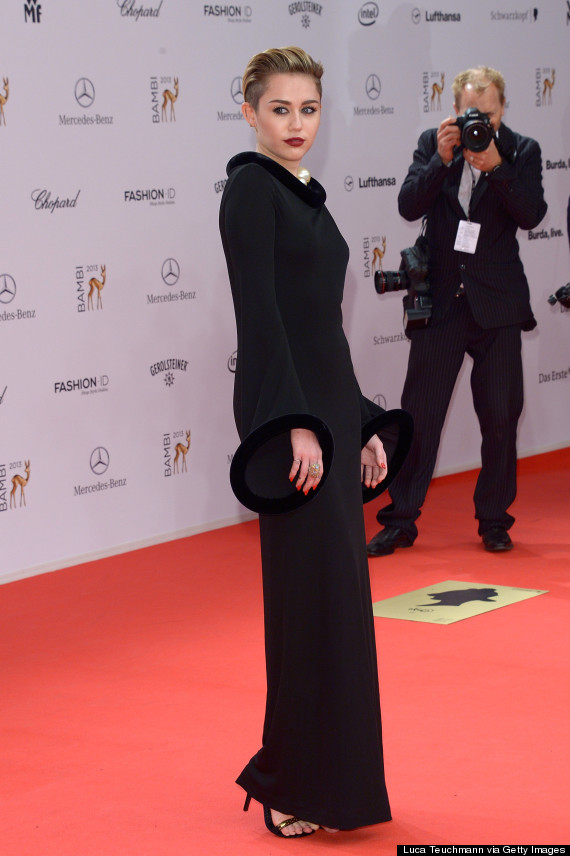 BEFORE YOU GO
PHOTO GALLERY
Miley Cyrus' Transformation