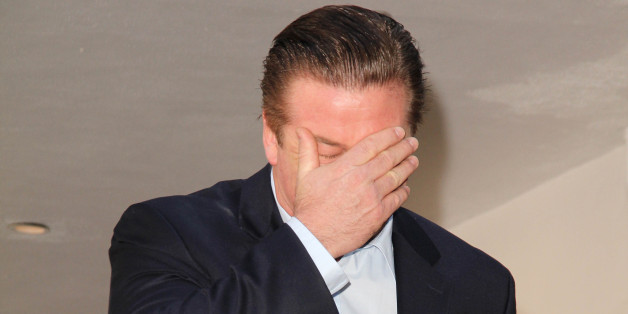 After coming under fire yesterday for allegedly calling a paparazzi a "c**ksucking fag," Alec Baldwin publicly stepped out today with his (assumably) gay hairdresser in an uncomfortable public relations move.
In a video that can viewed on TMZ, Baldwin stages a 30-second paparazzi photo opportunity where he asks his hairdresser, "Do you think I'm a homophobe?"
His hairdresser responds, "Yes! Big time," though it's evident that he's joking.
This isn't the first time Baldwin has faced a PR nightmare for anti-gay language in the past, having called a Daily Mail writer a "toxic little queen" during a Twitter rant earlier this year.
The "30 Rock" star is also catching flak from other celebrities for yesterday's incident, with Anderson Cooper taking to Twitter to slam Baldwin's actions.
Do you think about Baldwin's attempt to redeem himself was successful, or just a painfully obvious use of the "I have a gay friend" card?
BEFORE YOU GO
PHOTO GALLERY
Anti-Gay Celebrity Statements