It's Thanksgiving on "Beauty and the Beast."
In "Guess Who's Coming to Dinner," the Monday, Nov. 18 episode, Cat (Kristine Kreuk) decides Vincent (Jay Ryan) should spend Thanksgiving with her dad (Ted Whittall) after Vincent finds his life endangered. There, while over mashed potatoes, Cat and Vincent can get information on Vincent's missions.
But the dinner doesn't go according to plan when Gabe (Sendhil Ramamurthy) and Tori (Amber Skye Noyes) join the festivities. Feelings and secrets will be exposed. Meanwhile, J.T. (Austin Basis) and Tess (Nina Lisandrello) are in for a surprise while they celebrate Thanksgiving together. Take a look at the exclusive photo below.
Jeff Renfroe directed "Guess Who's Coming to Dinner" and Wendy Straker Hauser penned the script.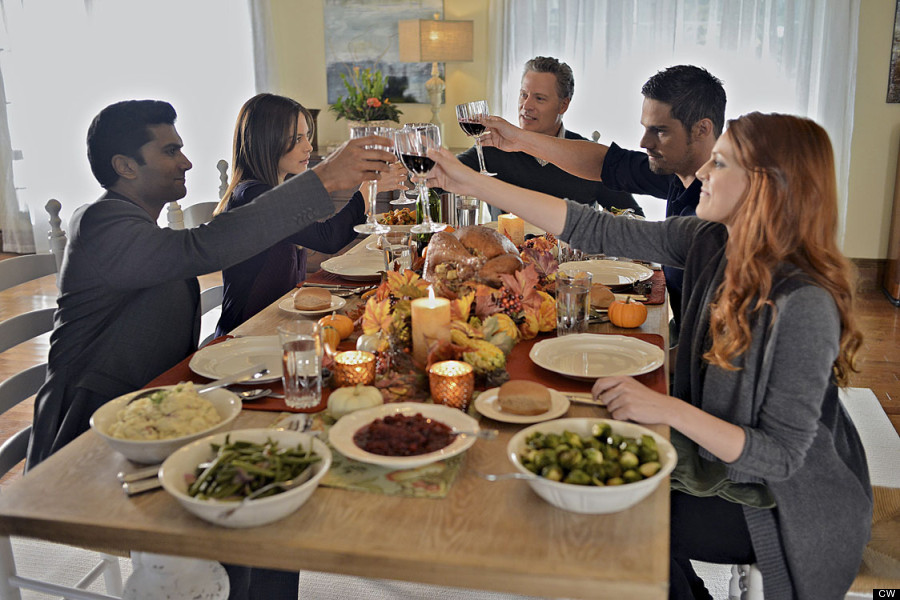 "Beauty and the Beast" airs Mondays, 9 p.m. EST on The CW.
PHOTO GALLERY
Critics Picks 2013-2014