Though many looks left us in awe this week, the gold star for best-dressed definitely belongs toAllison Williams. The "Girls" actress understands how to make classic pieces work to her advantage, and she made us totally rethink white dress shirts.
Check out our picks for best-dressed and let us what you think.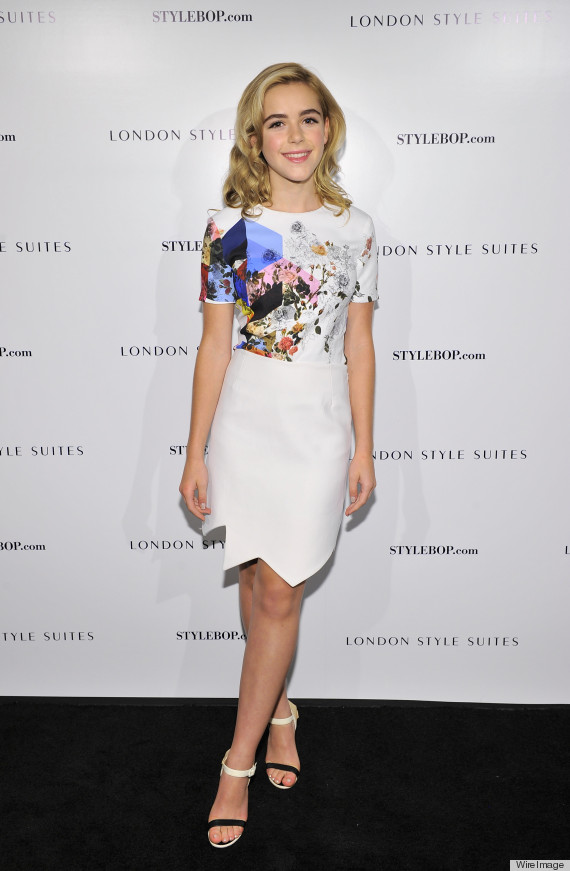 Seriously, how is the "Mad Men" star only 14 years old? She always kills it on the red carpet, and this white look is no exception. The asymmetrical hemline is a nice detail, while the geometric print on her shirt keeps her ensemble age appropriate.
Naomie Harris in Vivienne Westwood Gold Label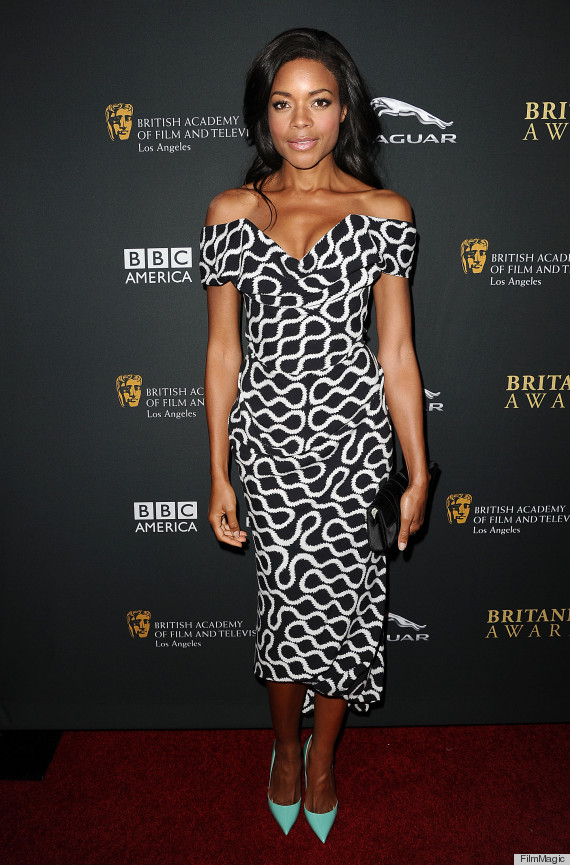 A print on the red carpet can be tricky to pull off if it's not the right color or the right size. But this graphic black and white pattern is doing wonders for the actress. The cut of the dress, the off-the-shoulder neckline and the darting is extremely figure-flattering, and her choice of turquoise pumps makes the outfit that much more exciting.
Rose Byrne in Jonathan Saunders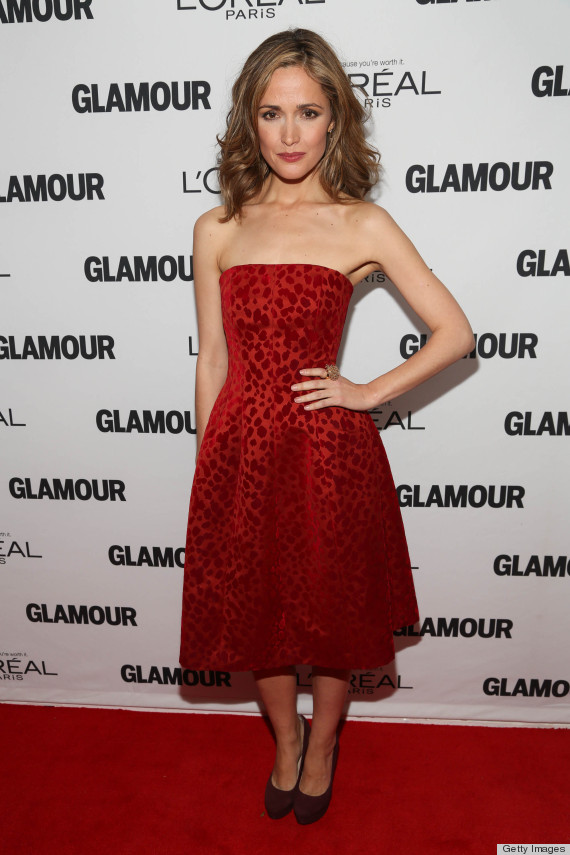 This dress is so simple, yet so beautiful. The Australian actress found a great color and silhouette for her body.
Jessica Biel in Christian Dior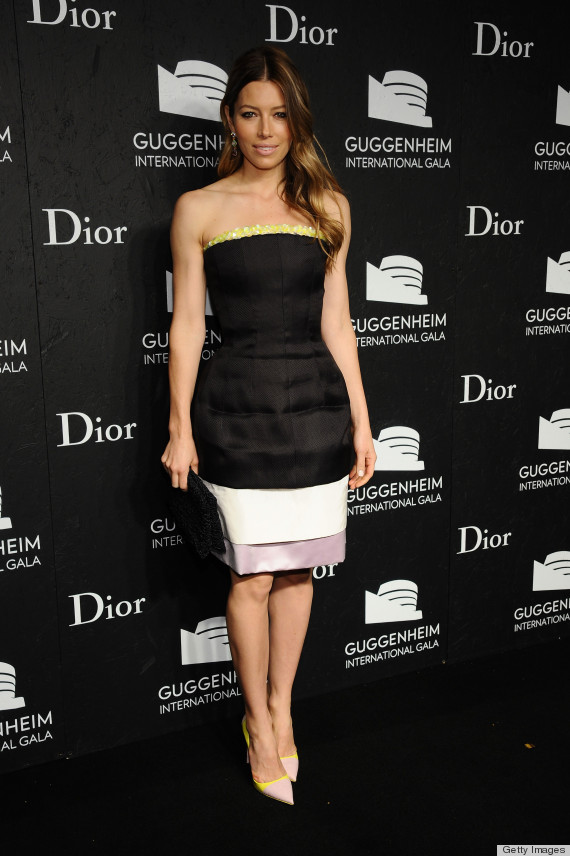 This is a great LBD with a twist. The yellow embroidery and white and lilac panels made this a nice dress to transition into cooler weather. We also love that she matched the yellow detail in her shoes to her outfit.
Allison Williams in Misha Nonoo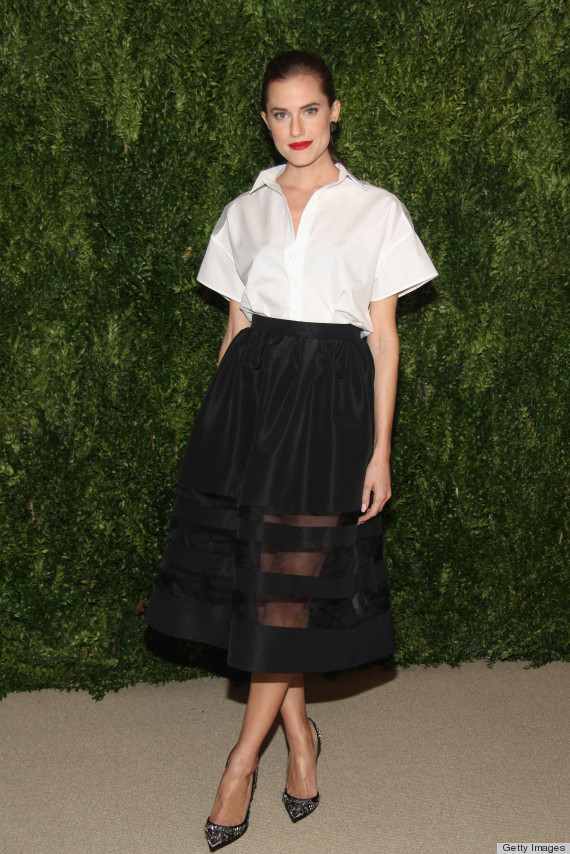 This outfit is spectacular on every level. First of all, the oversized button-up shirt paired with that black silk faille dirndl skirt is genius -- so simple, yet so elegant. And her beauty look is spot on, too. Her slicked-back hair and red lipstick are the perfect compliment to her effortless ensemble.
Zoe Saldana in Calvin Klein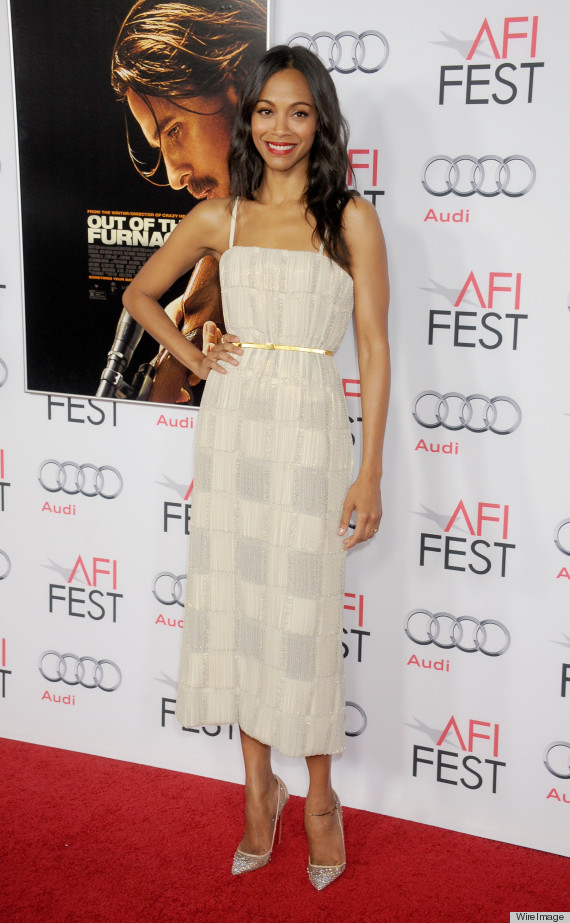 Saldana's dress may have been simple and clean, but it definitely wasn't boring. The grid pattern on the dress added a bit of visual interest, while her gold belt, red lipstick and sparkly pumps took the look from ordinary to extraordinary.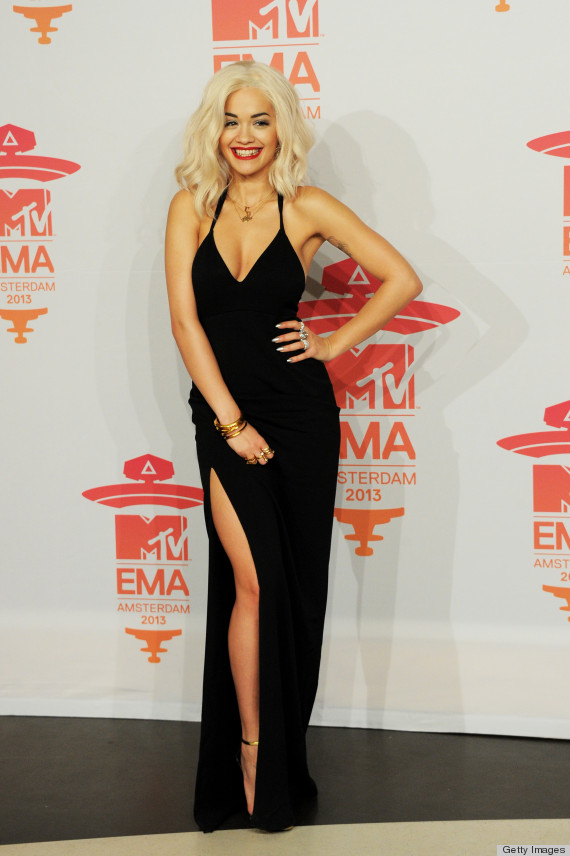 We couldn't be more pleased to see Rita Ora on the best-dressed list this week -- it's about time. The singer finally pared back her look and went with a classic, long black dress, simple makeup and sultry waves. This is the Rita Ora we want to see more of.
Natalie Portman in Christian Dior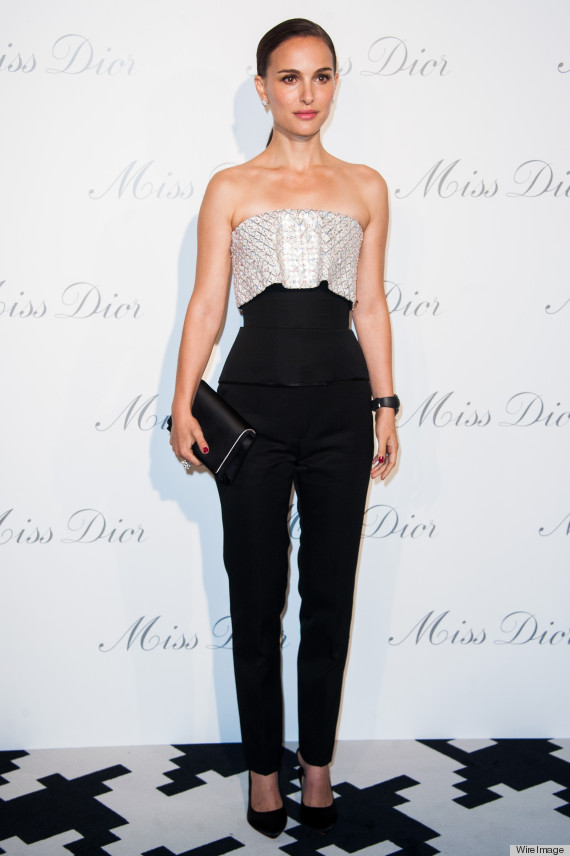 When you wear a jumpsuit, the fit needs to be perfect. And here, Portman made it clear that this one was tailored to fit her body exactly. The fold-over top gives the look dimension, while the bodice fits right against her ribcage, showcasing her curves.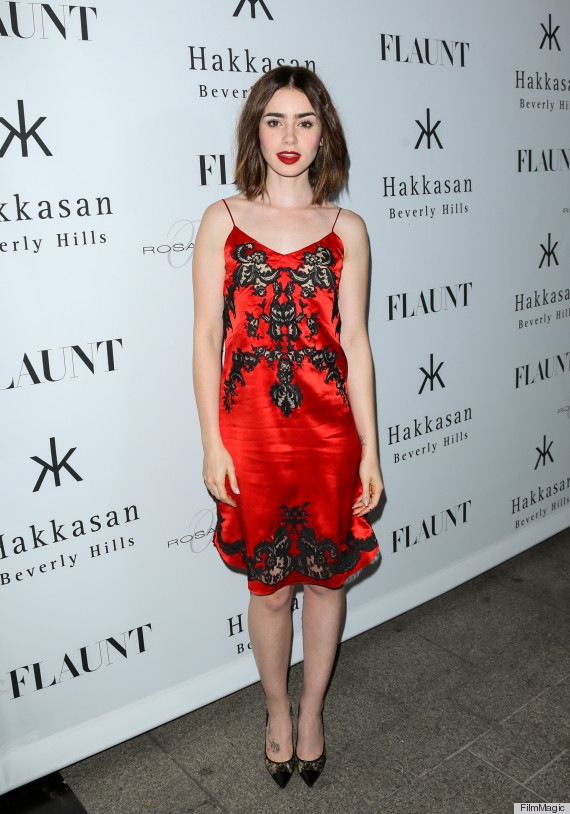 It's not news that slip dresses are having a moment right now, but the challenge is making them look appropriate for the outside world (and not like lingerie that wandered out of the bedroom). Here, Collins opted for a red silk dress with lace detailing, and she made the outfit very glamorous with red lipstick and intricate pumps.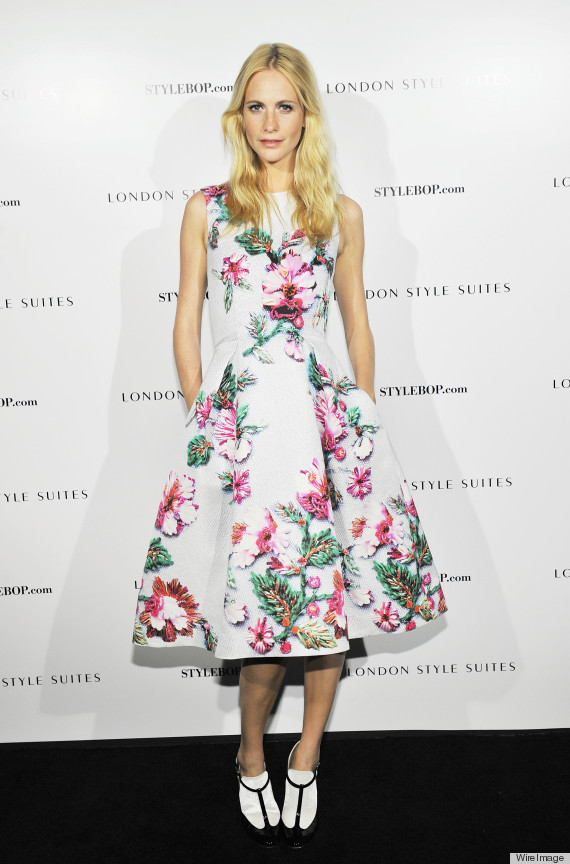 We'll admit that Poppy's dress is a little summery for this time of year, but the photo was taken in Los Angeles, so we'll give her a pass. The cut of this frock is what makes it so successful. It is fitted up top and flares out to a midi-length that is so flattering on the tall socialite. We are also in love with her Valentino ankle booties.
More celebs who made the best-dressed list:
PHOTO GALLERY
Best-Dressed List: Fall 2013