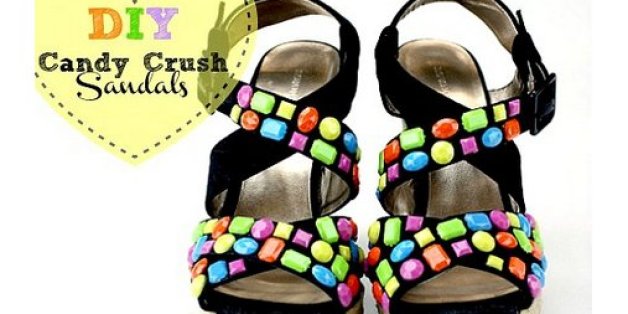 Odds are you play Candy Crush. Everyone plays Candy Crush. The only reason you're reading this is because you have time to waste before your new batch of lives arrives.
The PS4 may have just launched, but a year after Candy Crush's first release, the app is still dominating. Here's some proof that Candy Crush is really and truly taking over the world, including many details provided by the makers of Candy Crush:
1. It has more than 500 million downloads*
That's more downloads than people in the U.S.
2. One in every 23 Facebook users in the world plays it*
To put that in perspective, Facebook has 1.19 billion active monthly users, making that about 5 million Facebook users.
3. People are getting addicted. Like seriously addicted.
Candycrush has quickly taken over my life. I now understand the struggle of addiction and I owe an apology for judging heroin addicts

— Eric (@The_Francbro) November 15, 2013
4. People are making Candy Crush-themed items of clothing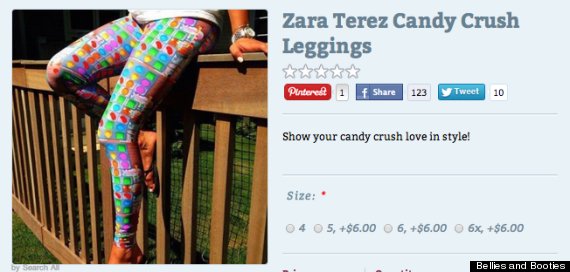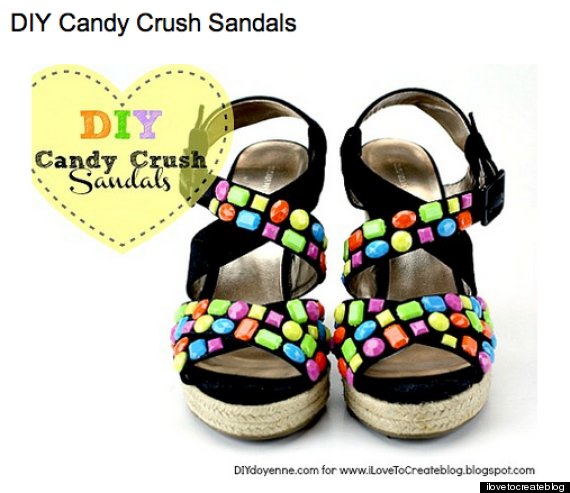 5. Candy Crush filed for a secret IPO
King.com, the company that makes the game, reportedly filed to go public in September, even though its most successful game hadn't even been around for a year yet.
6. There are enough Tweets about Candy Crush to fill 4,500 novels*
What nobody really knows is that I stay at home every night sobbing because I can't pass the next level in candy crush

— Kendra (@kennyswaglord) October 12, 2013
so I come in my room to see a note from my mom......😂😂😂 candy crush has got to her pic.twitter.com/DfDrSpqRmn

— • (@bredawwg) November 5, 2013
I seriously need CCA.. Candy crush anonymous. This is getting insane.

— Tiffany Ann. (@Tiffany_P15) November 15, 2013
7. It's been one of the top 3 highest-grossing iPhone apps for more than 8 months
Candy Crush has also been the top-grossing iPhone app since Sept. 5, 2013, according to App Annie.
8. People spend almost $900,000 a day on this game
People actually spending their hard-earned money on Candy Crush. Damn you, Candy Crush!
9. People are making Candy Crush cakes
Candy Crush cake, yum! pic.twitter.com/fU8mWlYwIt

— Best Inventions (@Funinventions) November 15, 2013
And it's done! Our fondant comeback cake, a Candy Crush cake. A chocolate fudge cake with Nutella filling. :) pic.twitter.com/JRhSazJeDj

— Wadough's Cupcakes (@wadoughs) November 2, 2013
10. You can buy actual Candy Crush candies
The company that makes the game makes these official candies based on the game.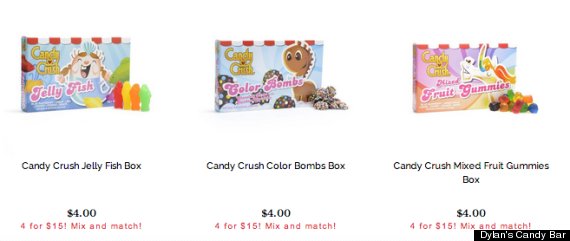 11. It brings people together
Whenever I see someone playing Candy Crush on the subway, especially at rush hour, I feel they are a kindred spirit.

— Rebecca Hiscott (@rebeccahiscott) November 15, 2013
You hear the Candy Crush music playing through her headphones on the subway. You glance at her phone — level 115. Is it love? Yes.

— Stefan Becket (@stefanjbecket) July 25, 2013
12. People were Candy Crush for Halloween
Share your Halloween photos w me. Katie this is awesome RT @katiecrecion "@curtis_stone love a glue gun! Candy Crush pic.twitter.com/Ky6CyIYtIG"

— Chef Curtis Stone (@curtis_stone) October 28, 2013
Lolinggg at the fact my parents dressed up as Candy Crush for this Halloween party. pic.twitter.com/TY9uOedcQs

— Mia Zervigon (@Miaazee) October 27, 2013
I really feel like my Halloween costume was underappreciated. #candycrush #halloween pic.twitter.com/2XQVe5sWXA

— Jamie Lynn (@jamiestarlynn) November 7, 2013
Note: *Indicates data provided by King.com, the maker of Candy Crush Saga