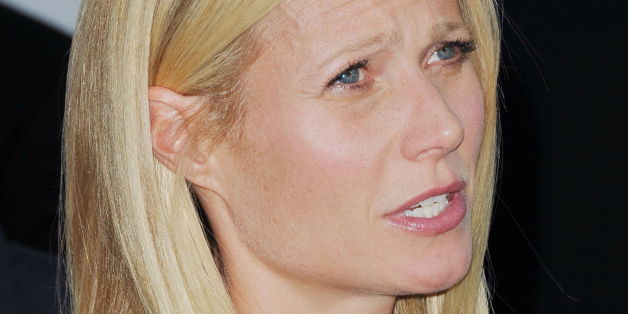 Gwyneth Paltrow was allegedly told to land a movie role that would require her to gain weight -- in order to change her public persona during her ongoing feud with Vanity Fair.
RadarOnline.com is reporting that Paltrow is under pressure to "do something big and turn the tide of heavily negative publicity" that has befallen her.
"It looks like she will have to undergo either some weight gain for a role that wins her Bridget Jones-style sympathy or perhaps do a play on Broadway or in London that will allow her to reconnect with her core fans," a supposed source told Radar. "She knows there's a problem, and is focused on fixing it. She's completely lost the public's sympathy with her 'little miss perfect' image."
Um ... okay?
While we aren't so sure the Oscar winner's camp is suggesting anything along those lines, it's certainly possible she's less than thrilled with the publicity surrounding Vanity Fair's supposed "epic takedown" piece.
Paltrow's issues with Vanity Fair surfaced in September when the New York Times reported she urged friends to ignore any requests for comment and suggested they boycott the famous mag, which is planning on running a cover story on her soon. The 41-year-old was asked to cooperate herself, but declined, according to the New York Post.
The Post later reported that V.F. has been trying to get dirt on her friendship (and possible affair) with billionaire Jeff Soffer, who is now married to Elle Macpherson.
Last week, her rep insisted that the whole situation is one big misunderstanding.
"This supposed feud is blown complete out of proportion," he told E! News. "The V.F. story that they wrote and may or may not run is not a takedown at all. Gwyneth did not participate because we were not promoting anything for the month they wanted to run the story, which was October. She never asked anyone to boycott the [Vanity Fair Oscar] party, she just asked her friends not to give quotes about her."
A rep for the actress could not be immediately reached for comment.
UPDATE: Paltrow's rep, Stephen Huvane, responded to The Huffington Post's request for comment Friday afternoon saying: "That is completely absurd and beyond ridiculous. Clearly the item was made up."
BEFORE YOU GO
PHOTO GALLERY
Kim Kardashian Through The Years