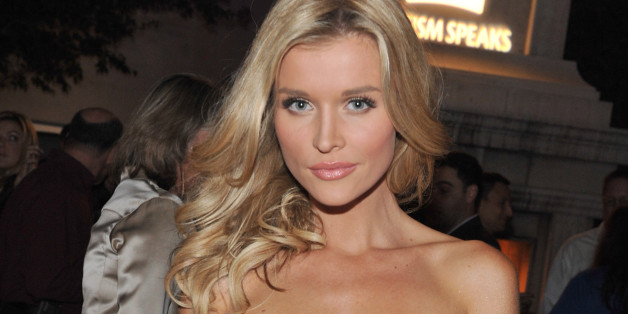 "The Real Housewives of Miami" cast member Joanna Krupa might be a successful model and TV star today, but as a young 20-something trying to break into the fashion business, she battled an eating disorder and laxative use.
"I gained weight and struggled to lose it quickly in order to pursue my dreams of being a model," Krupa told People magazine. "Being 20 years old, I had no idea how to lose weight fast and laxatives were an easy way out."
When the 34-year-old Poland native first moved to Los Angeles, she struggled to get work in the modeling biz, according to Star magazine. That professional letdown led to depression and eating issues.
"While I was never diagnosed with anorexia or bulimia at the time, I've learned that starving myself and bingeing means I had both. I was in deep trouble," she told Star. She also used laxatives "every day — I was an addict."
The dangerous laxative habit ultimately took a toll on her health.
"I had to keep taking more and more to make them work, and if I didn't take them, I couldn't go to the bathroom," she said, per an excerpt from Bravo. "It started to show in my face and body. I was dry and dehydrated, and it made my skin wrinkled and my hair crunchy, and I had no energy. I came to L.A. outgoing and healthy, and now my need to be thin had ruined me."
These days, the newlywed does CrossFit and turns to workouts on the beach to stay fit. She appears to be feeling healthy, happy and blessed.
"Thank God I didn't hurt myself and stopped," she told People.
BEFORE YOU GO
PHOTO GALLERY
The Real Housewives