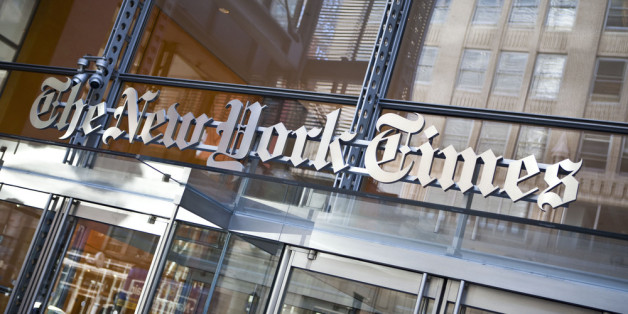 The New York Times editorial board stuck up for its colleagues across the pond on Friday, in an editorial titled "British Press Freedom Under Threat."
The severe pressures facing the British media, especially the Guardian, have been in the headlines for months.
The Times wrote that Prime Minister David Cameron--who has openly threatened newspapers with legal action if they publish further classified material--was challenging Britain's "long tradition of a free, inquisitive press." After reeling off a list of some of the recent actions of the UK against the media, it concluded:
These alarming developments threaten the ability of British journalists to do their jobs effectively. Britain's press has long lacked the freedoms enjoyed by American newspapers. Now it appears they are less free from government interference than journalists in Germany, where Der Spiegel has published material from the Snowden leaks without incurring government bullying.

The global debate now taking place about intelligence agencies collecting information on the phone calls, emails and Internet use of private citizens owes much to The Guardian's intrepid journalism. In a free society, the price for printing uncomfortable truths should not be parliamentary and criminal inquisition.
Read the full editorial here.