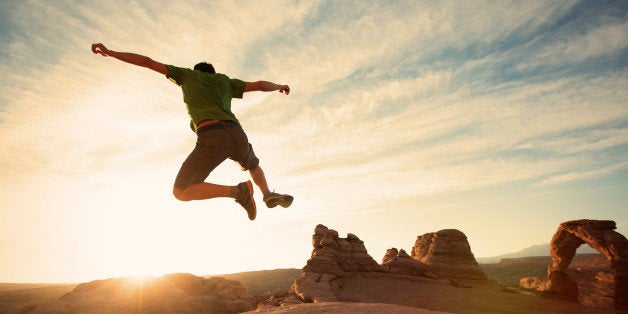 Quit your job and travel the world. So much easier said than done.
Sure, there are signs that clue you in, but how do you know when you're ready? The final straw, that defining moment you decide to leave behind life as you know it and face uncertainty, all for the desire to explore the big, unknown world that's calling your name.
There's no clear-cut answer, unfortunately, but a recent Reddit thread brought up the question and here's what a few Reddit users had to say:
PotentialCheetah:
I went to Bolivia and Peru for a few weeks and enjoyed my time there so much that I didn't really have any option but to quit the office job! Currently 7 months down, 1 to go. No regrets at all :)
Agiumage:
"Hey [boss' name] - how about instead of eating lunch here at the office with the team, I go to the gym and try to get healthier?"
"Yeah, I don't think that's a good idea."
30 days later I was in Costa Rica.
CurlyTemple:
I had a four week return flight and only this much time away from work. In the last three days of my trip a scuba shop in Panama said they saw talent in me and asked me to stay and do an apprenticeship. It was the hardest decision I ever made to call my boss to say I wouldn't be there on Monday, but also the best thing I've ever done.
Are you ready to leave the rat race and take a leap of faith? Here's how two professionals did it: