Holy mother of all caves.
We thought we'd never top our love and awe for Vietnam's crazy cool Son Doong cave.
But oh, we were wrong. Here's our new current favorite: Reed Flute Cave.
Located outside downtown Guillin (which is in China's Guangxi Zhuang Autonomous Region), the cave has been an area attraction for some 1,200 years (there are roughly 70 inscriptions in the cave thanks to folks from the Tang Dynasty way back when).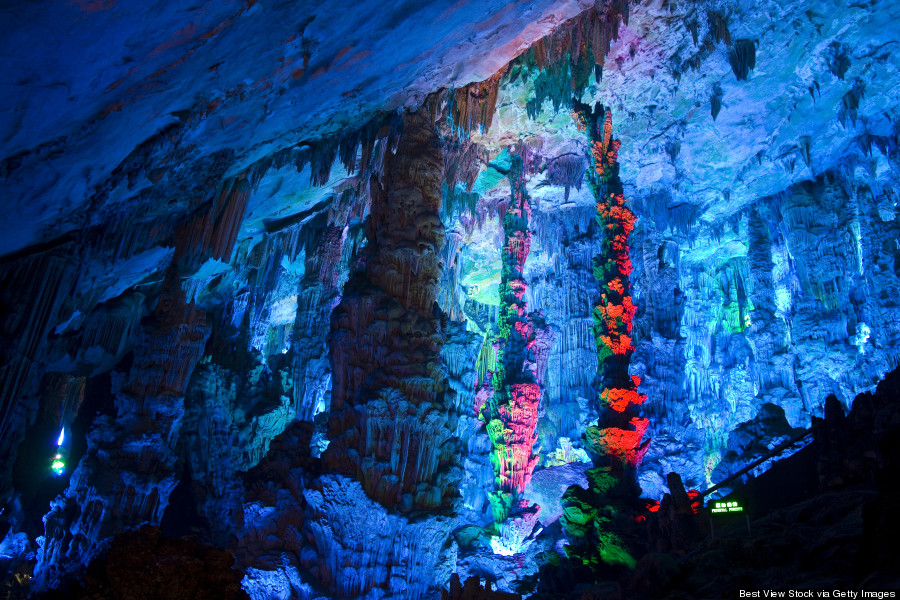 While it pales in comparison to Son Doong cave, and others (it's about 787 feet long, whereas Son Doong is 5.5 miles long), the cave has beautiful stalagmites, stalactites and rock pillars in wacky shapes (people say one even looks like the Statue of Liberty). It's lit up all fancy, too, adding to the ridiculously cool allusion.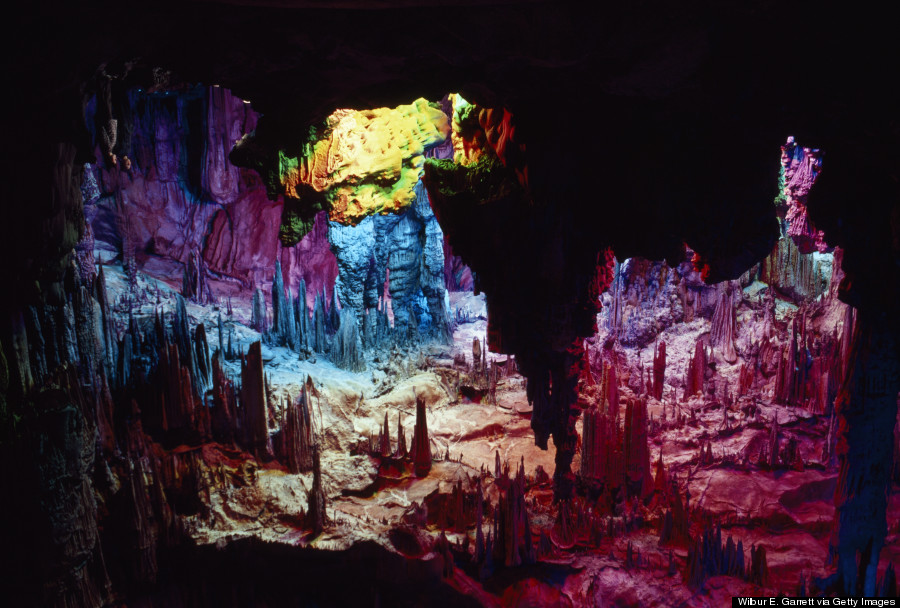 One grotto can reportedly hold up to 1,000 people.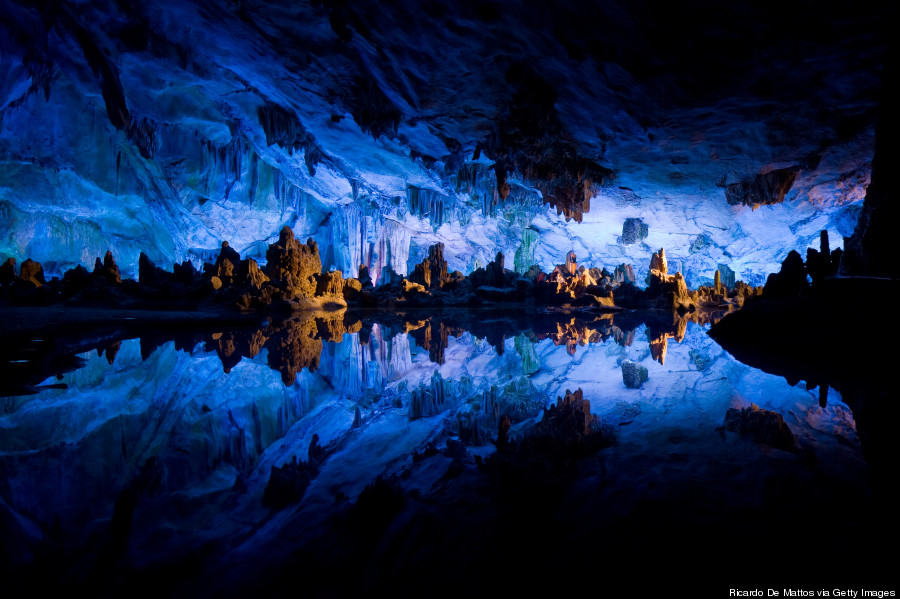 Though the cave was seemingly forgotten, it was found again in the 1940s by refugees fleeing Japanese troops.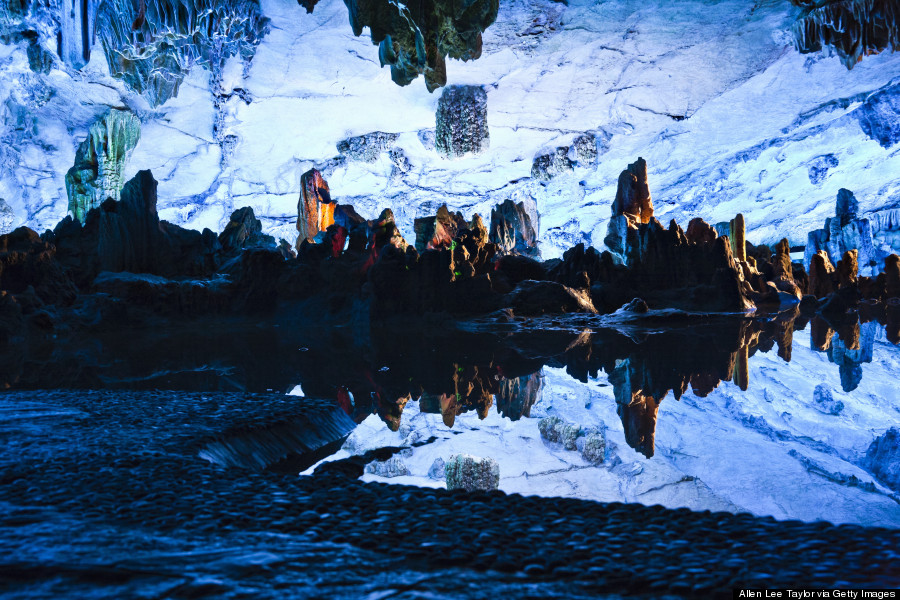 The cave was reopened in 1962 and is now nicknamed the "Palace of Natural Arts." Today, tourists spend anywhere between 1 and 3 hours inside.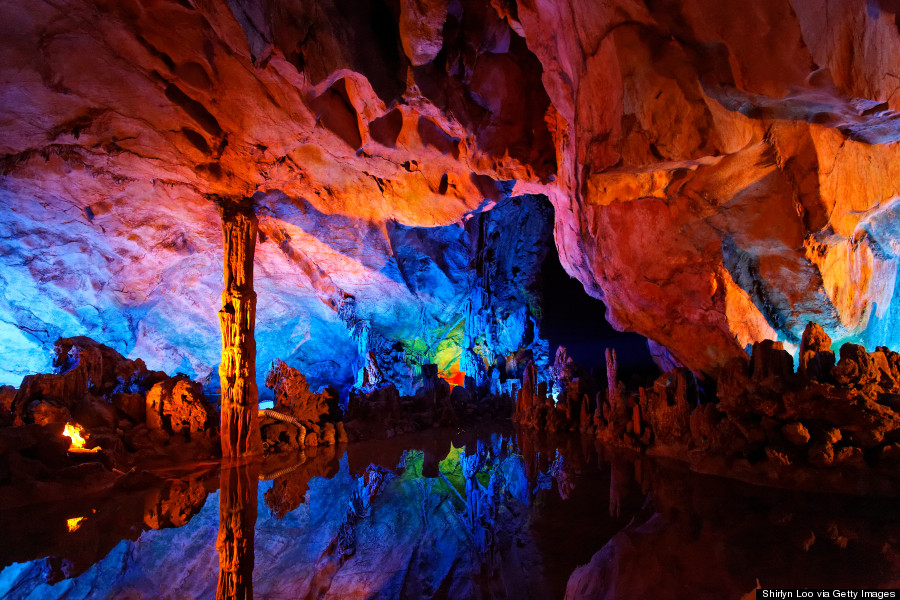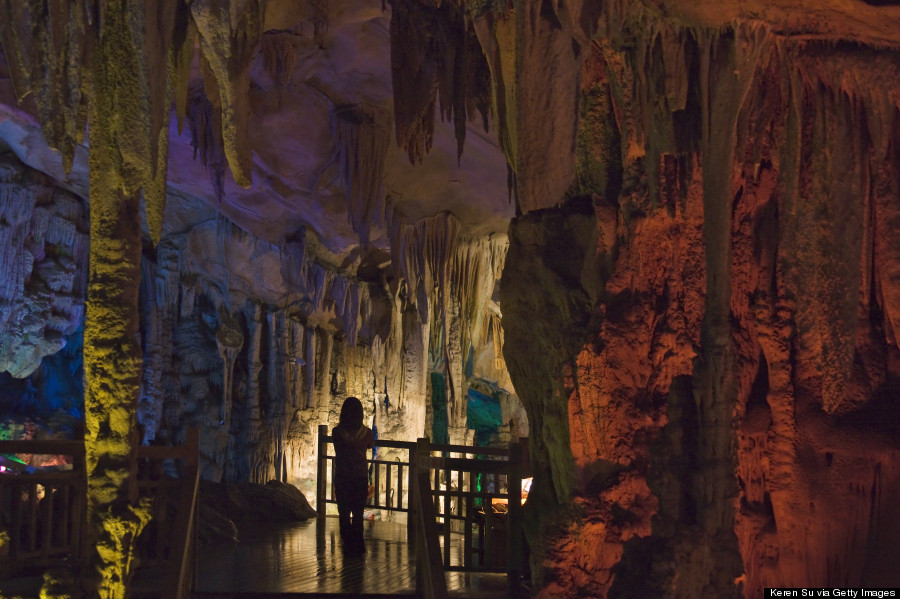 BEFORE YOU GO
PHOTO GALLERY
Cave Hotels