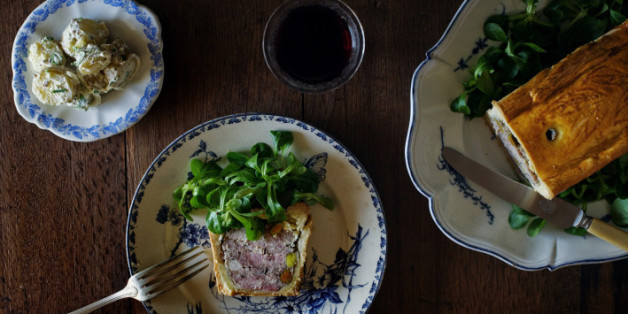 To a lot of people, veal is a four letter word (technically it is a four-letter word to all of us, but you know what we mean, so don't be difficult). For years, many people have avoided veal because of its (admittedly deserved) stigma for being an unusually cruel way to raise cattle. We're not here to jump into that particular debate today -- because we're hungry, and it will be long -- but we do have some good news: humanely-raised veal absolutely exists these days, and that is the kind of veal you should seek out. Once the brutal practices of crating and confining calves get removed from the equation, eating veal is really no different from eating lamb.
Once you have found your humanely-raised veal, we can promise you are in for a treat. Pinker and more full of flavor than commercially-produced veal, you'll want to find recipes for this stuff that highlights its subtle flavor and incredibly tender texture. Actually don't worry about it, we already found those veal recipes for you. You won't find any veal parmigiana or veal marsala on this list -- you can find those anywhere. Here, we've rounded-up some old-world techniques that are meant to make the most of your veal. If we missed your favorite, let us know what it is in the comments!
PHOTO GALLERY
Veal Recipes
Want to read more from HuffPost Taste? Follow us on Twitter, Facebook, Pinterest and Tumblr.