Nothing quite compares to the power of a photograph to communicate the goings on in the world, captured in the thick of things. Ranging from the serious to the silly, these photos offer peeks into various events around the world this week.
1. An Iranian Muslim Shiite man impersonated the role of an enemy of Prophet Mohammed's grandson Imam Hussein, in the annual religious performance of 'Taazieh.'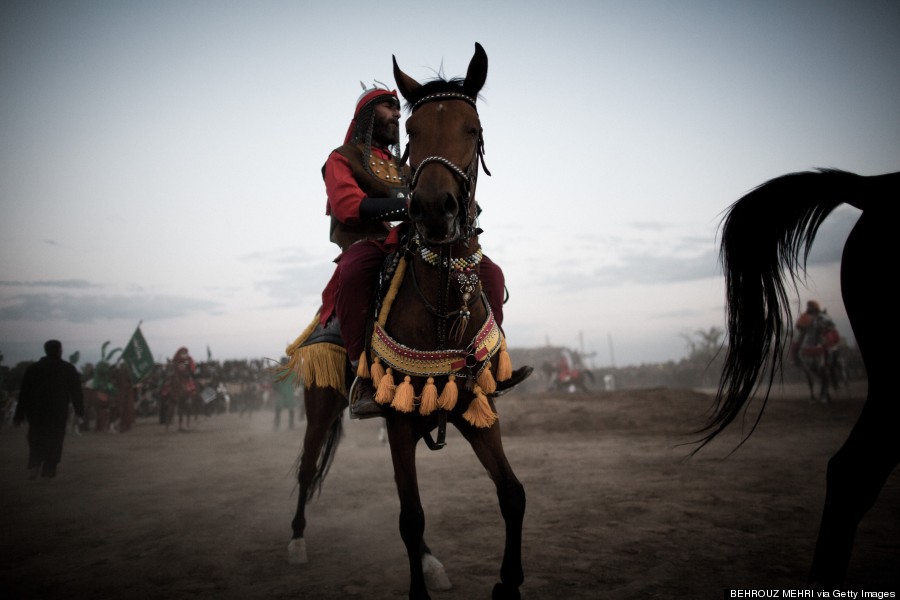 Behrouz Mehri/AFP/Getty Images
2. A rebel fighter held his position in a damaged building during clashes with Syrian government forces in the northeastern city of Deir Ezzor.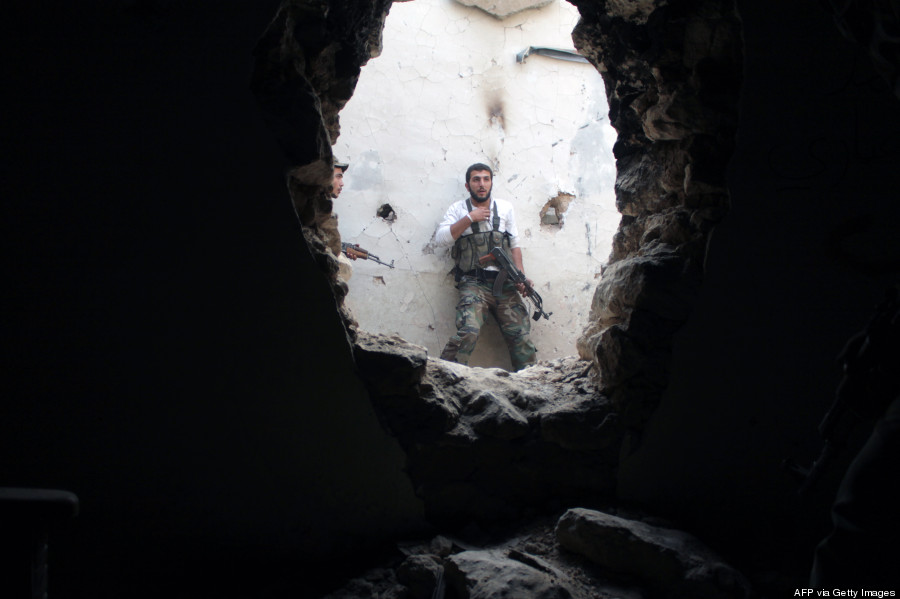 Ahmad Aboud/AFP/Getty Images
3. Cars, furniture and entire structures were flung like toys in the force of Typhoon Haiyan, which struck the Philippines late last week and caused over 3,000 deaths.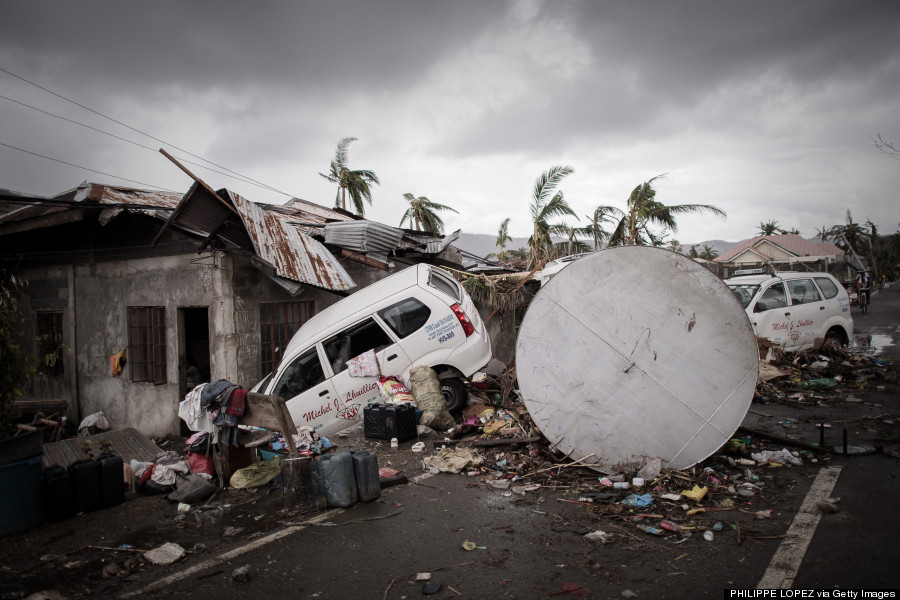 Philippe Lopez/AFP/Getty Images
4. An Indian youth fed seagulls at the Sangam, the confluence of the rivers Ganges, Yamuna and the mythical Saraswathi, in Allahabad.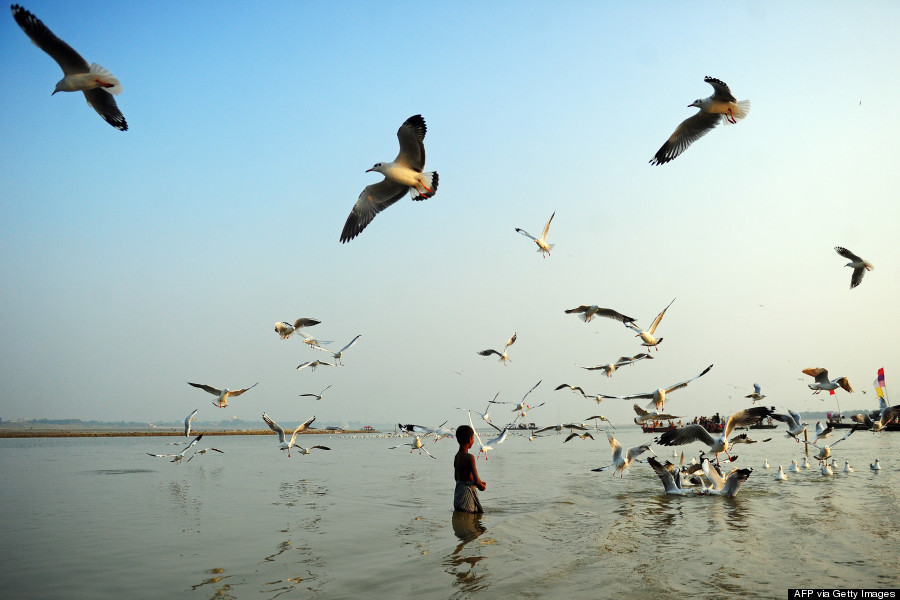 Sanjay Kanojia/AFP/Getty Images
5. As council debates a motion to strip Toronto Mayor Rob Ford of power earlier this week, hundreds gathered outside to call for the Mayor to resign in Nathan Phillips Square at City Hall in Toronto.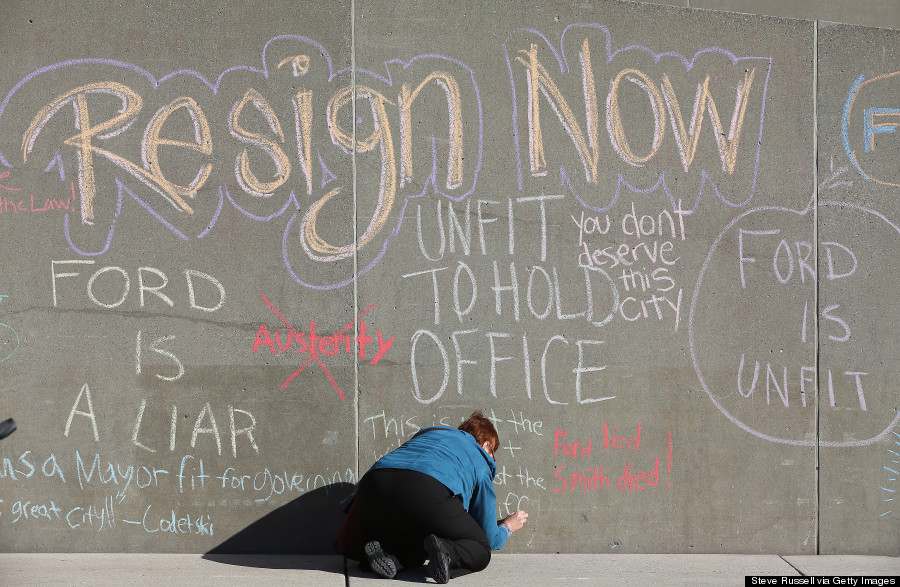 Steve Russell/Toronto Star via Getty Images
6. Izz ad-Din al-Qassam Brigades, the military wing of Hamas, held a military parade on the 1st anniversary of Israel's attack on Gaza on November 14, 2012.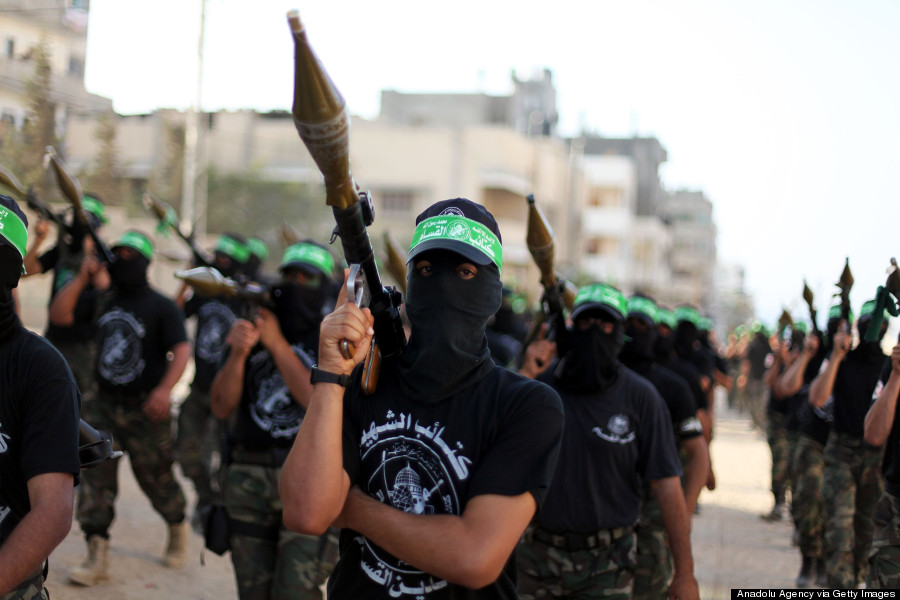 Mustafa Hassona/Anadolu Agency/Getty Images
7. Shiite worshipers beat themselves at the shrine of Imam Abbas to commemorate the Muslim holiday Ashura.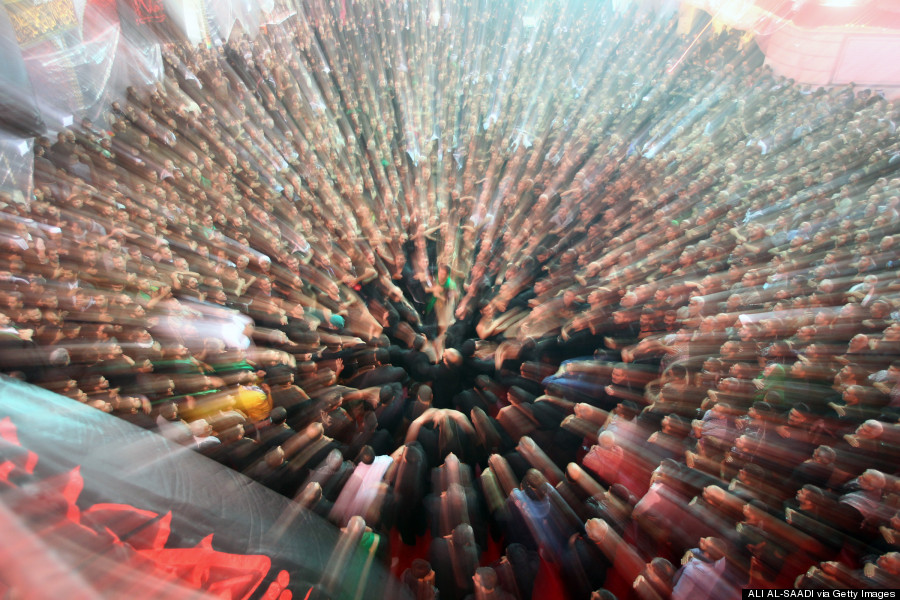 Ali Al-Saadi/AFP/Getty Images
8. A man posed for pictures next to a mural by Lithuanian artist Ernest Zacharevic which depicted a Lego thief armed with a knife and a member of the Malaysian authorities with handcuffs, in a southern Malaysian town. Authorities later white-washed the wall.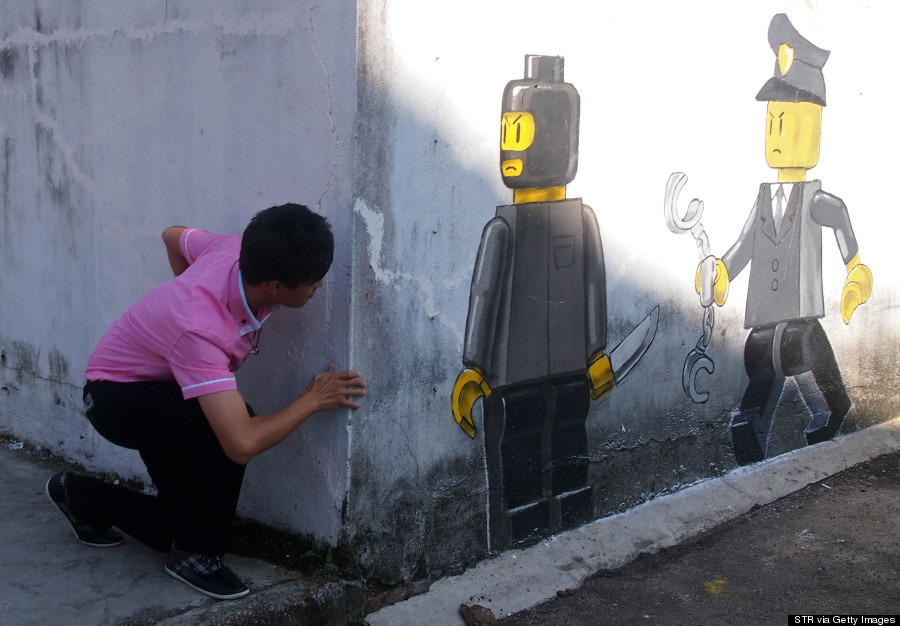 STR/AFP/Getty Images
9. Indian schoolgirls participated in a traditional dance to commemorate 124th birth anniversary of India's late first prime minister Jawahar Lal Nehru.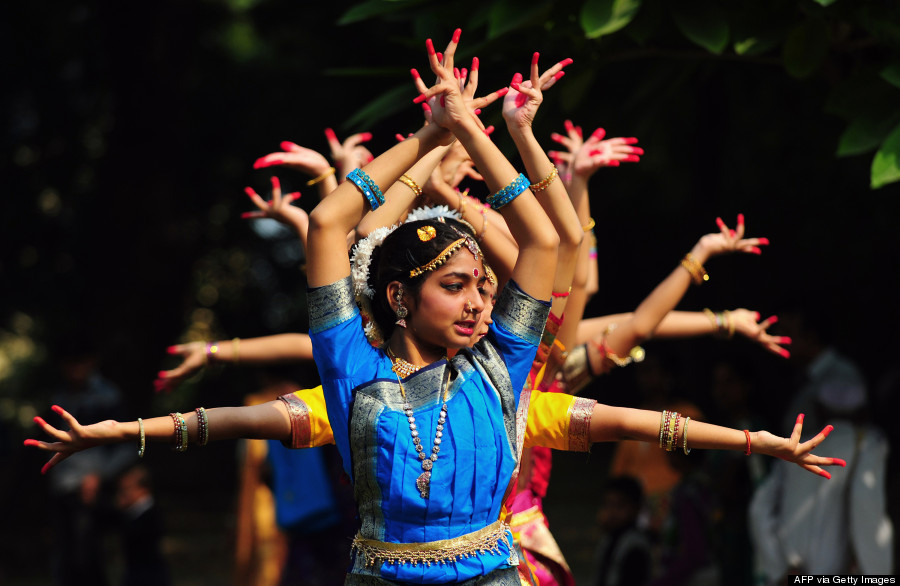 Sanjay Kanojia/AFP/Getty Images
10. Bengal tiger cubs suckled at the zoo in Asuncion. The cubs were born in captivity on November 9 after their mothers were seized from a circus attempting to travel to Argentina without sanitary permits.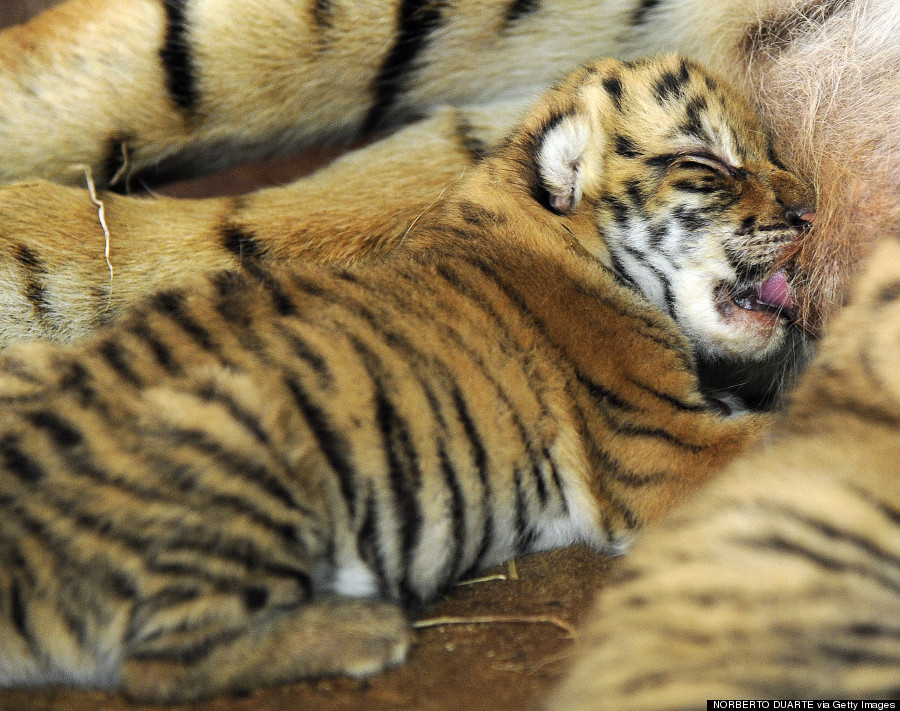 Norberto Duarte/AFP/Getty Images