On this week's worst-dressed list, many stars struggled to make white work. Jennifer Lawrence fumbled in a loose gown, while Rooney Mara's dress was too fashion-forward.
Though many celebs disappointed us this week, we were most upset by the Victoria's Secret Angels who wore disappointing outfits to the annual Victoria's Secret Fashion Show after-party. Alessandra Ambrosio sported a bizarre red leather dress and Candice Swanepoel needed to tone down her risqué look. Ladies, maybe you should just stick to lingerie?
Check out our picks for worst-dressed of the week and let us know if you agree.
Candice Swanepoel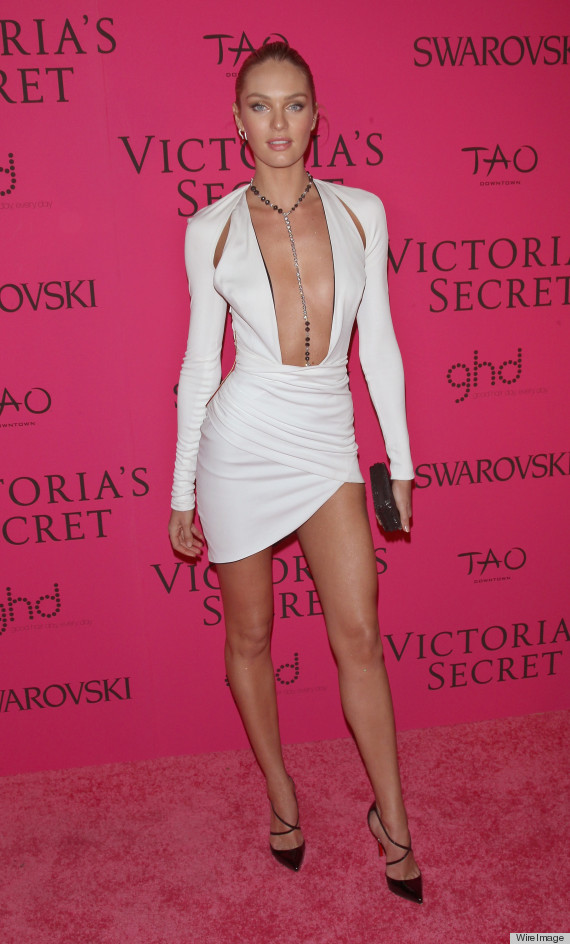 We understand that the model has a rocking bod, but there is no need to show it off all at once. Her dress is too severe and so is her updo. She should have ditched the body chain, let down her hair and lengthened the hemline on her frock for a more successful outfit.
Alessandra Ambrosio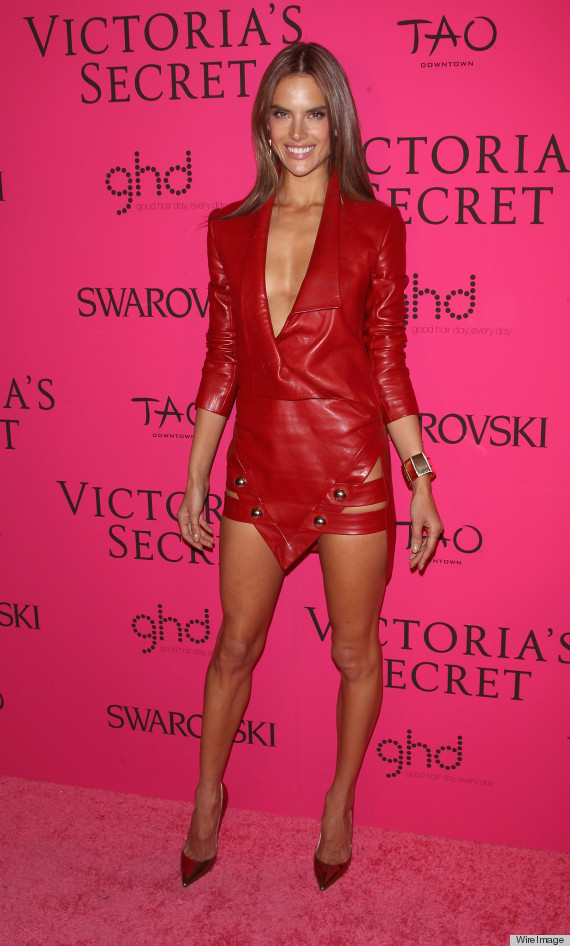 Red leather can be extremely sexy, but not here. Though we don't mind the top half of the model's outfit, it's the bottom half we are having serious issues with. The leather strips near her crotch seem a little S&M for the red carpet, as does that studded triangle detail.
Jennifer Lawrence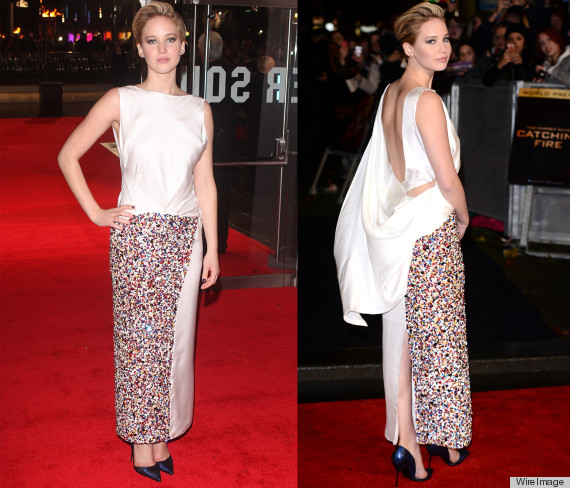 While the whole world is up in arms about her Lawernce's pixie cut, we are up in arms over this dress. The loose white material isn't so bad, however, the large amounts of draping material on the back of her dress is. This gown might have worked had it been all white, but the wide panel of multi-colored embellishment is throwing us off.
Suki Waterhouse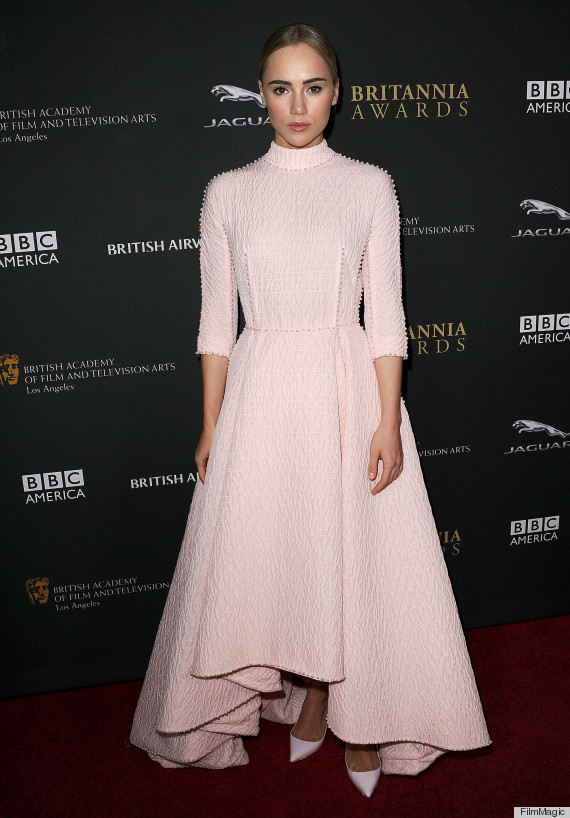 We are obsessed with light pink right now, but this is not the right way to wear it. The actress desperately needs to show some skin, as this gown looks matronly otherwise. Had she gone for a sleeveless dress, or a lower neckline, this ensemble would be a winner.
Sigourney Weaver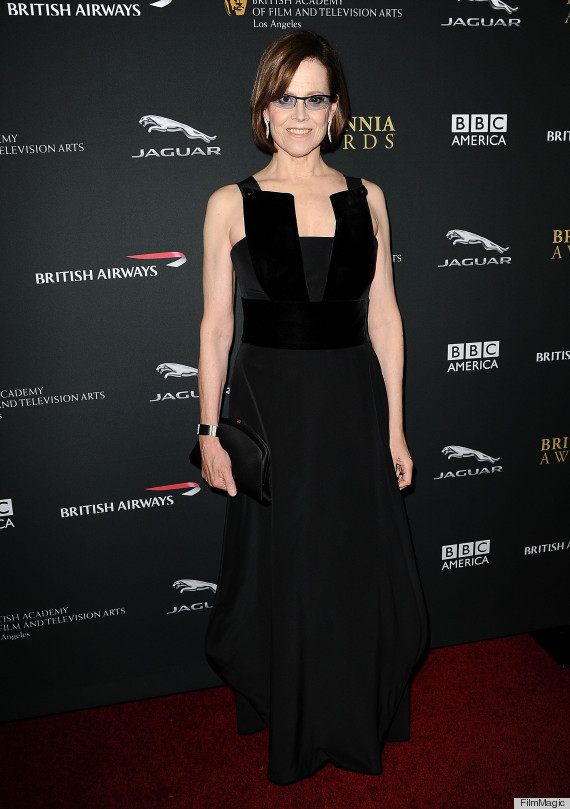 Weaver's dress could have been a little more flattering (perhaps had she gone with a slimmer fitting skirt), but it's the drab accessories that ruin this look. We can barely see her black clutch as it's blending in with her gown.
Rooney Mara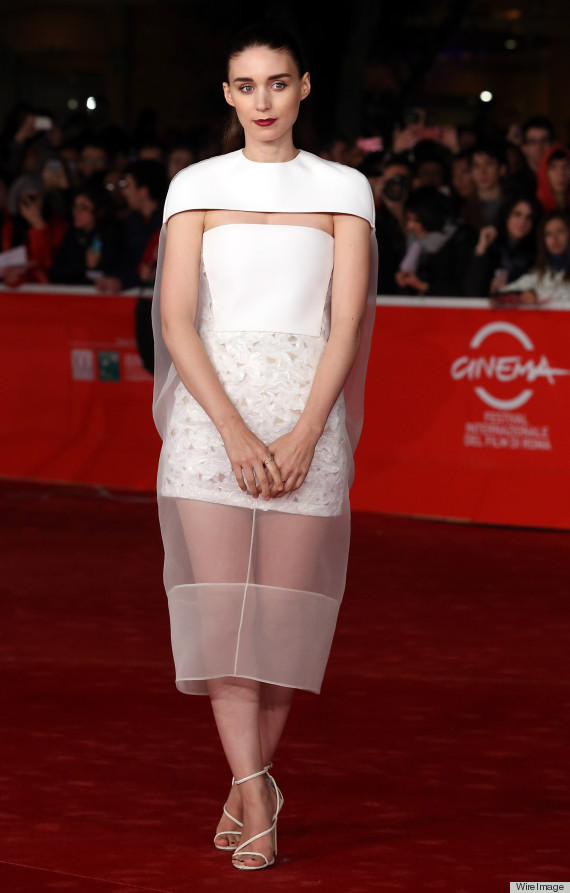 If "The Jetsons" designed evening gowns, this is what they might look like. Though we applaud Mara for taking a fashion risk, this one is a little out there. The sheer panel at the bottom of her dress combined with the weird shoulder piece is muddling what could have been a gorgeous little white dress.
Ashanti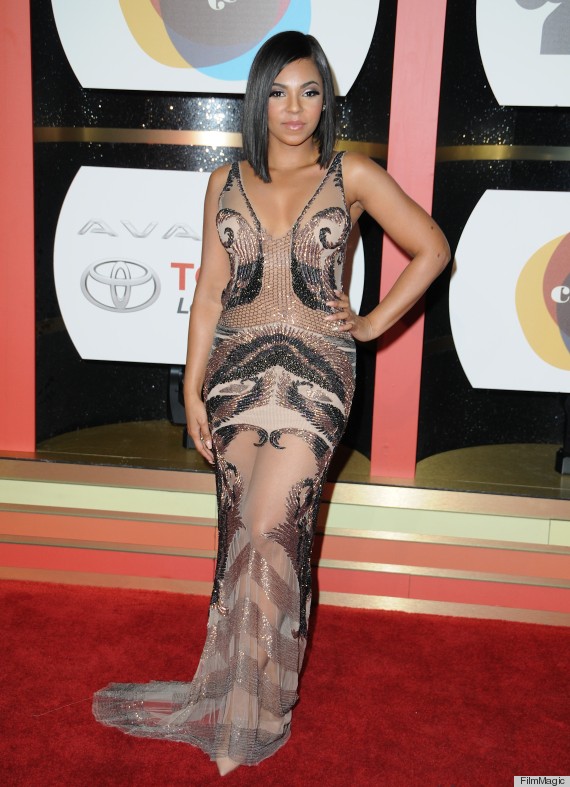 We're sick of the sheer trend. This is way too distracting, especially with the weird pattern that is barely hiding what needs to be hidden.
Elle Fanning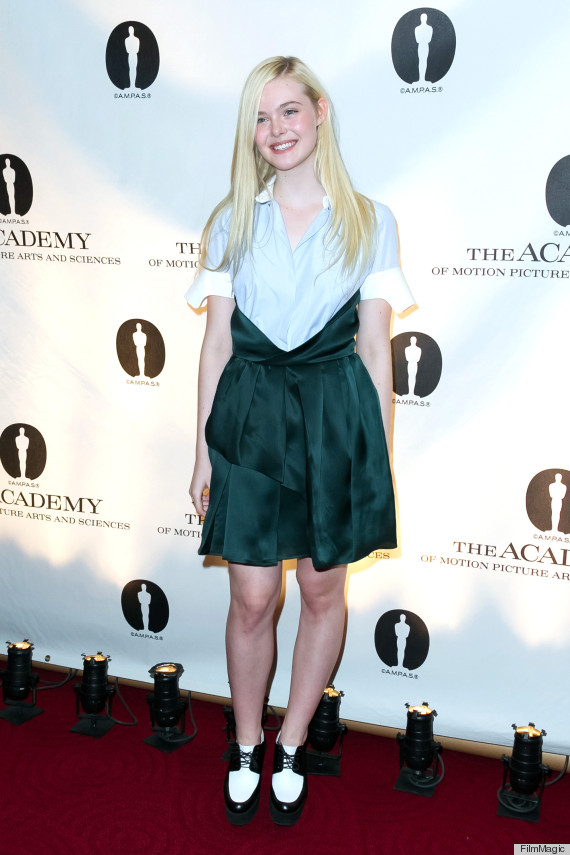 Fanning is usually one of our red carpet favorites, but not this week. It looks like she is wearing a dress over a button-down shirt that's bunched up around her waist. Her shoes are too chunky for the outfit, and we wish she had put a little more effort into her 'do.
Elizabeth Olsen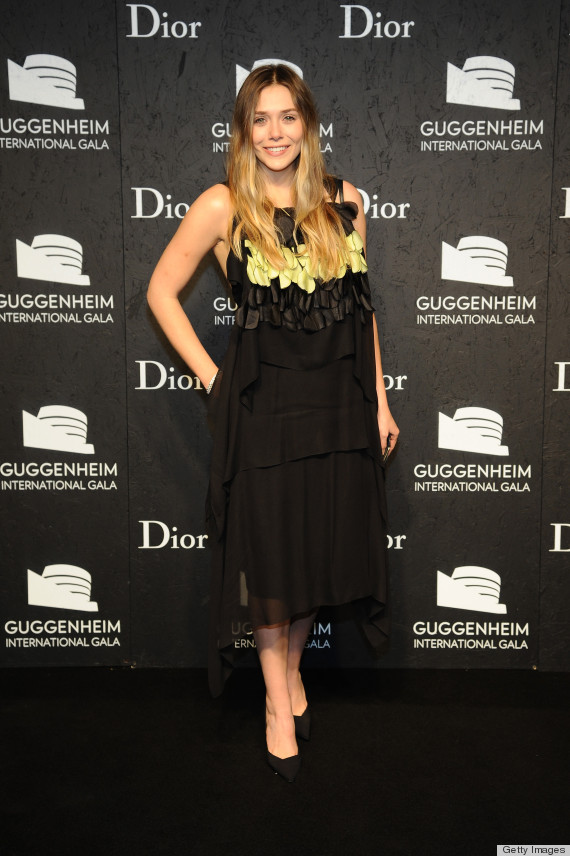 This black sack-of-a-dress is simply hanging off of Olsen. And the citrus and black panels around her chest aren't helping to give her any kind of shape.
Kelly Rowland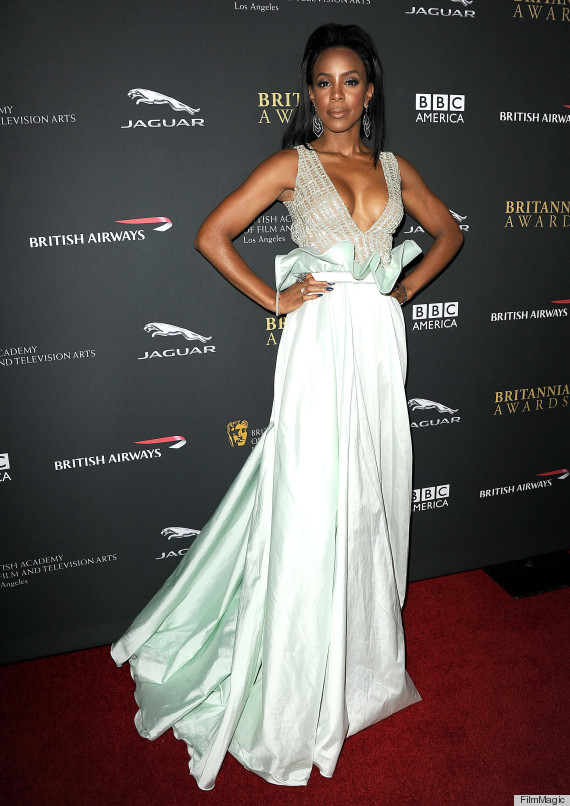 The ruffle at her waist line is making the singer's gown look costumey, while the full skirt looks a lot like a duvet cover.
Katy Perry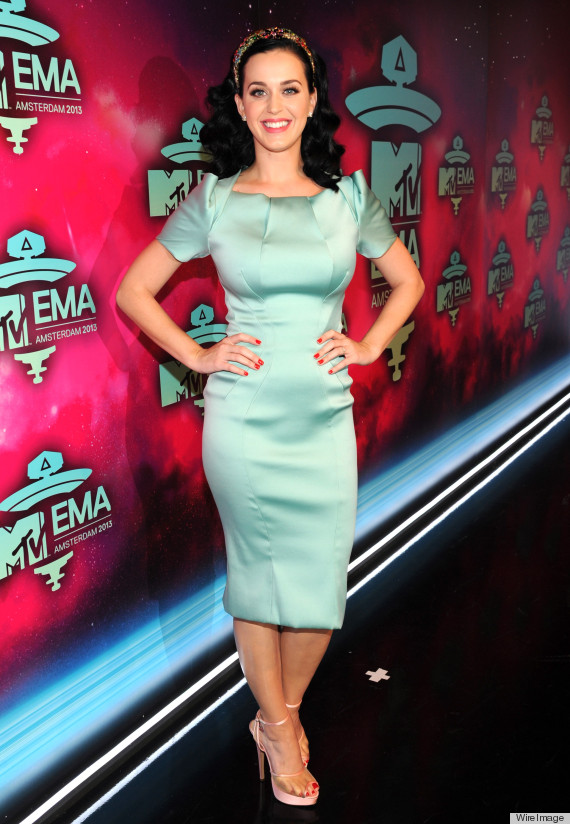 We're not sure whether it's the color or the material of this dress that's so ruining the look -- maybe it's both. The sheen on the gown and the seafoam hue make the "Roar" singer look like "The Little Mermaid," and the ruching on the shoulders is bizarre.
Lena Dunham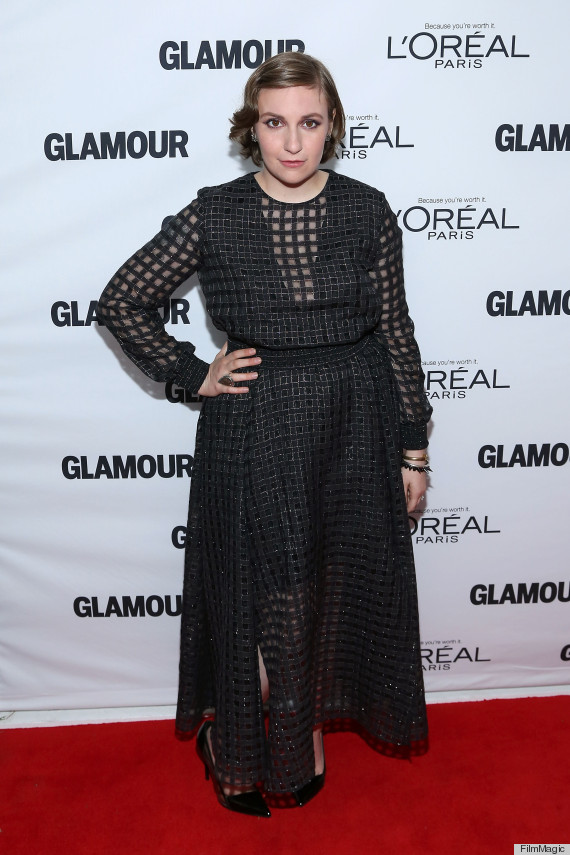 We really wish Dunham had picked a black dress with a more flattering fit. It's far too droopy in the bust area, making her look bigger than she is, while the cinched-in waist needs to be about half of an inch to one inch higher to hit at her narrowest spot. The length is also bad, as it's shortening her legs.
More stars who missed the mark:
PHOTO GALLERY
Worst-Dressed List: Fall 2013
Want more? Be sure to check out HuffPost Style on Twitter, Facebook, Tumblr, Pinterest and Instagram at @HuffPostStyle.