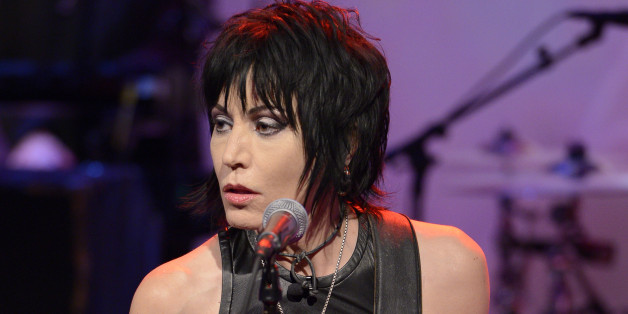 New York's Macy's Thanksgiving Day Parade is seeing quite the squabble as Joan Jett has been ousted from the parade's South Dakota float due to her vegetarian lifestyle, CNN reports.
According to the website, Jett's no-meat ways and involvement in the People for the Ethic Treatment of Animals group -- which "condemns factory farms and ranches" -- was enough for ranchers to protest her appearance on the float. Jett is also an outspoken PETA activist and has even recorded vegetarian testimonial PSAs for the group.
"I've decided to switch from South Dakota to another float because people's political agendas were getting in the way of what should be a purely entertainment driven event," Jett said in a statement Saturday. "I will remain focused on entertaining the millions of people watching, who will be celebrating a great American tradition."
Instead of representing the state that is "so heavily reliant on agriculture and livestock production," according to Jodie Anderson of the South Dakota Cattlemen's Association, Jett will be moved to a different float.
BEFORE YOU GO
PHOTO GALLERY
Celebrity Vegetarians