The glasses have come off and "The Big Bang Theory" star Melissa Rauch has shed her character's signature cardigans for, well, a lot less clothing in a new photo shoot for Maxim magazine.
The 33-year-old actress stripped down for the magazine in an S&M-inspired shoot that has her showing off a lot of skin. Rauch dons a glittering little black dress with a plunging neckline for one photo, and strikes a sexy pose in another rocking a dominatrix-inspired bra top and high-waisted skirt.
Rauch, whose voice sounds very different in real life from the high-pitched nasal one she uses on the hit CBS sitcom, tells the magazine, there's another big different between her and her character, Bernadette.
"I've actually never been [to the Cheesecake Factory]. However, I am similar to Bernadette in that we both spent some time waiting tables. I worked at a sports bar in New York City during college. It was before fantasy football was online, so people would come in with their notebooks. One time I spilled a pitcher of beer all over someone's fantasy notebook. It really f--ked up his draft."
Head over to Maxim to see more pics from the racy photo shoot, and pick up the magazine's December issue, on sale Nov. 17.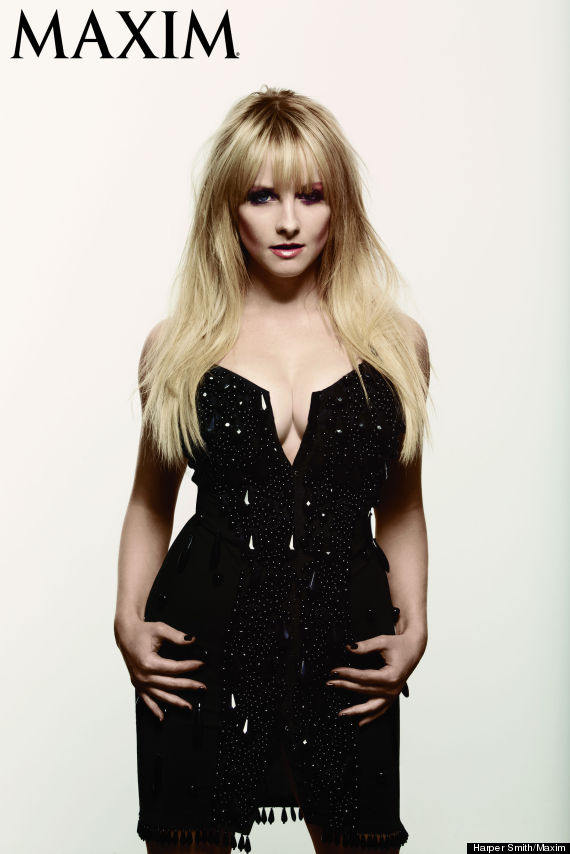 BEFORE YOU GO
PHOTO GALLERY
Celebrity Skin