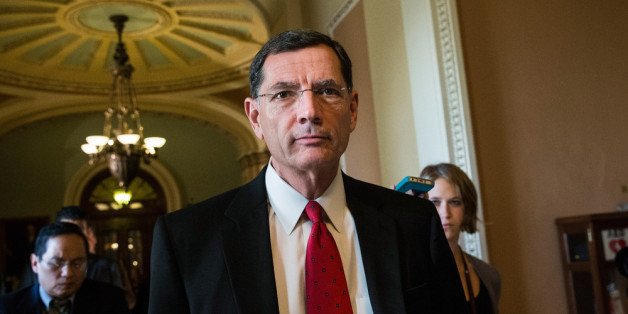 Sen. John Barrasso (R-Wy.) said the Obamacare website glitches are only "the tip of the iceberg" in what he considers a "failed" health care system during an interview with CNN's Candy Crowley on Sunday.
"This is not what the American people wanted," Barrasso said. "The president did not need to destroy a good health care system to try to make a better one, but that's what we have now."
Barrasso said President Barack Obama's proposed fix for canceled health plans is only a "political Band-Aid," a "false fix" that doesn't provide a permanent solution for people "hurt by [Obama's] policies."
The senator said the only way to get Americans affordable care is through a complete overhaul of the health care law.
"It's time to start over. This health care law is terribly flawed. It is broken; it has failed the American people," Barrasso said. "They're losing their insurance, they're losing their doctor. Their premiums are going up. I think there's going to be a massive taxpayer bailout needed just to deal with the impact of this health care law."
BEFORE YOU GO
PHOTO GALLERY
Politicians React To Obamacare Rollout