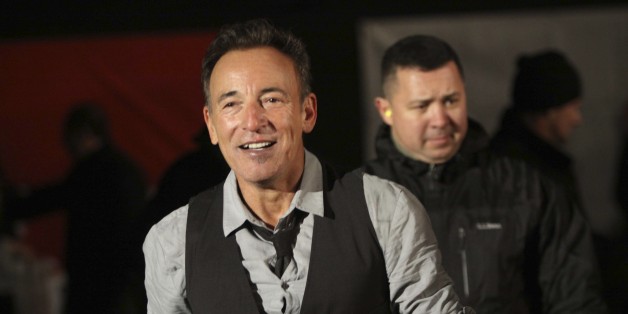 UPDATE: According to a "Rolling Stone" article, the song will most likely be released on Monday, Nov. 25. This date is based off of information on Sony Music Germany's website.
The original article continues below:
Bruce Springsteen's newest song could get released as early as Tuesday, this according to Consequence of Sound, which points to a Danish music site as the source of its information. (The site, WIMP, had no trace of Springsteen's purported new track on Monday morning.)
Called "High Hopes," the song has been recorded by Springsteen before. The track, which was originally released by The Havalinas, appeared on Springsteen's 1996 EP, "Blood Brothers.
That Springsteen has new music in the offing is far from a surprise. "I have stuff I'm working on that I'm very happy about," Springsteen said to Rolling Stone back in June of this year. "I hate to say, because I don't like to be wrong, but I have a lot of material. I still feel like I'm in the middle of the well."
For more on "High Hopes," head to Consequence of Sound.
BEFORE YOU GO
PHOTO GALLERY
Celebrity News & Photos