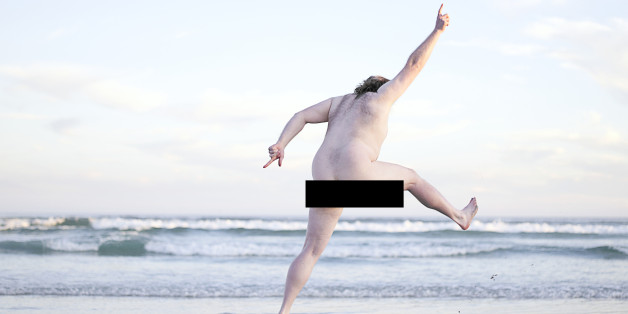 It sounds like a dream assignment, but the team hired by Google to hike all 825 miles of Florida's coastline says it was a more trying task than they expected. Especially the nude beaches.
The four men started their trek in late summer as part of an initiative by Google's Street View and Visit Florida. For the next four months, each person carried a 45-pound backpack equipped with cameras to capture and digitize 360-degree panoramas of Florida's beaches.
A tough assignment, given that high temperatures on Florida beaches in the summer regularly hit the 90s, but not unmanageable. Besides, they told the Miami Herald in an interview after they'd finished, they had a hidden motivator pushing them forward step after hot, sandy, step: Florida's nude beaches.
Alas, the team found Florida's nude beaches to be a touch less than titillating, and even downright traumatic, reports The Atlantic Cities.
Said Nelson Mongiovi, a Visit Florida project manager, to the Herald:
It was pretty hot and pretty hard going when we started in August. ... And some of the guys, I think, were keeping themselves going with the idea that, hey, soon we'll pass through some nude beaches. But when we reached the first one, one of the guys told me: 'The dream died yesterday.' ... It turns out most of the people who hang out on nude beaches should probably keep their clothes on.
The Google "Beach View" footage is expected to be available for public perusal sometime next year. As for the nudity, Will Seccombe, Visit Florida director, tells WCTV it will be blurred out, "just like the licenses plates on street cam for Google."
BEFORE YOU GO
PHOTO GALLERY
Strangest Google Street View Sightings