These days, technology seems to document every moment of a person's life. This was especially true last week when the final moments of Kirk Passmore's life were captured on camera in Hawaii.
The passionate big wave surfer was surfing an outer reef break called "Alligator Rock" on Oahu's North Shore when he took on an estimated 20-foot wave, one of the biggest of the day.
Nearby surfers and photographers watched as Passmore dropped down the steep face of the wave before falling over the front of his board and into the water. The top of the wave crashed over him and witnesses say he surfaced for a few moments before another wave washed through. It was the last time anyone has seen him alive.
(Scroll down to see photo and video.)
Passmore was not new to big wave surfing. His family describes him as an expert surfer who has surfed most of the well-known big wave locations including Oahu's Waimea Bay and Pipeline, Maverick's in Northern California and Puerto Escondido in Mexico.
Although Passmore was equipped with years of experience, pro surfer Jamie Sterling (who was surfing nearby when the incident occurred) says he could have taken more safety precautions.
"Nowadays there are flotation vests and other safety devises that we utilize," Sterling told Surfing Magazine. "When someone's unconscious and they're sinking, they need some flotation so we can find them."
Although extensive searches have been conducted in the area, Passmore has been missing since the day of the accident and is presumed drowned.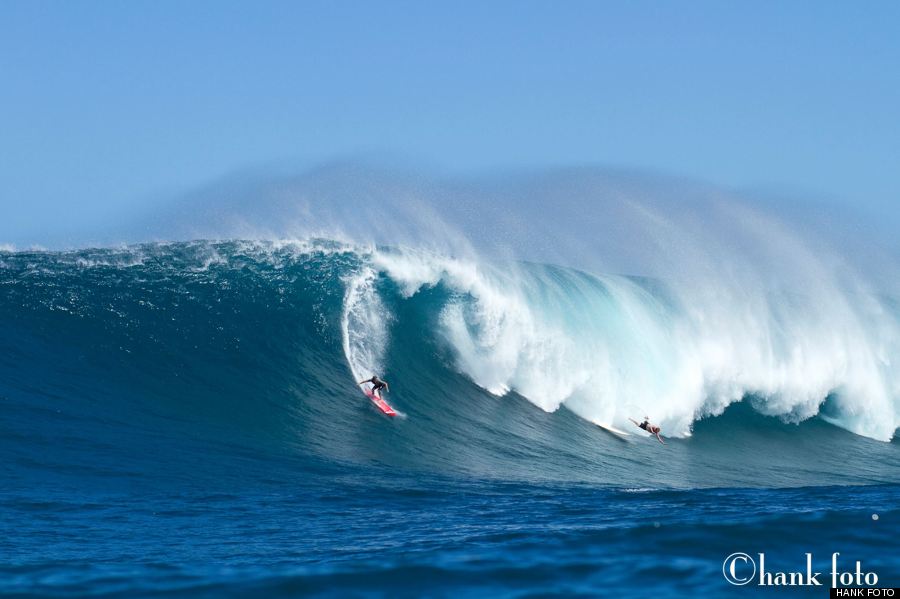 Video is credited to Larry Haynes of Fluid Vision Productions, Inc.
Photo is credited to HANK FOTO.
BEFORE YOU GO
PHOTO GALLERY
Dangerous Days