Europe's most active volcano erupted again late on Saturday, sending a tower of ash into the air.
Mount Etna, which is located on the island of Sicily, erupts occasionally -- mostly without causing much damage. The Associated Press notes that the last major eruption occurred in 1992.
This time around, no one was forced to evacuate and the stream of lava did not enter houses.
Although the eruption has been harmless so far, the images of the event are absolutely stunning and remind you of the incredible beauty and force of nature. Take a look below. In this photo taken on Saturday, Nov. 16, 2013, Mount Etna, Europe's most active volcano, spews lava during an eruption as seen from Acireale, near the Sicilian town of Catania, Italy. (AP Photo/Carmelo Imbesi) Mount Etna, as seen on Saturday, Nov. 16, 2013. (AP Photo/Carmelo Imbesi) Mount Etna, as seen on Saturday, Nov. 16, 2013. (AP Photo/Carmelo Imbesi) Mount Etna, as seen on Saturday, Nov. 16, 2013. (AP Photo/Carmelo Imbesi)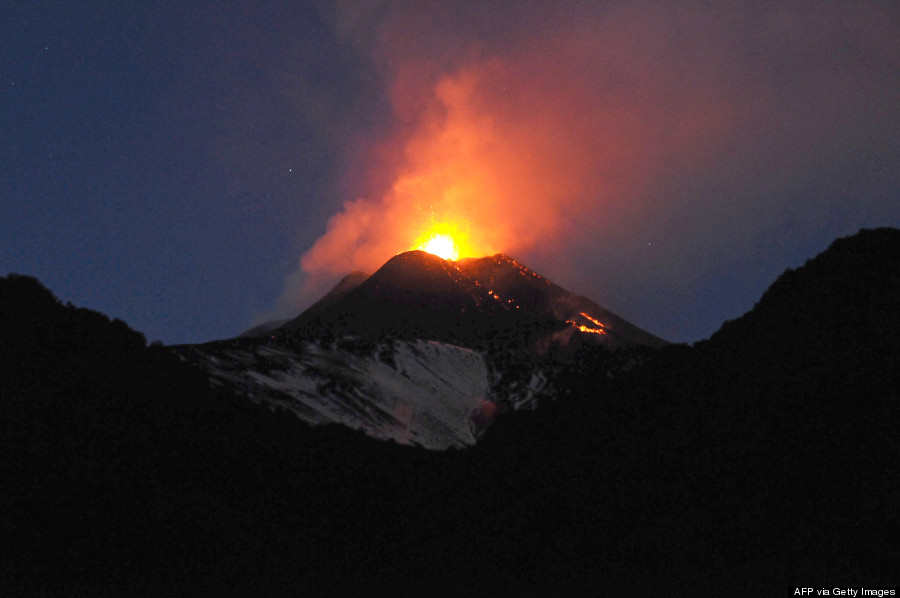 Lava flows from the Mount Etna volcano on the southern Italian island of Sicily near Catania on Nov. 17, 2013. Mount Etna is one of the most active volcanoes in the world and is in an almost constant state of activity. (Dario Azzaro/AFP/Getty Images)