The Smithsonian National Zoo's 15-week-old Sumatran tiger cubs, Sukacita and Bandar, made their public debut Monday and showed that two tiger cubs are even cuter than one.
Need photo proof? Okay, if you insist...
PHOTO GALLERY
National Zoo Tiger Cubs Debut
The cubs were cleared for the great outdoors after passing a swim test on Nov. 6; the boy-girl pair had to demonstrate they could keep their heads above water and make it safely back to shore.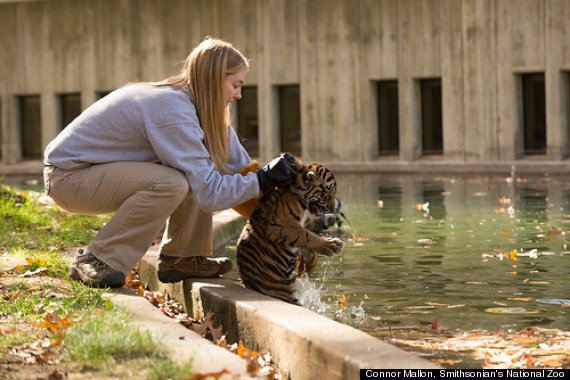 Sumatran tigers are classified as "critically endangered," with fewer than 400 remaining in the wild. The National Zoo called the cubs' August 5 birth "a huge conservation success."
Now all eyes turn to the panda house as the National Zoo conducts a poll to name its nearly-3-month-old giant panda cub; the winning name will be announced Dec. 1 on the cub's 100th day of life, and zoo-goers will be able to visit the black-and-white cutie on exhibit "sometime after she is four months old."
BEFORE YOU GO
PHOTO GALLERY
Tiger Overload