This is Paris' Passerelle Léopold-Sédar-Senghor pedestrian bridge -- one of the many love-lock bridges you'll find in the city of light.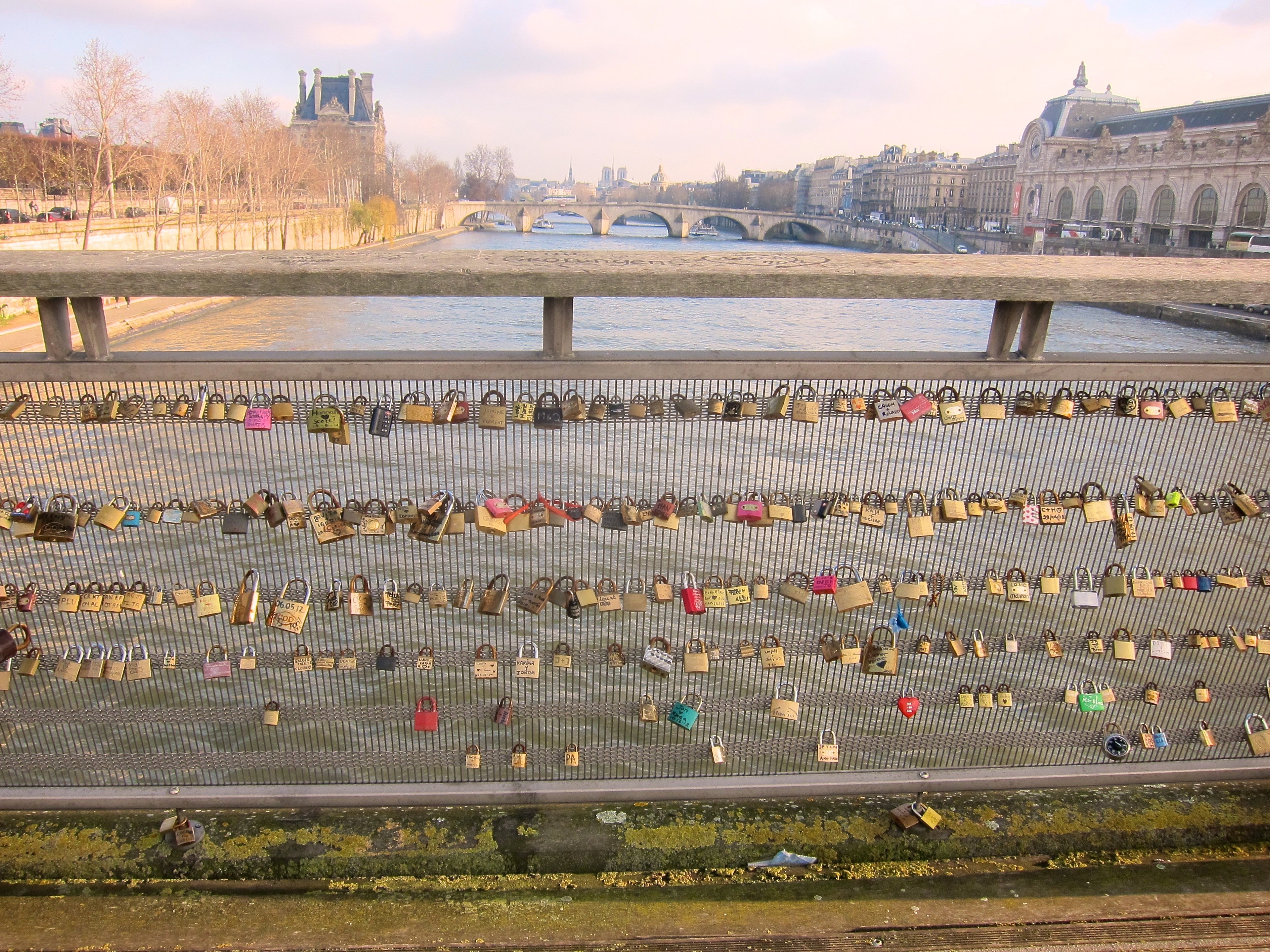 (Photo by DG Jones/Flickr)
Every year, couples from all over the world flock to the bridge to attach padlocks of all shapes and sizes to its metal railing as a symbol of their love. "Mel and Patrick forever," they might write on their love lock, before tossing the keys into the Seine River below.
Needless to say, this isn't exactly a tourist attraction that's particularly friendly to single people.
Still, when Alexandria L. -- a 21-year-old student from the U.S. -- visited Paris recently, she knew she wanted to stop by the bridge, even if she had just been dumped.
"It's a bridge for lovers so I felt a little bit left out at first," she told the Huffington Post via email. "Then I realized, thousands of people must cross that bridge every week, and at least a few of them might be bitter singles like myself, so I decided to do something different while I was there.
Here's what she did instead:
Alexandria said she wrote what she did not so much out of bitterness, but because she wanted others crossing the bridge solo to "feel like they weren't alone, and to have a laugh."
"The message I wanted to convey was that you have to love yourself first, be comfortable with being alone, and learn to laugh and move on," she said. "Also, my friend had already written her name with Joseph Gordon-Levitt's, so that was taken."
Her photo just goes to show that this city of love can be just as awesome without a love interest of your own -- or Joseph Gordon-Levitt -- in your life.
Keep in touch! Check out HuffPost Divorce on Facebook and Twitter.
BEFORE YOU GO
PHOTO GALLERY
#ImSingleBecause