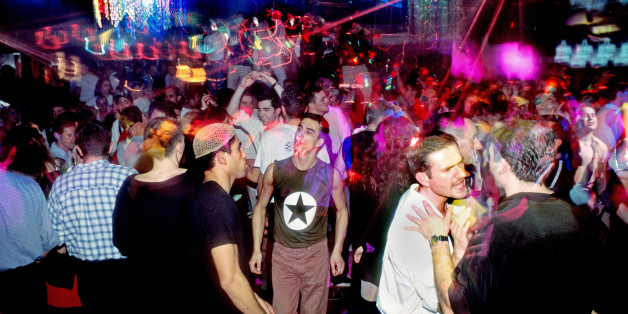 Two gunman opened fire at a gay club in Moscow over the weekend, injuring no one but releasing a string of bullets into the crowd and onto the building itself.
Occurring at Central Station around 5 a.m. on Nov. 16, the two men reportedly began harassing patrons standing in line for the club, and then turned violent when security personnel denied them entry.
According to club administrators, the two men came for only one reason: "to shoot the club visitors," Queer Russia points out.
Though the men did not injure any of the attendees, the club's door was damaged by the rounds from the pair's handguns. The gunmen fled the scene but their attack was caught on video surveillance footage.
There have reportedly been other attacks on the club and owners have appealed to local police for additional protection, according to The Advocate.
Russia has come under international fire since early this summer when officials passed anti-gay "propaganda" legislation, effectively institutionalizing homophobia within the nation's borders. Perpetuating confusion as to the law's implementation during the 2014 Sochi Winter Olympics, it also enabled a pervasive climate of fear and violence for LGBT people living in Russia, who have become subject to public acts of harassment and private acts of torture.
Self-proclaimed anti-gay vigilantes have since come forth, empowered by the anti-gay "propaganda" law and proposed similar legislation, such as a bill that would remove the children of LGBT parents from their homes.
BEFORE YOU GO
PHOTO GALLERY
Stars Sound Off On Russia's Anti-Gay Law