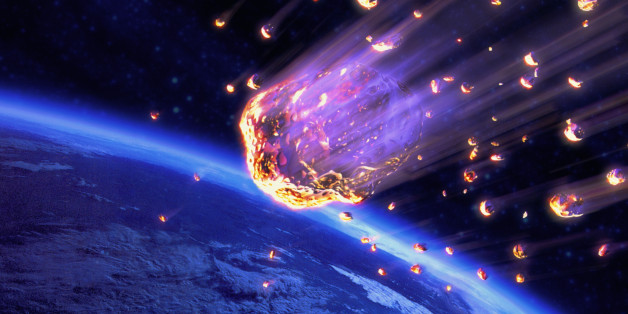 Famous Russian journalist and TV host Arkady Mamontov is coming under fire after he made some shocking claims this week, placing the blame for last winter's Chelyabinsk meteorite on the country's lesbian, gay, bisexual and transgender (LGBT) movement.
Speaking during his "Special Correspondent" television program on state-sponsored channel Rossiya 1, Mamontov made a reference to the Old Testament story of Sodom and Gomorrah and called on viewers to understand last winter's terrifying meteorite explosion over the city of Chelyabinsk as punishment for gay activity in Russia.
"This is a warning to us all that we need to preserve our traditions, the family, the traditional love, or not only the Chelyabinsk meteorite will hit us, but something bigger," the host reportedly stated. "I know that sodomites -- which is what they should be called, instead of 'homosexuals' -- react very painfully to this story."
Mamontov went on to claim that the West was attempting to "destroy Russia" through the growing influence of the global LGBT movement.
The Russian LGBT Network has reportedly asked the General Prosecutor's Office to open an investigation as to whether Mamontov's claims constitute hate speech.
Promiment Russian LGBT activist Nikolai Alexeyev has also reportedly submitted a request to authorities seeking permission to stage a formal protest against Mamontov's show.
This is not the first time a prominent Russian individual has made shocking anti-gay claims on a state-sponsored television channel. In August, Russian official Dmitri Kisilev degraded gays on national television by claiming that they should be "banned from donating blood, sperm. And their hearts, in case of the automobile accident, should be buried in the ground or burned as unsuitable for the continuation of life."
BEFORE YOU GO
PHOTO GALLERY
Stars Sound Off On Russia's Anti-Gay Law