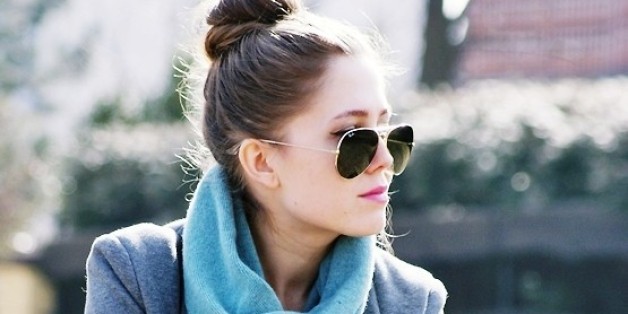 Dry skin, cracked lips and dull, gray complexions are just a few of the winter skin woes we suffer through each year. But could they all be fixed with a tiny little pill?
New research out of the Department of Dermatology at St Jacques University Hospital in France suggests that taking proper supplements can repair those seasonal skin problems. Researchers studied 80 women between the ages of 35 and 55, dolling out Perfectil Platinum micronutrient supplements to half of them and a placebo to the other half over a period of four winter months.
So what did they find at the end of snow season? Those who had taken the supplements avoided dryness, appeared less gray and washed-out and had thicker skin and a decreased level of skin anisotropy than their placebo-taking counterparts. Plus, oral supplements, which contain antioxidants like vitamins E and C, come with no serious side effects, according to the study. (But don't toss out your creams just yet: Subjects were allowed to use "basic moisturizing products" in addition to the supplements.)
Unfortunately, since the study was only conducted over a four-month period, researchers weren't able to gauge whether or not the supplements actually prevented sagging and wrinkles, which develop over the course of years, not seasons.
Interestingly enough, these clinical findings come amid many reports questioning the efficacy of vitamin supplements. "It is very American to put hope in a bottle," Dr. Amy Wechsler told the New York Times about the prevalence of skin supplements back in 2010. "And it is also very American to try to sell that hope."
Fair point. But after reading this new research, we figure it can't hurt to give supplements a shot this winter.
If you have extra cash lying around...
PHOTO GALLERY
10 Outrageous Celebrity Beauty Splurges
Want more? Be sure to check out HuffPost Style on Twitter, Facebook, Tumblr, Pinterest and Instagram at @HuffPostStyle.