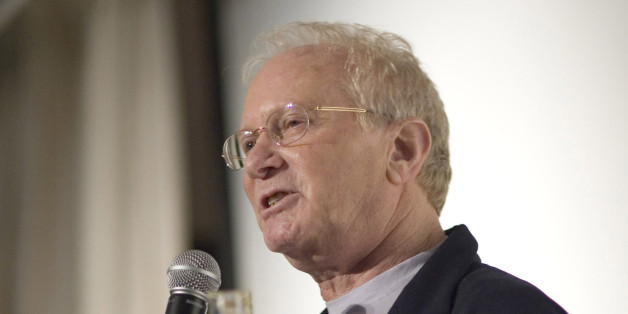 Syd Field, whose 1979 book "Screenplay: The Foundations of Screenwriting" has been used as a reference tool by countless Hollywood writers, died in his Beverly Hills home on Sunday at the age of 77. According to a release obtained by Variety, Field's cause of death was hemolytic anemia.
Field, a celebrated author, influenced everyone from Tina Fey to Frank Darabont to Judd Apatow. On his website, Field provided these words of wisdom to aspiring screenwriters:
I believe that filmmaking is in the middle of an evolution/revolution; and the change has taken place in the theatre of technology as the state of digital filmmaking has become more pronounced. This development has facilitated traditional as well as non-linear storytelling, making available countless new storytelling tools to screenwriters around the world. It is an inspiring and innovative time to be a screenwriter.

Screenwriting is a craft that occasionally rises to the level of an art. It is my goal to help inspire screenwriters around the world to realize their vision. It is my mission, my passion.
According to his Twitter account, which was last updated in early October, Field had begun working on another book back in August. For more on his death, head to Variety.

BEFORE YOU GO
PHOTO GALLERY
In Memoriam: Celebrities We've Lost In 2014