Taylor Swift's love songs attract a lot of attention ... especially from the men the tunes are inspired by.
In a new interview with New York magazine, Swift, 23, opens up about the success of her latest album "Red" and reveals that the guy most of the songs are about contacted her recently. Jake Gyllenhaal, we're assuming that "guy" is you?
Swift dated Gyllenhaal for two months exactly three years ago, splitting in Dec. 2010. Reportedly, the songs "We Are Never Ever Getting Back Together" and "All Too Well" are based off of their brief, whirlwind romance. (Still, Swift could possibly be referring to her other exes, including Harry Styles, Connor Kennedy, Joe Jonas and John Mayer.)
"I heard from the guy that most of 'Red' is about," Swift told New York mag in this week's issue. "He was like, 'I just listened to the album, and that was a really bittersweet experience for me. It was like going through a photo album.' That was nice," she continues. "Nicer than, like, the ranting, crazy e-mails I got from this one dude. It's a lot more mature way of looking at a love that was wonderful until it was terrible, and both people got hurt from it -- but one of those people happened to be a songwriter."
Although Swift knows her breakup anthems tend to get a lot of flak, she thinks the men she dates should assume a song will eventually be written about them, because, you know, she's Taylor Swift.
"So what are you going to do? Did you not Wikipedia me before you called me up?" she quips, adding that not all the people she dates turn into the subject of a song. "If I go on two dates with a guy and we don't click, I'm not writing a song about that," Swift admits. "There's a lot that goes on in daily life that isn't really worth turning into a verse and a chorus."
As for why Swift is so honest about her real-life experiences, the "22" singer admits she likes to show that vulnerable side of herself.
"I think that allowing yourself to feel raw, real emotions in public is something I am never going to be afraid to do. Hopefully that's the case, if I can remain a real human," she explains. "I'm fine with being honest with my fans about the fact that it's okay that everything isn't okay all the time. I love my life, I love my career, I love my friends -- but things are not okay all the time. So I don't sing about things being okay all the time."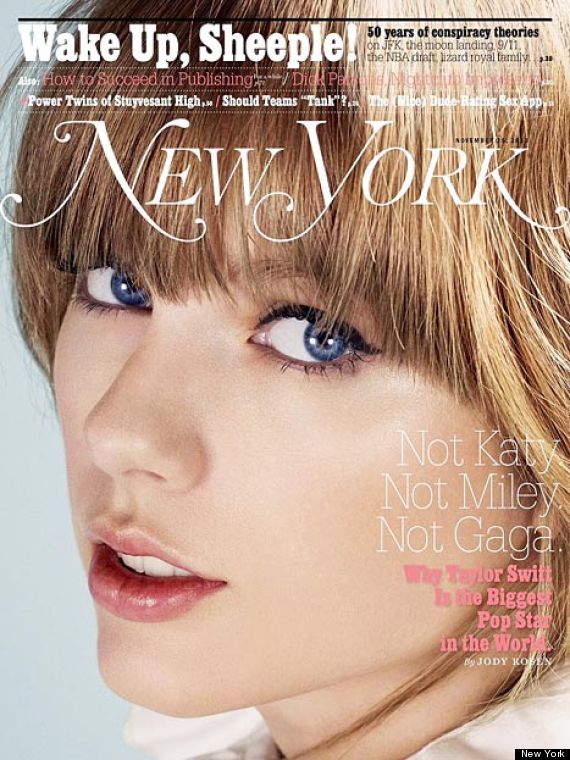 BEFORE YOU GO
PHOTO GALLERY
The Definitive Guide To Taylor Swift's Exes