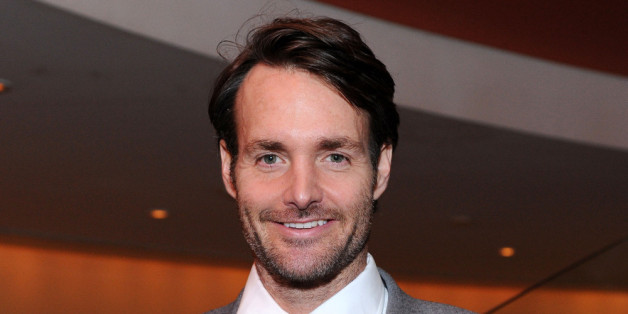 Will Forte has earned some very strong reviews for his performance in Alexander Payne's "Nebraska," but perhaps none greater than those bestowed upon him by June Squibb's friends.
Squibb, who plays Forte's onscreen mother in the new film, told HuffPost Entertainment that the former "Saturday Night Live" star was the breakout "Nebraska" cast member among her peers.
"I think he's amazing, and every woman adores him," Squibb said in a recent interview. "I have friends my age who saw a screening at Paramount with me. They all came out saying, 'Oh, that young boy. That Will whatever-his-name.' They didn't know who he was, they just fell in love with him! He's as sweet as can be."
In the film, Forte plays David, a Montana resident who journeys to Nebraska with his ailing father (played by Bruce Dern) after the older man believes he won $1 million from a direct-mail sweepstakes.
"Will's the one who says, 'I don't know what I'm doing here,'" Squibb recalled. "Bruce and I would just sort of pat him on the head. I think Bruce talked to him a lot, because they were together more."
As Forte relayed to The Hollywood Reporter after a recent screening of the film in New York, Dern, 77, stressed that the 43-year-old actor simply "be in the moment."
"To get that kind of advice from a person like Bruce meant a lot and he was just wonderful to me throughout the whole process, just very patient and nurturing, just a wonderful guide -- as was Alexander," Forte said. "It just turned from a really frightening experience to an experience I'll never forget."
The experience was a pleasure for Squibb, too, who joked to HuffPost Entertainment that she would love to make the film all over again, in part because Payne is such a good director.
"Woody Allen and Martin Scorsese both said the same thing to me: I want it real. That's all they ever said to me," Squibb said. (She worked with Allen on "Alice" and Scorsese on "The Age of Innocence.") "Alexander is coming from that place too," the actress continued. "He trusts that we are going to give him what's real."
"Nebraska" is out in limited release now.
PHOTO GALLERY
"Nebraska" Photos