 Yep, there's a person in that waterfall.
When most people see a 500 foot waterfall, they freeze in their tracks, gawk at the awe-inspiring force of nature, and snap a few photos before leaving to go home.
Not these adventurers. On his blog, Unreal Hawaii, David Chatsuthiphan takes us inside the extreme sport of canyoneering, or rappelling down waterfalls for fun.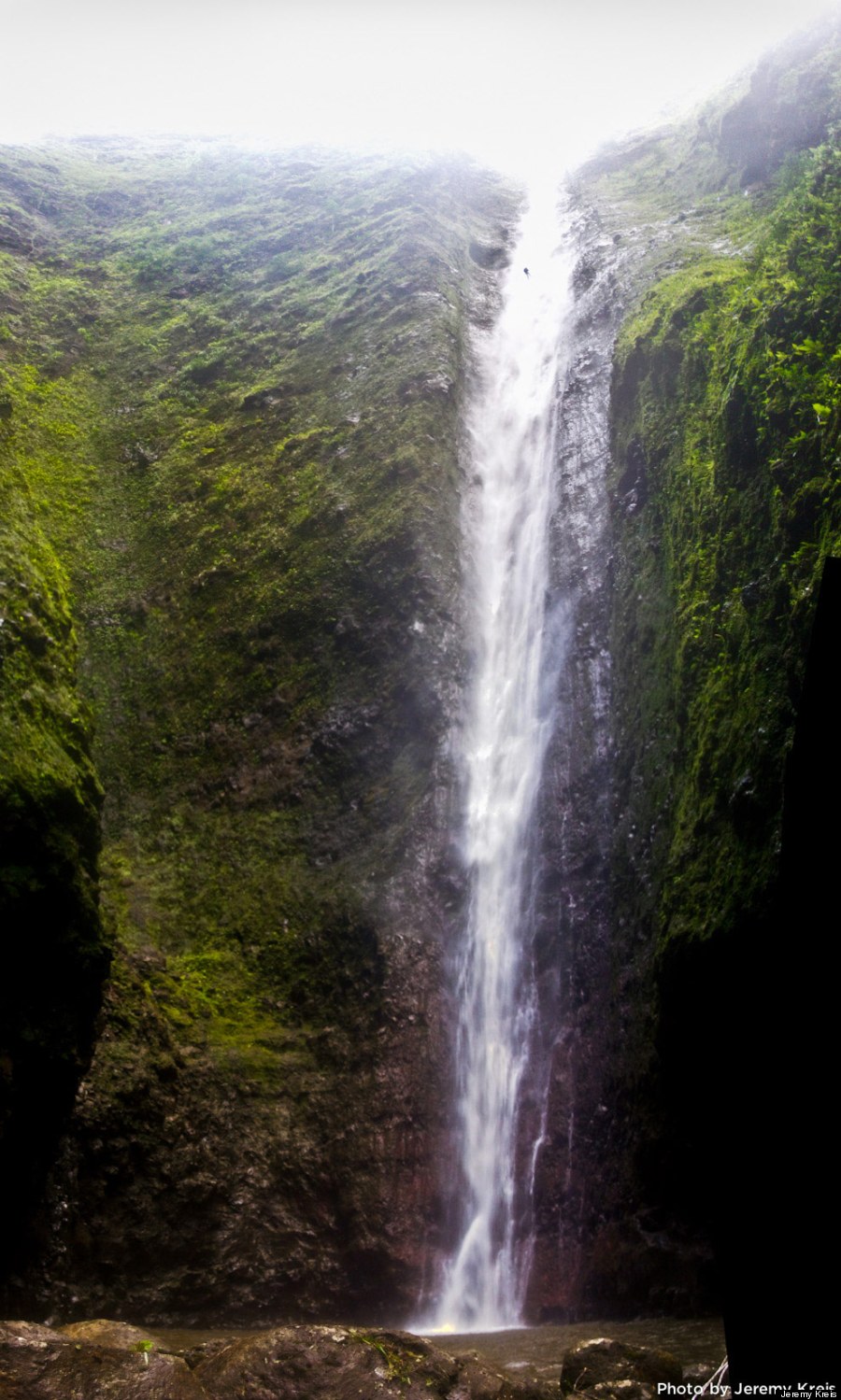 "Canyoneering," Chatsuthiphan explains, "is pretty much the opposite of hiking or rock climbing. The point is to start at the top and work your way down. It involves downhill hiking, rappelling and sometimes cliff jumping. It's all about the descent."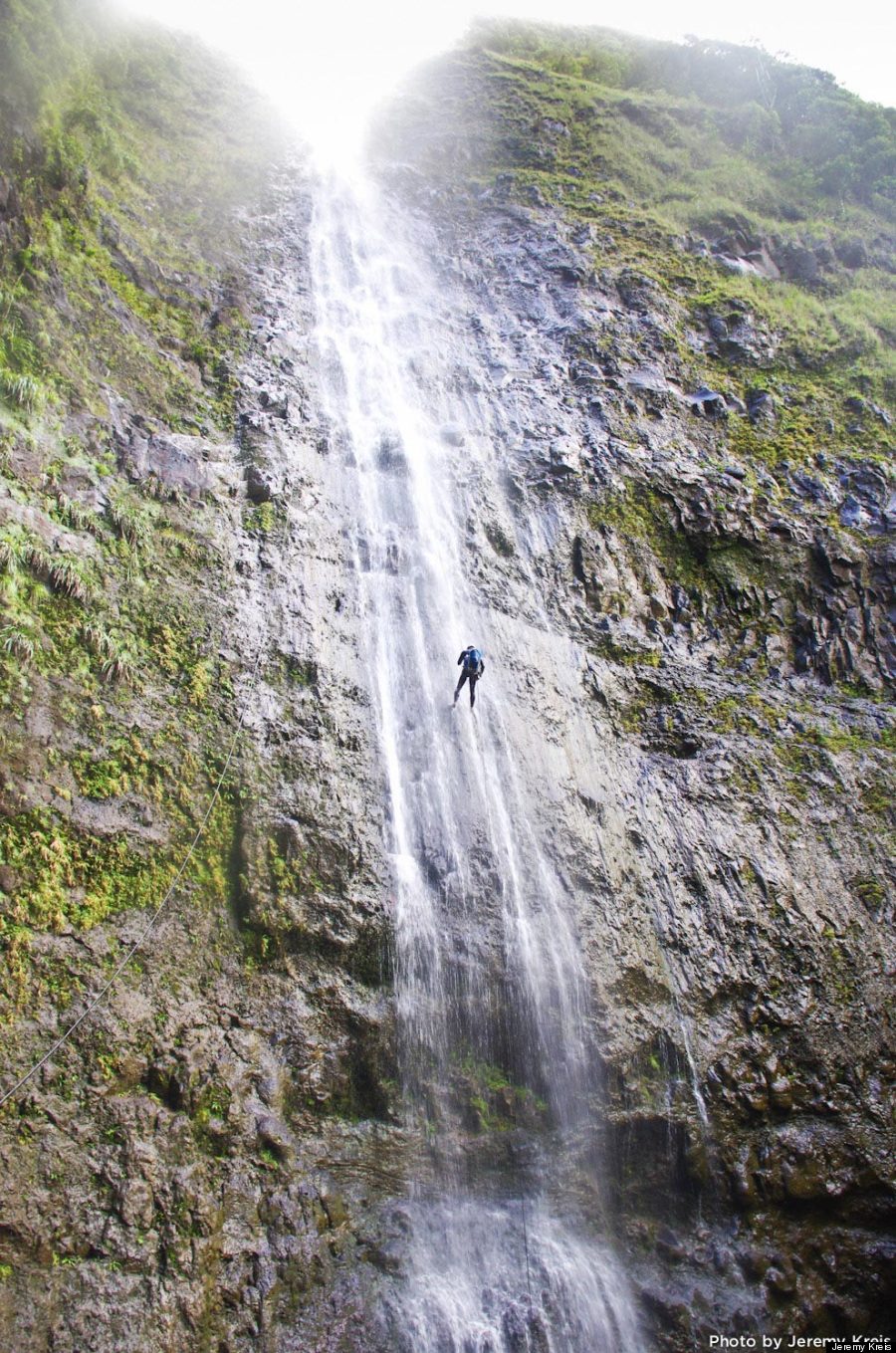 Check out Chatsuthiphan's blog for lots more photos, including the amazingly terrifying views the adventurers get to see from their perches.
BEFORE YOU GO
PHOTO GALLERY
Hawaii In Photos