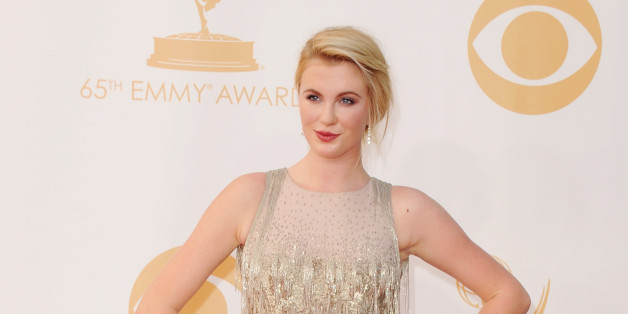 Ireland Baldwin is Alec Baldwin's teen daughter, and for some reason, some people think this means they can have a free-for-all in calling her ugly things. They're wrong.
But Ireland doesn't need anyone to stick up for her -- she's got this one covered.
See her epic takedown on Instagram following a recent Daily News headline, below.
Text:
I've dealt with a lot this past week. This has been a particularly rough week for many reasons. When I saw this earlier today, I didn't really give two sh*ts about it. I thought the little pigs children's fable reference was a clever touch. When I revisited this article, I saw it for what it really is.

Everyone tells me to stop paying attention to what others are saying, but it's hard. This hurts. I am a human being, believe it or not. I am also not a celebrity. This is not what I would ever want to be known for. I am so tempted to delete my twitter and all other social media outlets, but I won't because the small following of loyal friends I have, has been one of the greatest support systems that I could ever ask for. Thousands of strangers that feel as though I've known all of them my entire life.

I did not STAND UP for my father. It is never right to treat people the way that he has. I simply wanted to show my support for my family. No matter what, my dad is my dad and he is the only one I will ever have. He may have made some wrong choices, but that doesn't mean I'm leaving his side. The past is past and the Daily News are a bunch of cowards for revisiting my past. In the end, I feel nothing but sorry for them. If any of the reporters there even had children or families to love, I'm sure they would understand where I'm coming from.

Out of all of the BREAKING news going on in our country or let alone around the world, they were desperate enough to put me on the cover? ME. Not Batkid? Nothing positive? Just an article about silly old me? This definitely shows how troubled and pathetic the media can be.

Well, that's the last I'm saying on this entire situation. Like everything else in this life, this too shall pass. The Daily News could said that I have "a heavy flow and a wide set vagina" (mean girls reference) on their front page, and that couldn't bring me down either. Thank you to everyone who have all been so supportive through all of this and please pray that my puppy heals after having been attacked this past week!
Slow clap.