For a man who touts high art and stops by Harvard's Graduate School of Design on a whim, Kanye West sure dropped a dud on us with the music video debut of "Bound 2" Tuesday (Nov. 19). The pulpy, embarrassingly earnest video features reality star (and West's fiancée) Kim Kardashian topless and gyrating atop a motorcycle, her blank visage superimposed against a green screen of Dalí-esque desert and galloping horses. The whole thing is reminiscent of an Ed Hardy T-shirt.
But it makes us wonder what's happened to West's once-eclectic taste. After all, this is the man who chose Takashi Murakami for the cover of 2009's "Graduation" album and, the next year, George Condo for "My Beautiful Dark Twisted Fantasy." This is the man who compares himself to Steve Jobs and tells crowds, in all seriousness, that "I want everything I do to be presented in an art context."
So how can the art in the "Bound 2" music video be so bad?
Our only answer: This is the 36-year-old's "Gigli" moment. What Jennifer Lopez was to Ben Affleck, Kim Kardashian is to Kanye West. Kimye is Bennifer, one decade later. We point out the similarities below.
1. Kim Kardashian's sexy selfie (2013) and Jennifer Lopez and Ben Affleck in the music video for "Jenny from the Block" (2002). Apparently they all love the same swimsuit: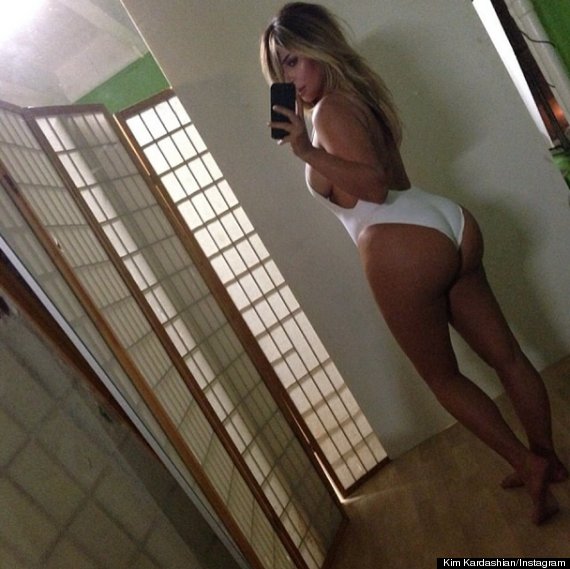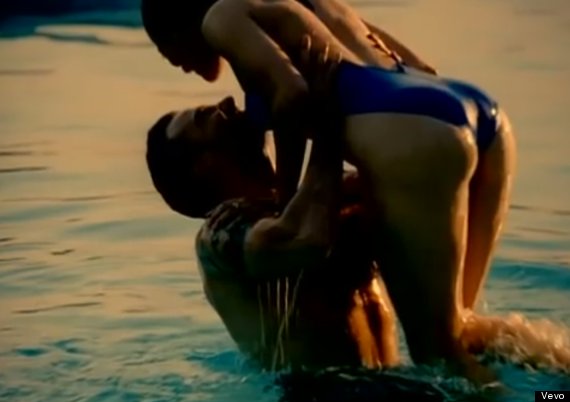 2. Both couples enjoy touchy-feely embraces atop fast-moving vehicles: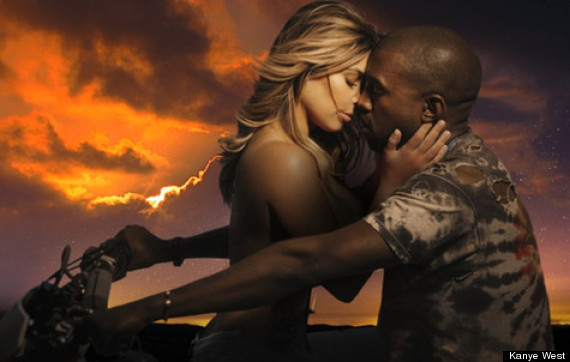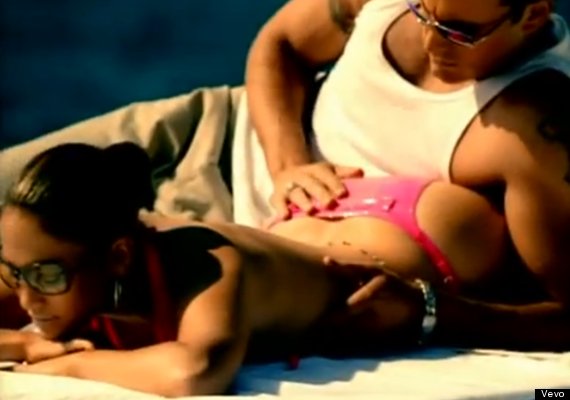 3. Both men like their women well-furred: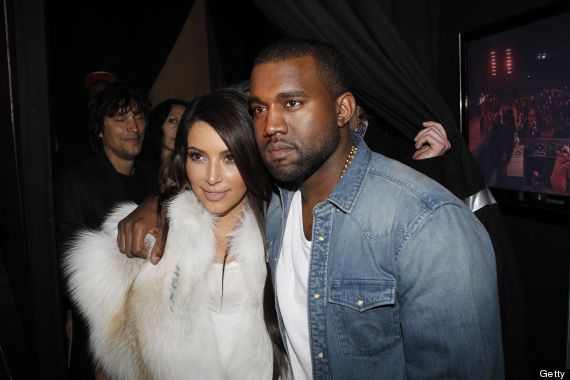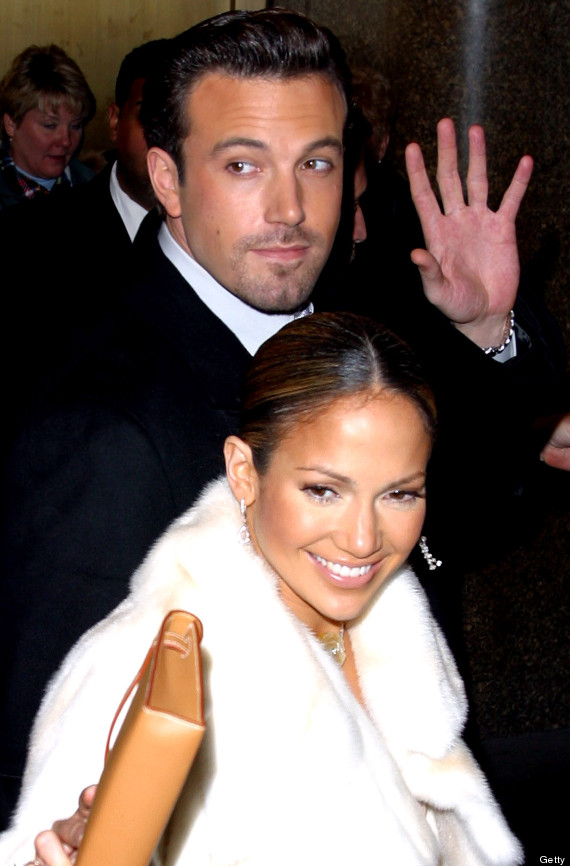 4. Both Kim and J.Lo got their men to dress in ways we never thought we'd see. (Bonus: Ben Affleck IS Batman in the upcoming "Batman vs. Superman" movie!)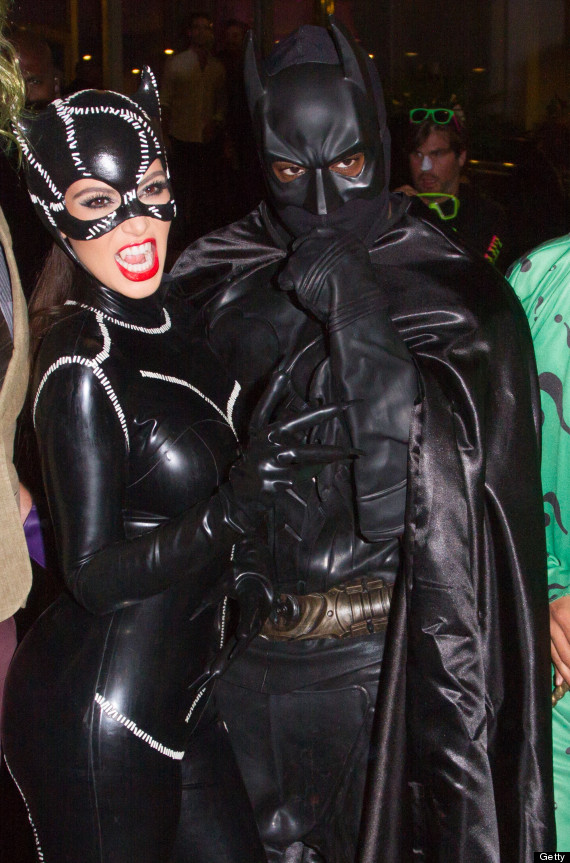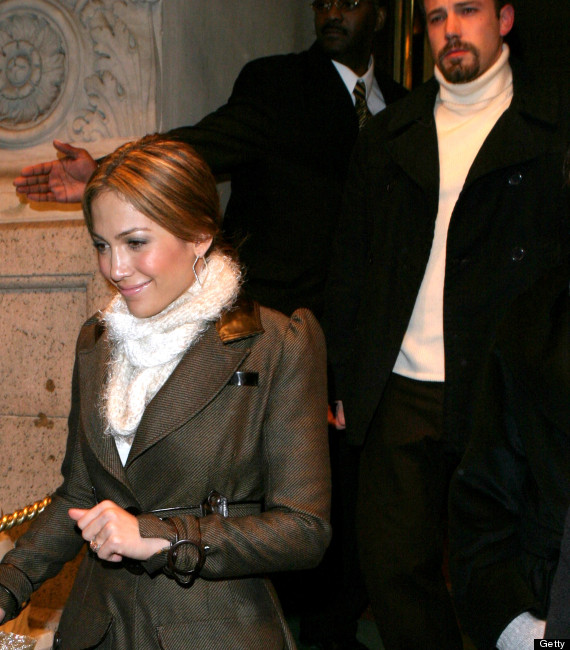 5. Both Kimye and Bennifer got engaged within a year of dating: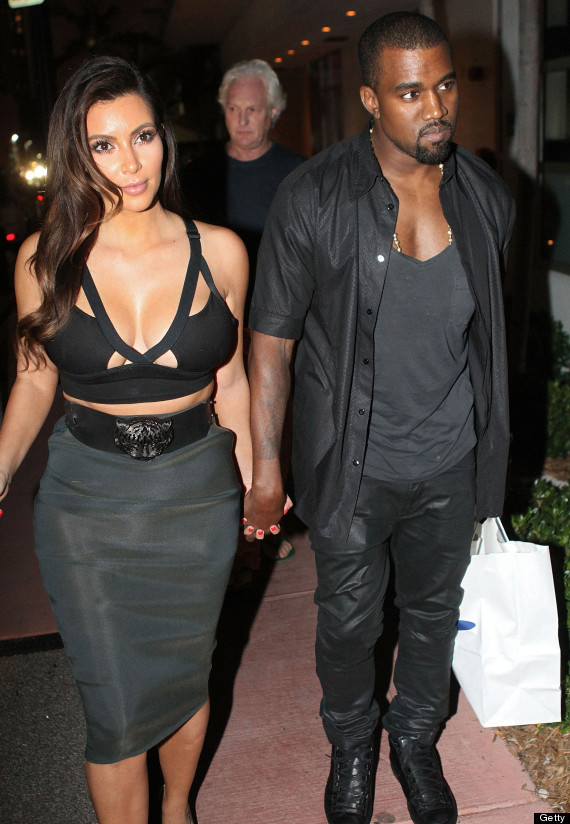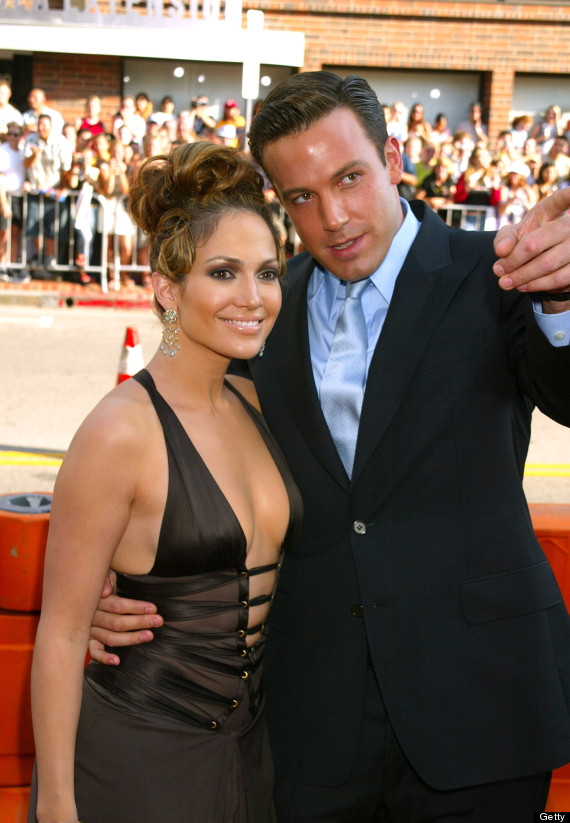 6. Finally, a glimpse of what Kanye has to look forward to, as excerpted from Ben Affleck's interview with "Details" in 2012:
"In our culture, we get very much into shorthanding people. And I got shorthanded as That Guy: Jennifer Lopez, movies bombed, therefore he must be a sort of thoughtless dilettante, solipsistic consumer blahblahblah. It's hard to shake those sort of narratives. If you were looking at that one-liner on me in 2003, which was definitely the annus horribilis [laughs] of my life … People bring up 2003, and I get it. Jennifer Lopez, and Gigli, and all this shit just kind of blew up."
BEFORE YOU GO
PHOTO GALLERY
Kim Kardashian and Kanye West