Talk about strong genes. It seems like every day Kendall Jenner is looking more and more like her older half-sister, Kim Kardashian.
We admit we did a double take after the 18-year-old model uploaded a new selfie to Instagram on Monday (Nov. 18), which shows their uncanny resemblance.
With those big brown eyes, and killer cheek bones, Kim and Kendall could almost pass for twins despite their 15-year age difference.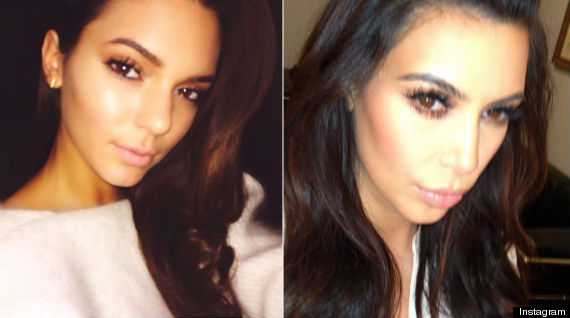 BEFORE YOU GO
PHOTO GALLERY
Celebrity Dopplegangers