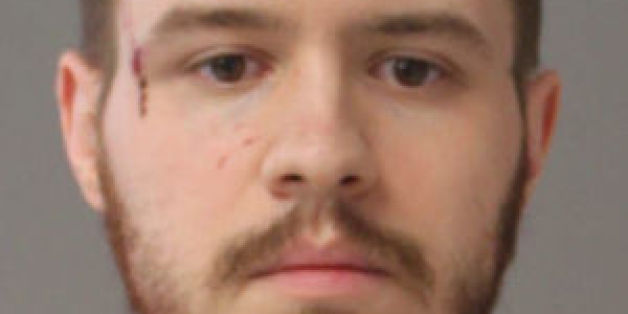 What began as a game of trivia last summer at Two Rivers Steak and Fish House in Pasadena ended with a Severna Park man trying to kill his mother.
Nicholas Perrin, 28, of the 200 block of Evergreen Road, pleaded guilty last week in Anne Arundel County Circuit Court to first-degree assault for the violent attack on his mother, Joy, in July. His sentencing is scheduled for Jan. 15.
Perrin told police he wanted to kill his mother and himself that night after his mom said she wanted to leave the trivia game early, according to charging documents. There had been an argument over the answer to a question just prior to the attack, charging documents state.
Perrin had long felt ill-will toward his mother, he told police. After losing his job that week, Perrin told investigators he felt he had nothing to stop him from killing her. He was suffering from depression at the time.
"I've wanted to kill my mom for some time, but I've always had some reason not to," Perrin told police, charging documents state.
It was just before 9 p.m. on July 3 when two people with whom the Perrins were playing trivia left the table momentarily, Assistant State's Attorney Michelle Smith said.
Joy Perrin told her son she wanted to leave and attempted to get the check, Smith said.
"Something about that set the defendant off," Smith said.
Nicholas Perrin stood up, walked around the table and began choking his mother, Smith said. Before the woman knew what was happening, she and her son were on the floor beneath the table, Smith said.
To get a better grip, Perrin got behind his mother, wrapped his legs around her torso and put her in a choke hold, Smith said. Joy Perrin began scratching and clawing at her son's face, eventually screaming as Nicholas momentarily eased off the pressure. Smith also said customers pulled Nicholas Perrin off his mother, but defense attorney Heather Tierney said Nicholas let go on his own accord.
After police arrived, Nicholas Perrin told officers on multiple occasions he intended to kill his mother and then have police shoot and kill him, charging documents state.
Nicholas Perrin faces up to six years in prison. ___